Don't say 'men and women': Sadiq Khan's staff urged to avoid using 'gender-specific' phrases
13 June 2023, 22:21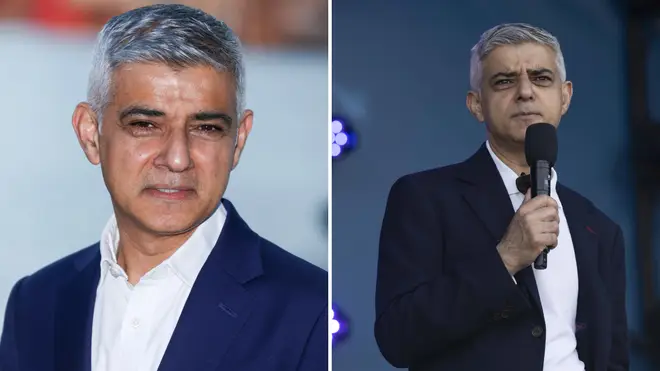 Staff working for Sadiq Khan have been asked to avoid gender-specific phrases such as 'ladies and gentleman', leaked documents show.
Officials working under the Mayor of London have also been barred from describing migrants as "illegal".
Instead, they must referred to as those with "insecure immigration status" or "undocumented", according to documents seen by The Sun.
The gender-focused section of the document sent out to staff reads: "Avoid using 'men and women' - say 'people' or 'Londoners'".
Listen and subscribe to Unprecedented: Inside Downing Street on Global Player
It continues: "Similarly, instead of 'ladies and gentlemen' say something that doesn't exclude non-binary people."
According to the document, the terms 'male' and 'female' are "dated and medicalised".
In addition, staff have been asked to refer to "people affected by period poverty" since "not all women have periods". In addition, some trans men or non-binary folk may have periods.
Mr Khan, who is gearing up for an unprecedented third term as Mayor London, has been blasted by critics over the move, with Tory MP Miriam Cates branding the move "frankly absurd".
She told the publication: "The whole point of language is that it is commonly understood by those who use it.
"When language is corrupted by elites without popular consensus, our shared culture is weakened and common sense is sacrificed. 
"The idea that 'male' and 'female' are medical conditions is frankly absurd. This taxpayer funded guidance is in conflict with fact,  reality and the law."
Read More: Plans for asylum seeker barge near Sadiq Khan's office at London's Royal Docks are sunk
The document continues: "Remember, we are all Londoners. Don't make a distinction between 'migrants' and 'Londoners."
A spokesperson for the Greater London Authority said: "This guide is about encouraging precision, offering recommendations and highlighting things for staff to consider, not banning words.
"London's diversity is its greatest strength and it is right that the language we use to talk to and about London's communities is as accurate, inclusive and representative as possible."
Read More: Sadiq Khan opposes Labour council leader's threat to evict tenants if families don't report knife crime
It comes after it emerged that Mr Khan had opposed previous plans to house migrants in a barge at London's Royal Docks.
Mr Khan said previously: "I oppose these plans in the strongest possible terms."
"I am proud of London's history of providing sanctuary for those seeking refuge, and I am concerned that vulnerable people fleeing appalling circumstances would not have access to the support they need, with their safety, health and wellbeing being put at serious risk.
"The Government's approach to asylum seekers is cruel and unworkable, and will be made worse by the Illegal Migration Bill."
The Home Office said the plans have been abandoned.