Shocking moment DJ accidentally blasts herself in the face with confetti cannon giving herself first degree burns
27 January 2023, 18:53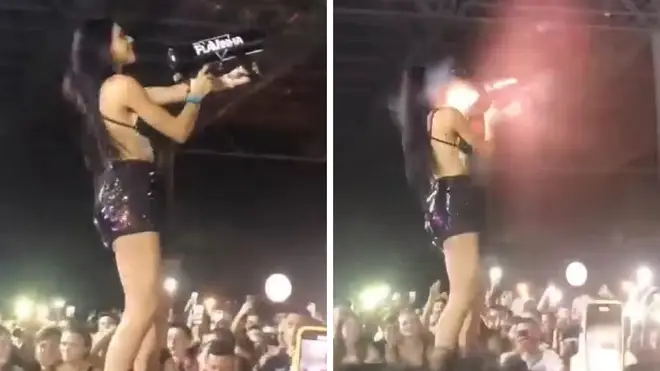 A DJ was rushed to hospital after giving herself first degree burns by shooting herself in the face with a confetti cannon during a live show.
DJ Flavinha tried to carry on after the freak accident, but only managed about 20 minutes before she needed medical attention.
The DJ, whose real name is Flavia Ribeiro, also suffered cuts to her face during the incident in Santa Catarina, in Brazil, on Saturday.
A video of the painful incident has gone viral since was posted online, with millions of views.
The footage shows her bringing out the confetti cannon to shoot out over the crowd, apparently unaware that she was holding it the wrong way round.
She then shoots it in her face, before running off the stage in agony.
She later addressed the incident in a video posted to her Instagram account.
She said: "My video is rolling everywhere. There was an accident,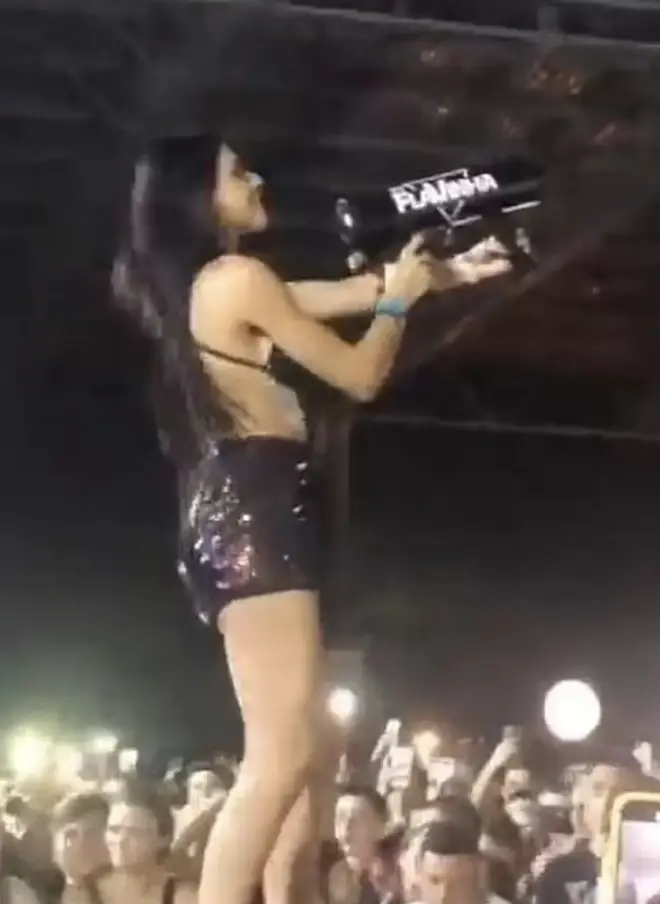 "I ran behind the sound equipment and kept playing even with a lot of blood dripping, with a lot of pain. 
"I threw my hair forward and I stayed there. People on my team wanted to take me out, and I didn't want to leave."
She managed about 20 minutes, before she had to go to hospital.
'I left the stage, went to the emergency room of the event and then to the hospital.'Now I'm recovering and it's all right. 'I'm going to leave the video so you can see what happened, because a lot of people texted me. 'Thank you for the affection, people.'