Shocking Moment Thugs Rob Pub While They Threaten Staff At Knifepoint
30 April 2018, 12:40 | Updated: 30 April 2018, 12:42
Shocking moment thugs rob pub staff at knifepoint while dragging them across the floor. The Three men have been jailed for a total of 45 years.
The surveillance footage shows just one of three attacks on Nottingham pubs committed by the thug trio over a four week period in summer of 2017.
Perpetrators Steven Ward, 33, Liam Campbell, 27 and Nathaniel Smith, 31 have been now each been arrested for 15 years each.
The first attack took place on July 24th, where the three masked men entered the fire escape of the Brewhouse pub, Trent Bridge, Notthingham after employees were leaving and threatened the manager with a knife to open a safe, eventually leaving with £10,000, forcing two other employees lying on the floor.
On August the 9th, they entered the first floor window of a West Bridgeford pub, the Nottingham Knight, attacked the manager with a wet cloth and scissors and she was counting the pub's takings, before two of the crooks proceeded to punch the woman in the face, with the thugs eventually leaving with the takings from the pub's till.
The trio were finally arrested following a third robbery at the Ferry Boat Inn, Nottingham on the 29th of August, where a police dog and handler found the perpetrators hiding in a bush nearby.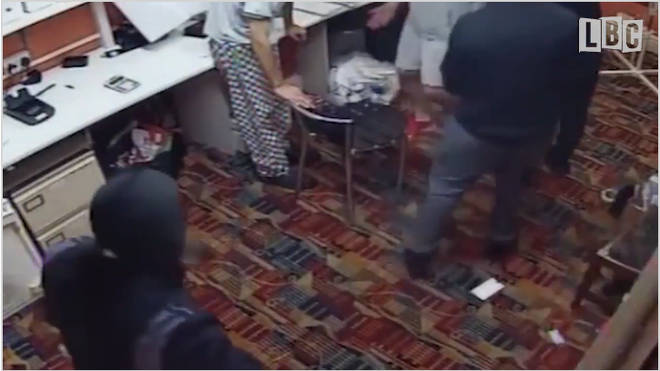 The thugs have admitted three counts of robbery and have now been jailed for 15 years each after a trial at the Nottingham Crown Court. Following the case, Detective Constable Steve Fenyn of Nottinghamshire Police, has stated: "I'm very pleased that justice has been served for all three robberies.
"Thanks to a combination of great police work, DNA samples, detailed witness accounts and other various evidence that was gathered, three violent criminals are now off the streets of Nottinghamshire."
"All of the victims have shown great patience and understanding throughout the trial and I'm glad the jury delivered the verdict they deserve."