Storm Mathis set to batter Brits with 70mph winds capable of inflicting 'structural damage' to buildings
31 March 2023, 06:32 | Updated: 31 March 2023, 16:50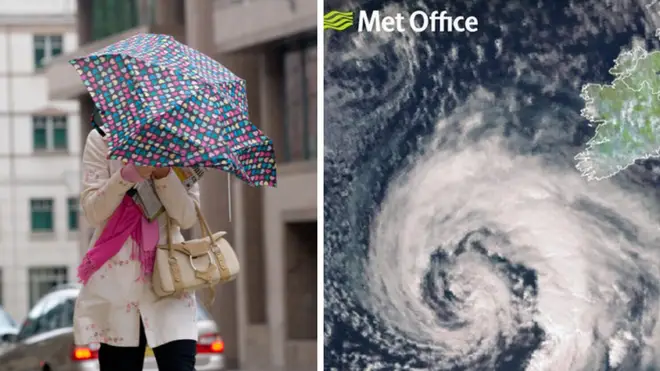 Britain is braced for 70mph winds to sweep across parts of the country, as Storm Mathis arrives in the UK.
The storm is likely to move eastwards across the south of the country on Friday morning, with winds of up to 60mph in coastal areas and 70mph in the most exposed areas, forecasters said.
Heavy rain is set to follow, with flash flooding a possibility in parts of southern England and Wales, according to the Met Office.
The storm was named in France on Thursday, from where it has travelled across the English Channel.
A spokesperson for the Met Office said: "A deep area of low pressure is expected to move eastwards across southern Britain during Thursday evening and Friday morning, bringing spells of strong southerly winds, then a lull, followed by strong west or northwesterly winds.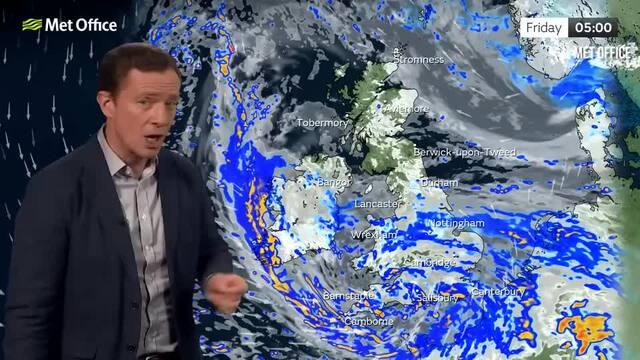 Met Office warns of Storm Mathis in report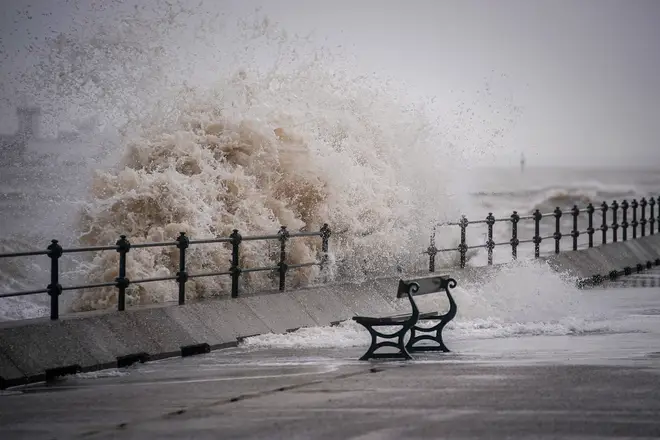 "It is likely that coastal areas will see 50-60 mph gusts, with a low probability of 70 mph over exposed hills and headlands with winds probably peaking after they veer west or northwesterly.
"This could lead to some disruption in places. Along with the strong winds, we will also see heavy rain overnight clearing as the low progresses eastwards."
The inclement weather and high winds are due to a patch of low pressure moving from northern France, the Met Office said.
Power cuts and travel disruption could be in the offing, with trees falling down in the high winds also a possibility.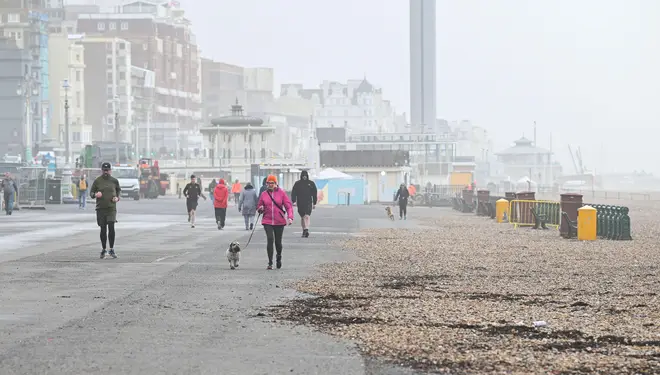 Jim Dale, a senior meteorologist for British Weather Services, said Devon and Cornwall were likely to be hit hardest overnight on Friday morning.
He said: "It is from an Atlantic origin and it's a fairly deep area of low pressure which will come across the Bristol Channel before it heads east to East Anglia. It will have potential to affect southern Wales.
"On higher ground, expect 50 to 60mph gusts, that's where we are. It's capable of causing some structural damage."
Delays to plane, train, bus and road journeys are also a possibility amid the high winds. Journeys for high-sided vehicles on exposed routes and bridges may also be disrupted.