Suella Braverman says Rishi Sunak 'blocked' her 'on many occasions' from taking action on Rwanda
18 November 2023, 22:32 | Updated: 18 November 2023, 23:31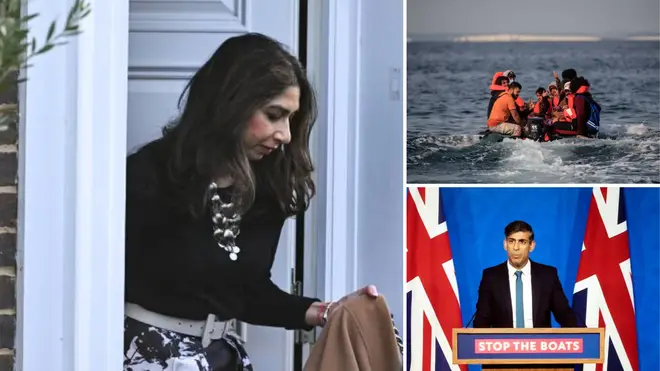 Suella Braverman has claimed that Rishi Sunak "blocked" her "on many occasions" from taking action on Rwanda to ensure migrant flights took off.
Ms Braverman said that the Prime Minister's plan to bring forward emergency legislation to get around the recent unfavourable Supreme Court ruling would not work before the next election.
Judges found on Wednesday that migrants sent to Rwanda would be at risk of 'refoulement' - being sent to a country where they could face persecution - so the government's plan is unlawful.
As well as bringing forward emergency legislation, Mr Sunak also wants to work with EU countries to rework European human rights agreements so the UK can send asylum seekers to Rwanda.
Ms Braverman, whom Mr Sunak sacked on Monday, has suggested the legislation should block "all avenues of legal challenge", as well as make amendments to the Rwanda agreement in line with criticisms highlighted by the Supreme Court.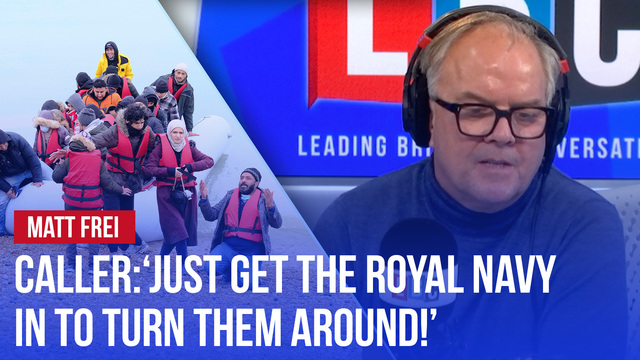 Matt Frei caller has a plan to 'stop the boats'
She told the Mail on Sunday: "I welcome the Prime Minister's announcement that he wants to introduce emergency legislation, something for which I've been calling for several months, which he blocked.
"I'm very glad he changed his view in the last few days but this needs to be meaningful change in the law and tweaking and fine- tuning is not going to cut it... and we will not get flights off before the next general election.
"We need to exclude elements of the Human Rights framework, whether that's the ECHR [European Convention on Human Rights], the Human Rights Act or other international laws which have so far thwarted our ability to control our borders.'
"Polling I've seen says voters agreed with the things I've been saying about immigration, about policing, and I've been incredibly heartened by the positive response from colleagues.
"Over the last year I've met a lot of resistance from the Prime Minister to really allow meaningful work to take place.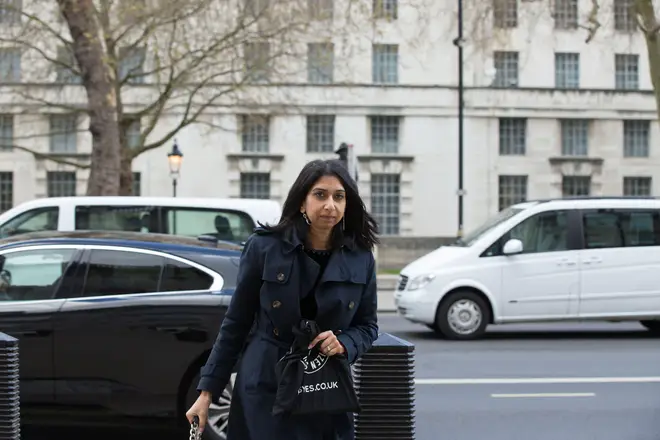 "I've been blocked on many occasions over the last year to try and take action, whether it's on preparing a cogent Plan B to make flights take off or whether it's giving the police more powers."
It comes as it emerged that the government is also sending civil servants to Rwanda to make sure that the east African country's asylum system is up to scratch.
UK officials are heading to Rwanda for "training and assisting with case working in Rwanda, so that their system is as robust as possible," a source told the Telegraph.
Read more: Govt 'absolutely determined' to make sure Rwanda flights take off before general election, home secretary tells LBC
Read more: 'I will not allow a foreign court to block Rwanda flights,' says Sunak as he announces emergency legislation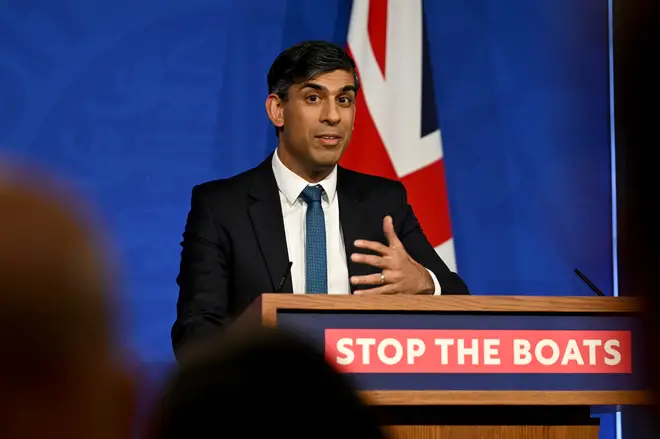 "There is no longer any chance of stopping the boats within the current legal framework," she wrote in the Telegraph earlier this week.
"Now is not the time to waste energy on a post-mortem of how we got here. What matters for those of us who believe in effective immigration control is how to move forward.
"This requires honesty. Above all, it demands of the Government an end to self-deception and spin. There must be no more magical thinking. Tinkering with a failed plan will not stop the boats."
She continued: "To try and deliver flights to Rwanda under any new treaty would still require going back through the courts, a process that would likely take at least another year.
"That process could culminate in yet another defeat, on new grounds, or on similar grounds to Wednesday, principally that judges can't be certain Rwanda will abide by the terms of any new treaty.
"Even if we won in the domestic court, the saga would simply relocate to Strasbourg, where the European court would take its time deciding if it liked our laws."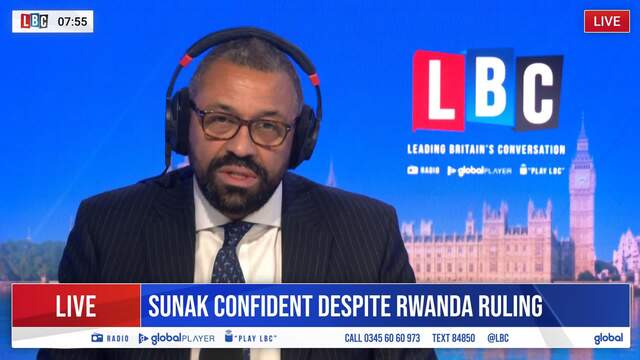 James Cleverly is 'determined' that Rwanda flights will go ahead
She also added: "The entirety of the Human Rights Act and European Convention on Human Rights, and other relevant international obligations, or legislation, including the Refugee Convention, must be disapplied by way of clear 'notwithstanding' clauses.
"Legislation must therefore circumvent the lengthy process of further domestic litigation, to ensure that flights can take off as soon as the new Bill becomes law."
Her comments come after Chancellor Jeremy Hunt said on Thursday that the Government could not guarantee the Rwanda flights would go ahead next year.
While the new Home Secretary, James Cleverly, told LBC that the Government is "absolutely determined" to make sure migrant flights to Rwanda take off before the next general election.
Mr Sunak's emergency legislation also runs the risk of being rejected by the House of Lords, as some have labelled his proposal a "constitutional outrage", according to reports.
The Prime Minister's emergency legislation would see Rwanda declared a safe country and block any legal challenges being levied against it.
It is thought the treaty will be announced on Monday and made it to law the week after.
Mr Sunak also hopes to work with Giorgia Meloni in Italy - a country that has faced years of difficulty dealing with migrants crossing the Mediterranean - as well as Spain and Austria to alter the European Convention on Human Rights (ECHR), The Sun said.