Suspending Parliament Was UNLAWFUL: Supreme Court Rules On Prorogation
24 September 2019, 10:49 | Updated: 24 September 2019, 11:11
The Supreme Court has ruled that Boris Johnson's five-week suspension of Parliament was unlawful.
Justices at the Supreme Court were asked to determine whether the Prime Minister's advice to the Queen was an "unlawful abuse of power".
Lady Hale, president of the Supreme Court, announced that her verdict was the unanimous verdict of all 11 judges.
They ruled that the case was justicable - meaning that they had the power to rule over the prorogation of parliament.
Speaking at the Supreme Court, she said, "This was not a normal prorogation in the lead-up to a Queen's Speech," adding that it prevented parliament from carrying out its constitutional role, scrutinising policy and legislation.
Lady Hale added that it is the judges' unanimous verdict that the prorogation of parliament was void and it has not been suspended, stating that it could reconvene at any point.
Commons Speaker John Bercow said the House must "convene without delay" and that he would be consulting party leaders "as a matter of urgency".
At the time of the ruling, Boris Johnson was in New York, where the United Nations General Assembly is taking place.
When asked on Monday if he will recall parliament if he loses, he told reporters: "I will wait and see what the justices decide, the Supreme Court decides, because as I've said before I believe that the reasons for wanting a Queen's speech were very good indeed."
Asked whether he would rule out proroguing Parliament again before the current October 31 Brexit deadline, the PM replied: "I'm saying that Parliament will have bags of time to scrutinise the deal that I hope we will be able to do."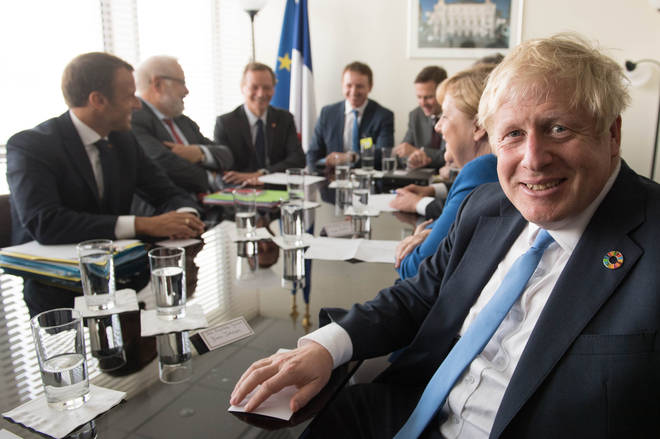 The Prime Minister advised the Queen on August 28 to prorogue Parliament for five weeks, and it was suspended on September 9 until October 14.
Mr Johnson said the five-week suspension is to allow the Government to set out a new legislative agenda in a Queen's Speech when MPs return to Parliament.
Ian Blackford, leader of the SNP in Westminster, has called on Boris Johnson to resign as Prime Minister. He said: "We must be back in Parliament immediately. We want to get back to work.
"On the back of this, Boris Johnson must resign."