I 'give my word' there will be no pay-per-mile in London and I'd scrap Ulez expansion on day one, Susan Hall tells LBC
27 September 2023, 09:29 | Updated: 27 September 2023, 09:46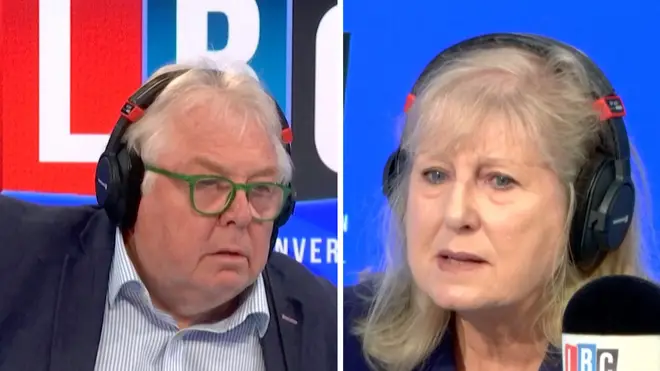 London Mayoral hopeful Susan Hall has said she has no plans to repurpose Ulez expansion cameras to bring in a pay-per-mile scheme for driving in London.
Speaking to Nick Ferrari and taking calls from LBC listeners this morning, Ms Hall, who is standing against Sadiq Khan next year said: "If people vote for me the Ulez expansion will be stopped on day one.
Asked about the £150m cost of the expansion, she said: "This is slightly controversial. I absolutely give my word, I would not use the cameras for pay per mile because that's where he's [Sadiq Khan's] going with all of this.
"He's actually employing people to look at the software to do it, it's been admitted in actual committee meetings," she said.
Asked what she would use the cameras for, she said: "We'd give them to police.
Read more: Anti-Ulez 'Blade Runner' activist 'pretends to break down' to block camera and stop it camera catching motorists
Read more: Angela Rayner tells LBC Susan Hall must not become London mayor because of her views on women's rights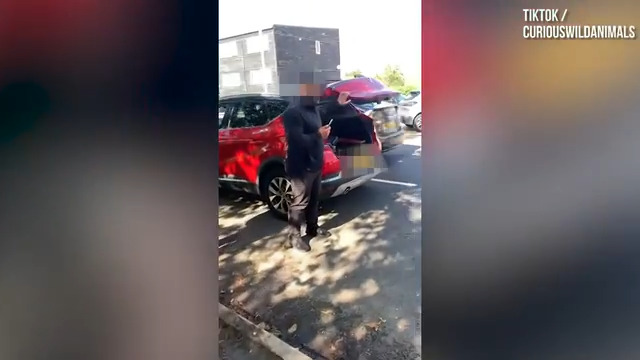 Man's car 'breaks down' in front of Ulez camera
"It's a massive tool for police."
She argued that the Ulez expansion is "taking from the poorest people in London."
A caller confronted her saying: "The poorest are actually the ones who are suffering who don't even drive a car, who have to suffer living in lethal air every day."
Ms Hall said that if there are any "pockets" with air pollution councils will be able to bid in to a £50m fund she would create to help alleviate it.
Her comments come as anti-Ulez action continues in London. In one recent incident a man was filmed with his car positioned in front of an enforcement van with the boot open to block its lens.
The man parked his red Renault Captur directly behind an enforcement van on a London road and opened his car boot as if he was in need of roadside assistance – while also placing a warning triangle on the ground.
Read More: Ulez camera van given parking ticket after eagle-eyed driver spots it parked illegally in south London
Read More: Now furious anti-Ulez activists spray cameras with insulating foam to disable them as police crackdown continues
Read More: Where are the Ulez cameras and how do they work?
But the positioning of the car directly behind the automatic number plate camera on top of the van meant it could not catch rule-breakers of the capital's controversial Ulez scheme.
The action is the latest move by activists targeting London Mayor Sadiq Khan's levy which was rolled out to cover the whole of London last month. it means drivers of older vehicles are charged £12.50 a day to enter the city.
Ulez opponents, known as 'Blade Runners' have been tearing down, stealing or vandalising the cameras prompting Mr Khan to roll out a fleet of enforcement vehicles to catch those flouting the rules.
These are now being targeted too, with the tyres of some vehicles deflated.
Footage of the latest tactic to obscure the view of the vans has since notched up more than a million views on TikTok.
In the footage, a Ulez security car, of the type that are now often spotted accompanying enforcement vans, is seen pulling up at the scene – before a visibly agitated official steps out."Look, look, look – you can't put this in front of the camera," the security guard is heard shouting in the video.
The activist responds: "Why not?" as he insists he "just broke down – got to call the RAC".
The Ulez worker manning the van and the security guard then shut his car boot to free up the camera's line of sight, prompting the activist to respond: "I'm allowed to do it mate, I'm letting motorists know that the car has broken down, alright?"
He adds: "Leave my car alone, take your a-- out of the way of my car."
When the security guard insists that he pushes the car out of the Ulez camera's path, the activist replies: "No, you ain't pushing jack s---."
Later in the clip, the Ulez staff are heard saying they will call the police. The outcome of the altercation is not known.
It comes as Blade Runners activists are ramping up their attempts to sabotage the scheme.
Transport for London said the tactics "will not stop the Ulez operating London-wide".
A spokesman added: "Nine out of 10 cars seen driving in the zone won't have to pay a penny and for any Londoner impacted, thousands of pounds of help is available."