The Mother Forced To Face Her Abusive Partner In Court
1 November 2018, 14:28
The government has told LBC it will honour a pledge to ban the practice of alleged domestic abusers cross-examining their victims in the family court.
The legislation is likely to be included in the new Domestic Abuse Bill, which the government hopes to publish by the end of the year.
One mother has told LBC about the ordeal of being questioned by her abuser in the family court – a practice still allowed in civil cases but banned in criminal courts.
She fled an abusive relationship in 2010 after giving birth to her son.
Her former partner was jailed for 15 weeks for the violence he'd committed against her.
After his release, a restraining order was imposed to prevent him from making contact.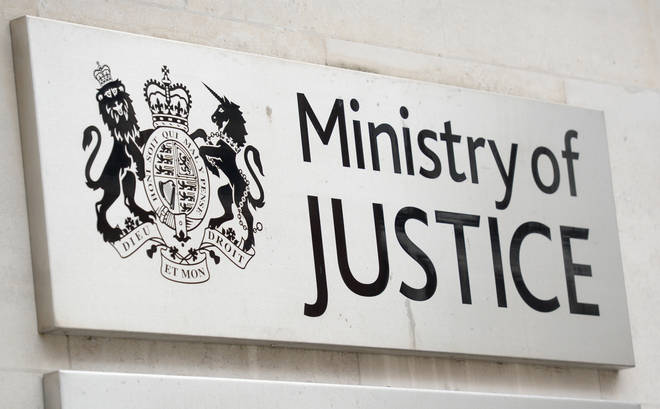 Rochelle still had to face him regularly in the family courts for child arrangement order hearings and undergo direct cross-examination by him.
"During my cross-examination, the words and the questions that my perpetrator used were nothing to do with the hearing.
"It was used as a platform to degrade, to continue abuse, to make allegations.
"My perpetrator used a lot of sexual language against me in court and it really is a huge platform, perpetrators enjoy it."
A number of judges have spoken out against the practice, which one described as a "stain on the reputation of the UK's family justice system."
Last year, the government committed to legislating a ban on the practice through its Prison and Courts Bill.
The bill fell with the 2017 General Election and, despite a commitment to bring forward a ban in the Queen's Speech, the prohibition has not yet been included in legislation.
Research by Women's Aid and the Queen Mary University of London found that 24 per cent of victims surveyed reported that they had been cross-examined by their abusive ex-partner during child contact hearings in the family courts.
The practice has a traumatic effect on victims, diminishing their ability to give evidence and preventing them from speaking up for their child's best interests and safety, it found.
A Ministry of Justice Spokesperson said: "Domestic abuse destroys lives and children's futures, which is why the Government set out measures to better protect and support victims, and bring more offenders to justice. "We will ban the unacceptable practice of abusers cross-examining victims in the Family Court as soon as possible, while judges must consider further measures to help individuals give evidence - such as protective screens or video links.
"We have also made it easier to obtain legal aid in domestic abuse cases, including by widening the evidence criteria, and scrapping the overall time limit for submitting evidence."