This Tourist Finds Out Not To Mess With The Queen's Guard The Hard Way
25 July 2018, 10:13
A tourist discovered what happens when you disobey the rules of the Queen's Guard... when she was shoved out of the way.
The tourist was on the wrong side of a rope as she visited Windsor Castle.
The guard's job is to walk the line, whatever happens. So that's what he did, pushing the tourist powerfully out of the way.
She was shocked by the incident, but fortunately managed to remain on her feet.
It's unclear when the video was taken, but it has just gone viral on social media.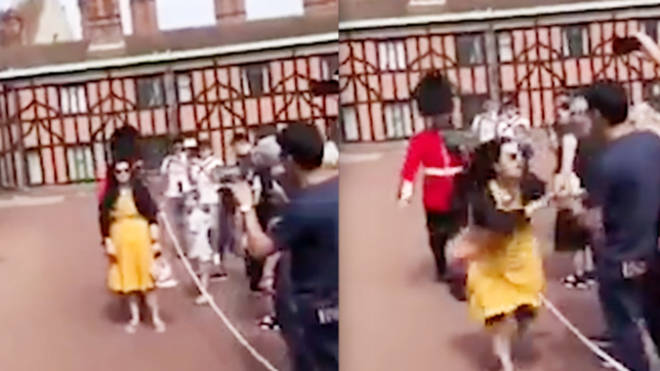 It's not the first time a tourist has found out they shouldn't get in the way of the Queen's Guard.
The Queen's Guard are known for their distinctive bearskin hats and red coats and are responsible for guarding the monarch's palaces.
As well as Windsor Castle, they include Buckingham Palace, St James's Palace and the Tower of London.
They are fully-operation soldiers - as this lady discovered the hard way.