Junk food needs to be taxed to tackle Britain's obesity crisis, says Tony Blair
13 September 2023, 16:39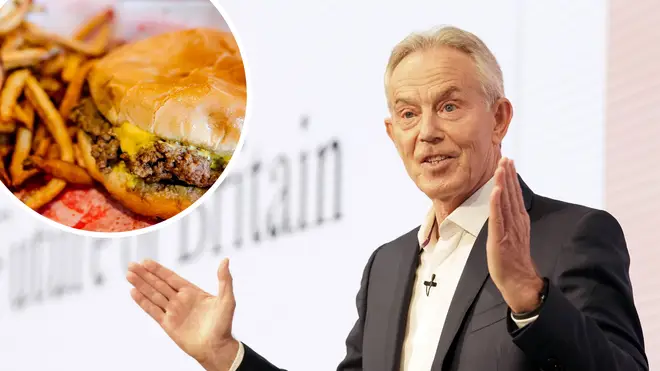 Ministers should tax junk food to tackle Britain's obesity crisis and encourage healthier choices, Tony Blair has said.
Former Labour prime minister, Tony Blair, has pushed for an expansion of the sugar tax as well as new levies on foods high in fat and salt to "help people live more healthy lives".
The sugar tax currently adds an 18p per litre levy on soft drinks containing between 5g and 8g of sugar per 100ml.
Mr Blair also said he supported a ban on junk food advertising after 9pm.
"Circumstances need to be created" so that poorer families choose healthier food options, he said.
Nuffield Health conducted a study, which found children from poorer areas, on average, are more overweight or obese than those living in more affluent areas in the country.
He compared his interventionist policy to the battle against smoking when he was in office, which included banning smoking indoors in public areas.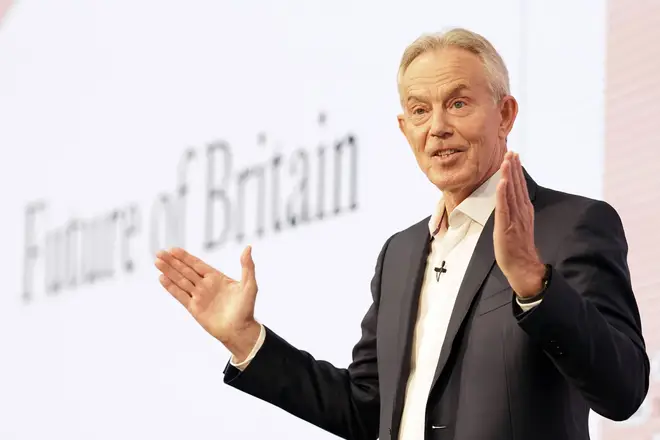 Mr Blair has been accused of wanting to implement a "nanny state" but told The Times that the criticism was a "minority" view.
He added that direct action was needed to make British individuals responsible for their health.
Read more: 40% of adults in UK to be obese by 2035, as MPs urge government to wage war on junk food
Read more: Cost of living fears just an 'excuse' to delay tackling obesity – Jamie Oliver
Talking about the NHS, he said: "We've got to shift from a service that's treating people when they're ill to a service that is focused on well-being, on prevention, on how people live more healthy lives.
"You can't run a modern healthcare system where people are going to live much longer unless they take some responsibility. You've got to help them do that.
"The way of helping them do that, particularly with poor families, is to create the circumstances in which [they can choose healthier food]."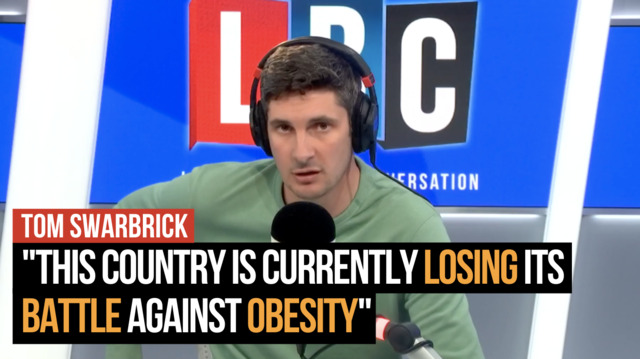 Tom Swarbrick: UK is losing its battle against obesity
The UK is Europe's fourth fattest nation, according to a World Health Organisation report, with the Health Survey for England 2021 estimating over 25% of adults are obese.
Obesity costs the NHS £6.5 billion a year and the cost may increase to £9.7 billion by 2050, according to The King's Trust.
Although, there are reasons why there is a correlation between wealth and weight.
According to Food Manufacture, junk food costs around £4.50 per 1,000 calories, on average.
In comparison, the price of healthier food rose from £9.02 in 2022 to over £10 per 1000 calories in 2023.
With the cost of living crisis and rising inflation, poorer families have been pushed to choose unhealthier options.