Commuters slam 'greedy' rail union as Tube strike causes London chaos
6 June 2022, 09:05 | Updated: 6 June 2022, 15:22
Commuters have hit out at trade unionists as a 24-hour tube strike causes chaos across the capital.
Members of the RMT began their action at 8am this morning causing tube lines to either close or run a dramatically reduced service.
Long queues built up for bus stations and taxi ranks as Londoners attempted to go about their lives.
Underground workers are striking over pensions and the potential loss of 600 station jobs.
London underground staff received an 8.4% pay rise in April, but this is below inflation which is currently at 9%.
A previous union deal meant 15,000 tube employees had been promised an annual pay rise of at least Retail Price Index inflation plus 0.2%.
Furious commuters hit out at the rail union over their action.
Speaking to the Evening Standard Tracy Brown, a 45-year-old mother from Acton said: "Getting three children ready in the mornings for school is hard enough without a Tube strike making things harder.
"I am fed up of running around to get my children to school on time because some people are so greedy."
A similar view was expressed by Charlotte, from Surbiton, who was struggling to make her way to Canary Wharf.
READ MORE: Travellers urged to avoid London Underground as Tube strikes set to cause commuter chaos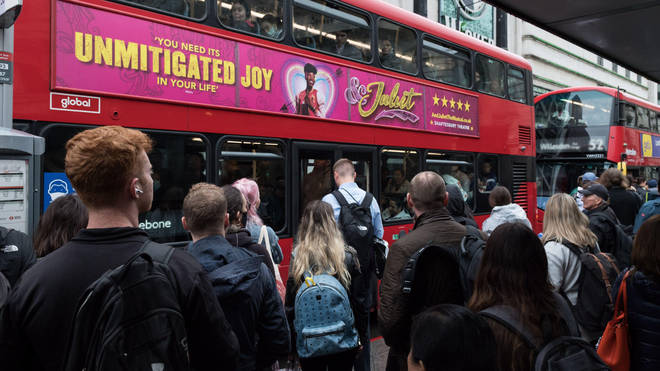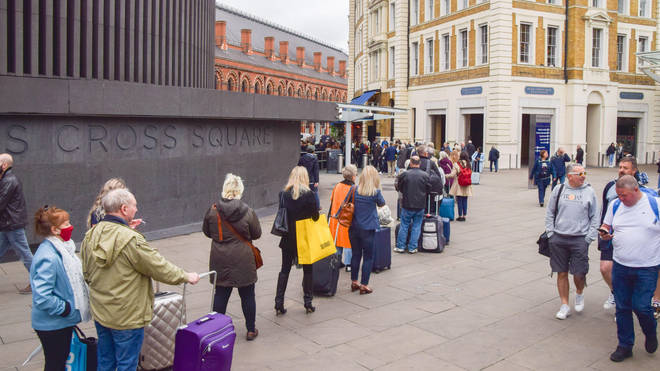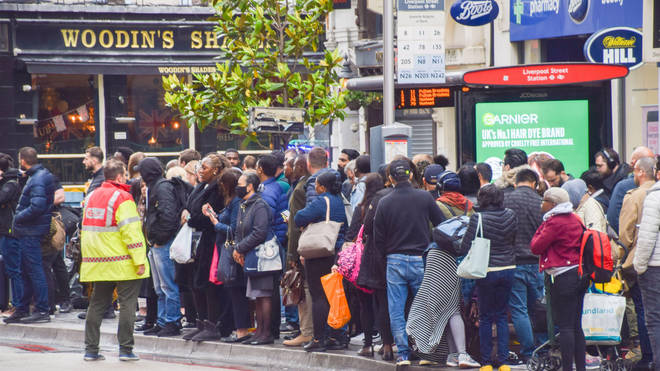 She stated: "We'll see if anything opens up, and I'll go home if it doesn't.
"I'm pretty sure everyone will be delayed coming in today.
"I don't necessarily see the reason for the strike."
The Elizabeth line, which opened two weeks ago, is unaffected by the action as are overground services.
Tory MP Greg Hands tweeted a photo of himself on the "rammed" 211 bus, adding "Mayor Khan promised no tube strikes".
Industrial action was defended by RMT general secretary Mick Lynch, who blamed the strike on the "intransigence and stubbornness" of rail authorities.
He said: "I congratulate our station grade and revenue control staff members on London Underground for taking strike action in defence of their pensions and jobs.
""The effectiveness and industrial power of these members cannot be underestimated.
"TfL, London Underground Limited and the mayor of London have had ample opportunity to negotiate with the union properly to avert this strike action today."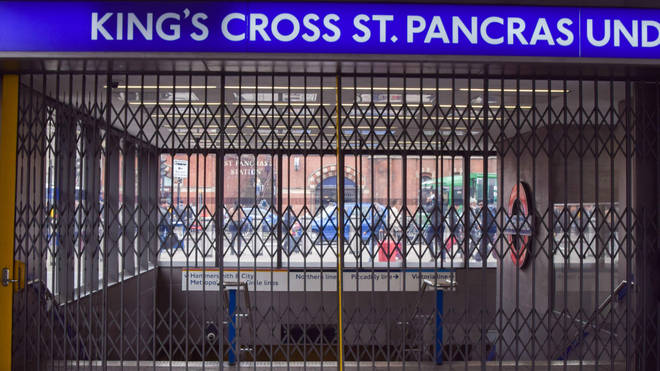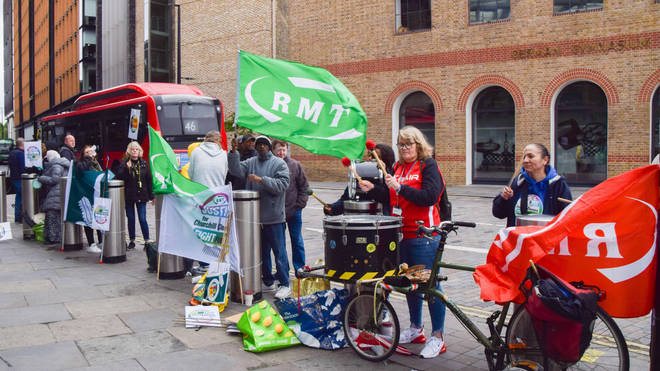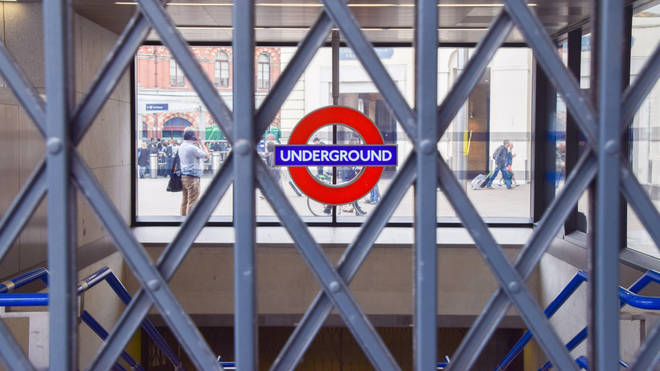 A statement was released by 10 Downing Street condemning the industrial action, on behalf of the PM.
It read: "This sort of action is deeply disappointing and not what the public want to see, not what we want to see for businesses still trying to recover post-pandemic, people's lives being disrupted in London.
"Obviously industrial relations at TfL (Transport for London) are a matter for TfL and the mayor but it's clear that under the current funding settlement TfL must take all reasonable steps to avoid industrial action."
Andy Lord, Transport for London's chief operating officer, urged those who can to work from home.
He commented: "I apologise to customers for this and understand they will be frustrated by this strike action but urge them not to take it out on those who are trying to help."
One of those caught up in the disruption was NHS receptionist Joy Robb.
"All that was in my mind was the Queen's Jubilee and now I can't get to work. 
"I am the only one there to do the receptionist and I don't even know which bus to get me to Harlesden.
"I already told my boss and he's very understanding."