Travel Chaos Across The UK Following Heatwave
26 July 2019, 10:49 | Updated: 26 July 2019, 14:48
Trains and flights are experiencing severe delays following the UK's second hottest day of the year. Thunderstorms are causing further disruption and passengers are advised to avoid unessential travel.
After the maximum temperature in July was broken on Thursday, thunderstorms have caused chaos on the railway and at airports.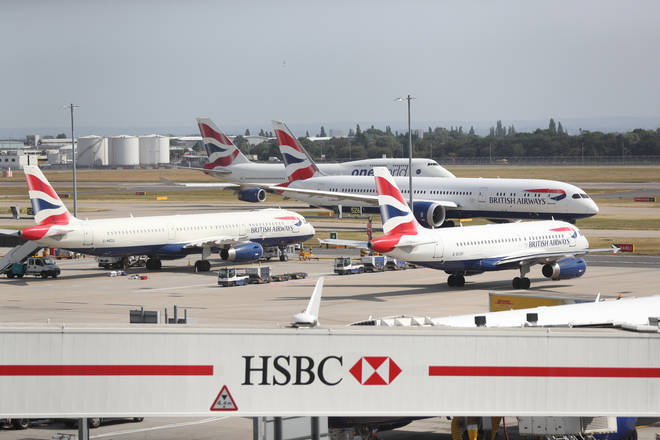 Airport travel
Heathrow, Gatwick and London City Airport are experiencing numerous flight delays, partly due to thunderstorms.
Passengers are complaining about last-minute flight cancellations.
Rail travel
Thameslink is experiencing severe delays, especially between Bedford and London and advises against travel unless your journey is essential.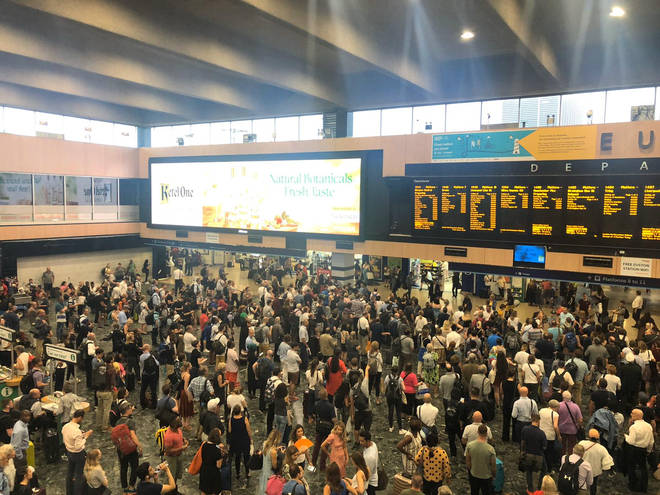 Great Northern is putting ticket acceptance measures in place across the network to minimise disruption.
Eurostar
Eurostar warned of delays of between 30 and 60 minutes on its Brussels route on Friday.
Thunderstorms
People have taken to Twitter to speak of last night's heat and subsequent thunderstorms that should mark the end of the heatwave.