Two British Jewish sisters feared kidnapped by Hamas from Israeli kibbutz after mother killed
16 October 2023, 18:29 | Updated: 16 October 2023, 20:11
Two British sisters are feared to have been kidnapped by Hamas from an Israeli kibbutz in the attacks earlier this month.
Yahel, 16, and Noiya, 13, are thought to have been taken by the Palestinian group from the Be'eri kibbutz, which was the site of a massacre on October 7.
The girls' mother Lianne, originally from Bristol, was killed in the attack, the BBC reported.
Some 199 people are being held hostage by Hamas after the violent incursions into southern Israel.
Rishi Sunak said earlier on Monday that six British people had been killed, and ten were being held captive.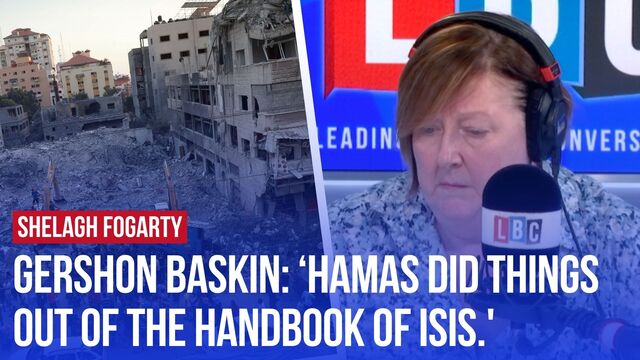 Ex-peace negotiator on Israel-Hamas war
He called for the release of the hostages, as he condemned the attack as a "pogrom".
"With a heavy heart, I can inform the house that at least six British citizens were killed," he said, acknowledging that relatives of the missing were in the public gallery at Parliament.
"A further ten are missing, some of whom are feared to be among the dead. We are working with Israel to establish the facts as quickly as possible, and we are supporting the families who are suffering unimaginable pain."
Five of the six people who had been confirmed as dead have been named.
They are:
Nathanel Young, a soldier in the Israel Defence Force
Jake Marlowe, who was working as a security guard at a music festival
Bernard Cowan, from Glasgow
Dan Darlington, a photographer
Benjamin Trakeniski, 32, who was part of the Israeli Defence Forces (IDF) and helped evacuate people from Kibbutz Be'eri