Two children dead and four more fighting for life after huge house blaze
21 September 2023, 13:10 | Updated: 21 September 2023, 13:12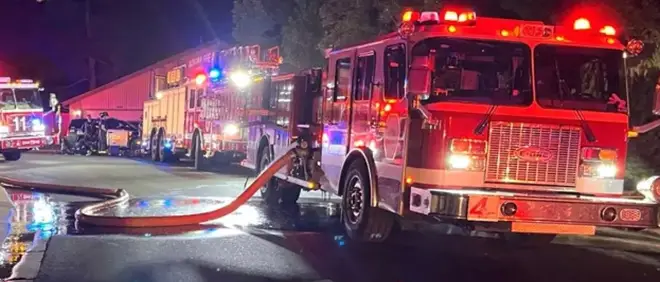 Two children have been killed and four more have been left fighting for their lives following a house fire.
Nine people were left critical after the fire in Aurora, Colorado last Wednesday. All were rushed to hospital - six in critical condition and three in urgent condition.
Two later died with local reports suggesting it was two children. A dog was found in the house and rescued.
In a statement from Aurora Fire Rescue said: "A total of nine occupants were located at the home. All were transported by AFR and Falck paramedics to local hospitals. Three of the victims were in urgent condition and six were transported in critical condition. The fire took the lives of two of the victims."
Lisa D'Souza, a reporter with KDVR, wrote on social media: "Sadly, we are learning two young girls, a one and nine-year-old lost their lives in this horrific fire."
Fire crews rushed to the scene of the fire at a multi-storey, single-family home in the South Oakland Circle area of Aurora at approximately 11:30 p.m. on Wednesday, September 20.