UK 'owes £20tn' for slavery, report claims, as judge says Rishi Sunak 'cannot ignore calls' for payments
23 August 2023, 00:08 | Updated: 23 August 2023, 01:01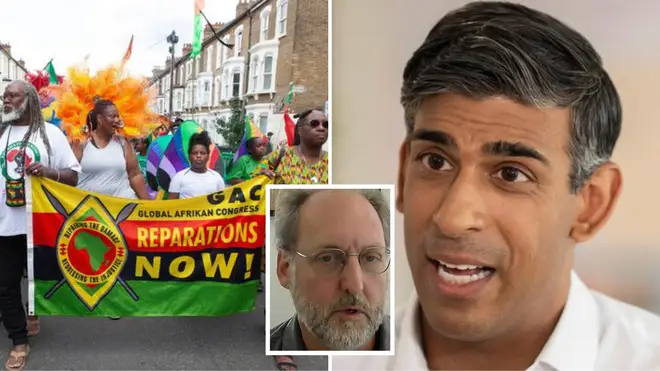 The UK owes as much as £20 trillion as reparations for slavery, a report has claimed, as a top judge said the government could not continue to ignore the country's past.
The report said that the former colonising powers owe between £79 and £102 trillion to the countries populated by the descendants of former slaves.
Of those, Britain owes between £15 and £20 trillion, claims the report by the Brattle Group. The US owes between £23 and £29 trillion. Spain and Portugal owe nearly as much as Britain, according to the authors.
Jamaica is owed as much as £8 trillion by the UK, the report says.
Britain was a key player in the trans-Atlantic slave trade, taking roughly 3.1 million slaves from Africa to the New World between 1640 and 1807.
Read more: King welcomes review into monarchy's links to slave-trade, as he says 'time has come'
Read more: Jamaica 'to request UK pays billions' over slave trade past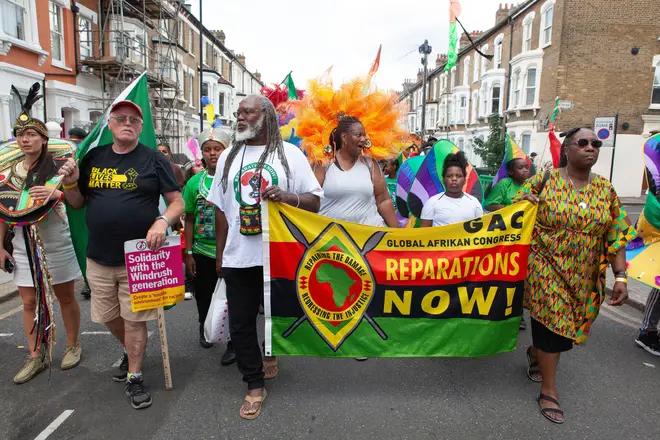 Slavery was outlawed in the British Empire from 1833, and the Royal Navy devoted much time and attention to fighting the slave trade on the oceans in the 19th century.
The UK has faced intermittent calls to pay reparations for its role in the slave trade for years. These have grown stronger and more frequent since the death of George Floyd and the Black Lives Matter protests of 2020.
Prime Minister Rishi Sunak batted away calls for the UK to apologise for slavery earlier this year.
The recent report into reparations by the Brattle Group, an American consultancy firm, was backed by the American Society of International Law and the University of the West Indies.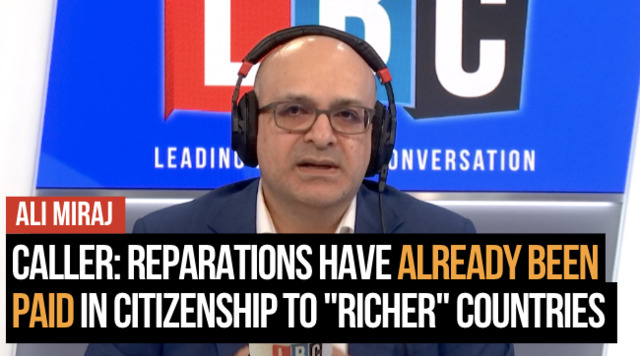 Caller believes reparations have already been paid in citizenship to 'richer' countries.mp4
Coleman Bazelon, the report's lead author told LBC's Ali Miraj: "To put this into just a little context as to why these numbers are so large, overall the essence of our analysis is to account for the amount of stolen labour - the time of people who were enslaved - and loss of life due to shortened lifespans and deaths during the Middle Passage [from Africa to the Americas].
"And overall, for all of transatlantic chattel slavery, we estimate 800 million years of harm that needs to be compensated, about 140 million years of harm for the British colonies."
He added: "It is a lot of money, but it also took four centuries of activity to accumulate harms of that level. And obviously they're not going to be repaired overnight. But 400 years of enslavement in the Americas has just led to a significant amount of harm.
"It's actually a very small share of the income earned over that time, less than a quarter, it's less than the wealth of most nations, it's about equivalent to a year's worth of global GDP, to put it into context.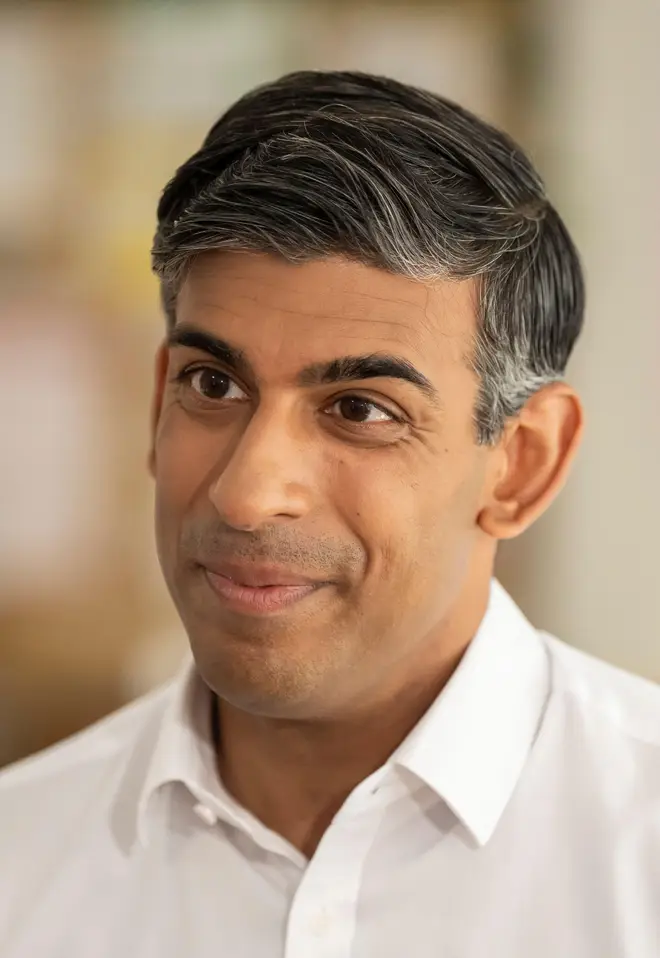 "But the essence of it is it took a long time to accumulate that amount of harm."
Mr Bazelon said that the payments would "go towards repairing societies" rather than to any individuals.
Asked if the case for reparations had grown stronger in recent years, Mr Bazelon said: "I think that is a fair assessment.
"These harms are not secrets but they are becoming more widely appreciated and what we are trying to do with this report is establish that the harms are really quite significant that we are trying to repair.
"That it has come to the public attention now is in essence 'as you learn this these are things you can't unlearn'.
"And I can say as a white male American, most of this history I did not appreciate growing up."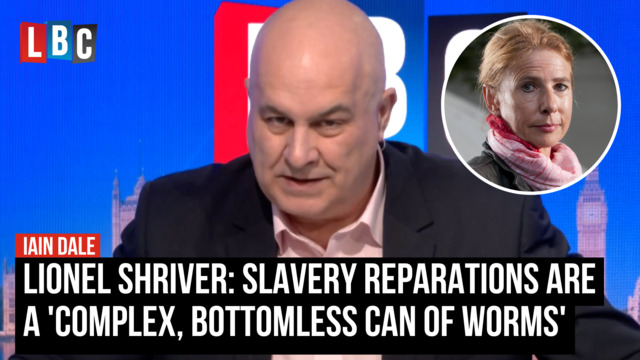 Lionel Shriver believes slavery reparations are a 'bottomless can of worms', 'too complex' to unwind
Paying these huge sums would be very difficult politically, especially at a time of economic difficulty and creaking public services in the UK.
It's likely that if they were paid, the reparations would be spread over 10-25 years, according to the report, which was first published in June.
Mr Bazelon said: "That question is separate from the level of harm that is caused. Recognising that level of harm - regardless of how it's addressed - is the first step to restorative justice."
Judge Patrick Robinson, a top judge at the international court of justice who contributed to the report, said ministers "cannot continue to ignore the greatest atrocity, signifying man's inhumanity to man."
The Jamaican judge told the Guardian: "Reparations have been paid for other wrongs and obviously far more quickly, far more speedily than reparations for what I consider the greatest atrocity and crime in the history of mankind: transatlantic chattel slavery."
He added: "I believe that the United Kingdom will not be able to resist this movement towards the payment of reparations: it is required by history and it is required by law."
Prime Minister Rishi Sunak has previously refused to apologise for the UK's role in slavery.
Asked at Prime Minister's Questions in April by Labour MP Bell Ribeiro-Addy whether he would offer a "full and meaningful apology", the Conservative Party leader said: "No."
He added: "What I think our focus should now be on doing, while of course understanding our history in all its parts and not running away from it, is making sure that we have a society that is inclusive and tolerant of people from all backgrounds.
"That is something that we on the Government benches are committed to doing and will continue to deliver.
"But trying to unpick our history is not the right way forward and is not something we will focus our energies on."