Ukraine's Zelenskyy compares surviving Putin 'assassination attempts' to bouts with Covid
21 November 2023, 00:33 | Updated: 21 November 2023, 00:55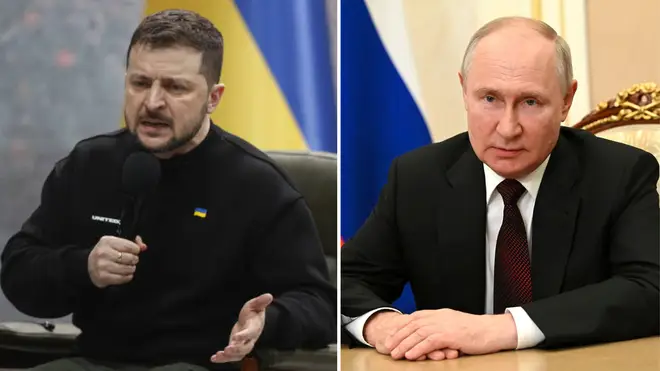 Ukraine's President Volodymyr Zelenskyy has compared surviving Russian assassination attempts to bouts with Covid.
The wartime leader claimed to have survived "five or six" plots to kill him, which have been "foiled by Ukraine's intelligence services", The Sun reports.
Speaking more than 18 months after Russia launched its invasion of Ukraine, Mr Zelenskyy said his people's will "remains strong".
"If you ask them are you willing to give up to Russia, our lands? Are you ready to talk to Russians on how to end all this?" he told the publication.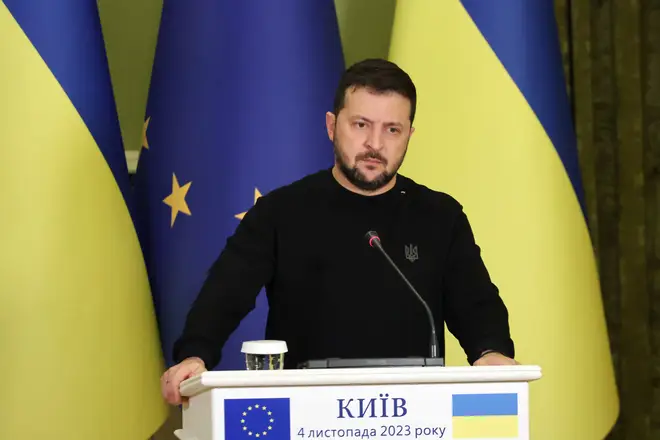 "Are you ready for compromise, personally, with Putin and are you tired of this? They will tell you we are not tired. We are ready to stand further."
Addressing Russia's 'assassination attempts', Mr Zelenskyy said the first 'caused a panic' - just like the first bout with Covid.
Read More: Cameron pledges to support Ukraine for 'however long it takes' on his first overseas trip as Foreign Secretary
Read More: US defence secretary meets Zelensky to show ongoing support for Ukraine
But subsequent attempts were not as bad, he said.
"The first one is very interesting, when it is the first time, and after that it is just like Covid."First of all people don't know what to do with it and it's looking very scary," the Ukrainian President said.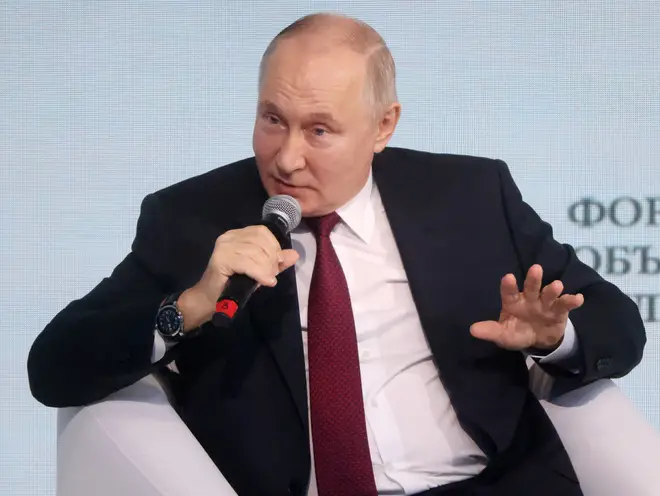 "And then after that, it is just intelligence sharing with you detail that one more group came to Ukraine to [attempt] this."
According to Mr Zelenskyy, Russian forces moved to kill him for the first time in Kyiv last year as Putin launched his illegal invasion, and have tried several more times since.