Union baron reports Government to the United Nations over controversial minimum service bill
10 September 2023, 23:41 | Updated: 10 September 2023, 23:45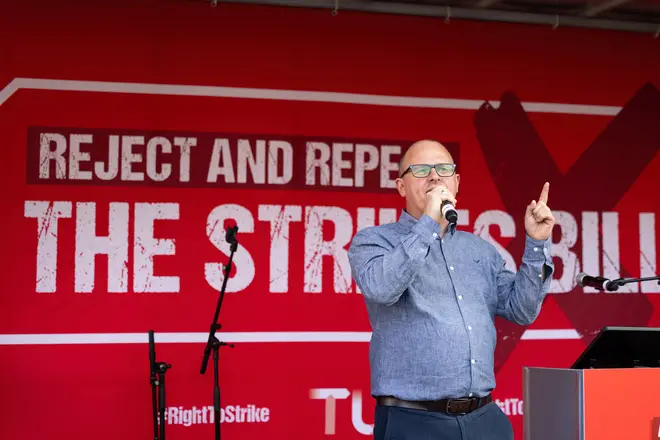 A trade union has reported Rishi Sunak's Government to the United Nations over a controversial strikes bill/
The Government is trying to pass a law that prevents strikers from going below a set level of service during industrial action - including industries such as rail, fire, ambulance and health care.
The bill has been introduced after nearly 18 months of near-incessant strike action across the public sector - with rail workers, nurses, doctors, firefighter and others all walking out.
Read More: Unions criticise Government's 'attack on right to strike'
General secretary of the TUC Paul Nowak announced that he will report the Government to the UN watchdog over the bill at the start of his union's conference today.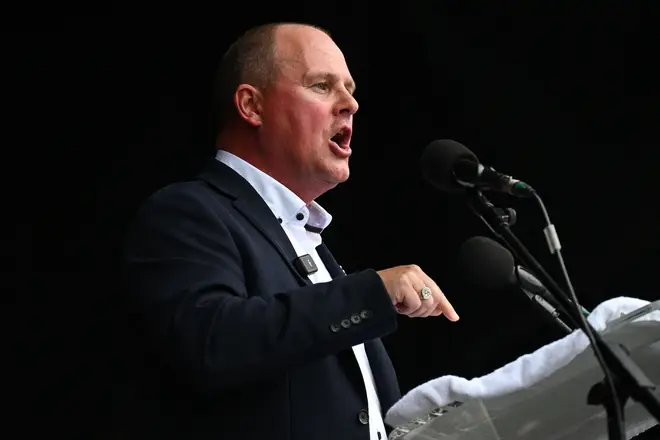 Nowak told a news conference in Liverpool: "The ILO has already slapped down the UK Government and ordered it to make sure existing and prospective legislation is in line with ILO standards.
"We believe the Strikes Act falls well short of that, and that's why we have submitted a case to the ILO over these new laws.
"Unions defeated the Government in the High Court over the unlawful use of agency workers during strikes. We are determined to win again.
"These laws haven't been designed to resolve conflict at work, they've been designed to escalate it.
"They're unworkable, undemocratic and almost certainly in breach of international law.'