Universal basic income of £1,600 a month to be trialled in England
5 June 2023, 10:23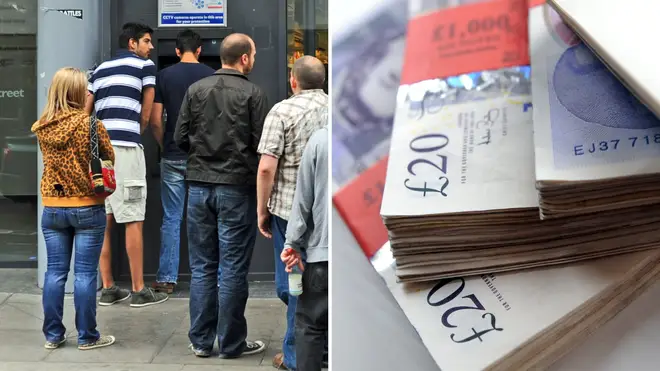 People in England will be given a £1,600 lump sum with no conditions every month for two years under a trial of universal basic income (UBI).
Thirty people will be given the sum and the results will be observed to help understand the impacts of UBI.
The trial scheme will take place in central Jarrow in north-east England, and East Finchley in north London.
The think tank Autonomy which is backing the plan, said in a statement: "This is a substantial amount. Universal Basic Income usually covers people's basic needs but we want to see what effect this unconditional lump sum has on people's mental and physical health, whether they choose to work or not.
Read more: Tearful Holly Willoughby says she's been 'let down' by Phillip Schofield's lies as she returns to This Morning
Listen and subscribe to Unprecedented: Inside Downing Street on Global Player
"Our society is going to require some form of basic income in the coming years, given the tumult of climate change, tech disruption and industrial transition that lies ahead. This is why building the evidence base and public engagement now is so important, so the ground is well prepared for national implementation."
Autonomy says it hopes the trial will "make the case for a national basic income and more comprehensive trials to fully understand the potential of a basic income in the UK".
The idea of UBI sees the state paying all individuals a set income regardless of their means.
Would-be participants living in the trial areas are being encourage to come forward and will be chosen at random to take part.
The organisers say the group selected will need to be 'representative' and made up of 20% of people with disabilities.
Participants can remain anonymous.