'Please don't shoot my grandad': 11-year-old boy's plea as armed gang hold gun to his head in raid on family home
22 September 2023, 12:26 | Updated: 22 September 2023, 12:29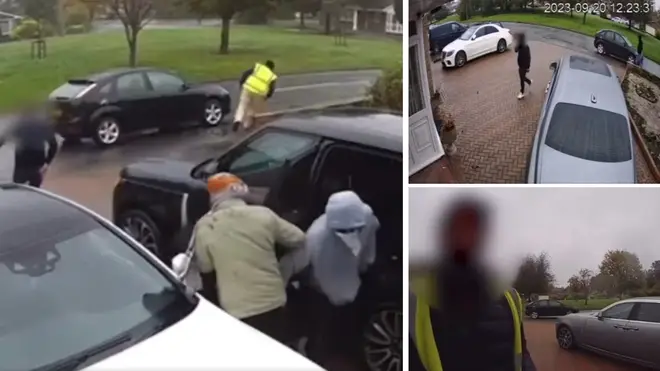 This is the moment a violent robber posing as a delivery driver while a gang targeted a family home, before a gun was held to the head of an 11-year-old boy during the terrifying raid.
The gang threatened a grandmother with a knife before her grandson pleads "please don't shoot my grandad, don't stab my grandma."
Shocking CCTV filmed outside shows the moment the violent robber, posing as a delivery driver, and an armed gang swarmed on the property.
A gang of six armed robbers stole a Rolex, car keys, and jewellery from the property on Athlone Road, Walsall.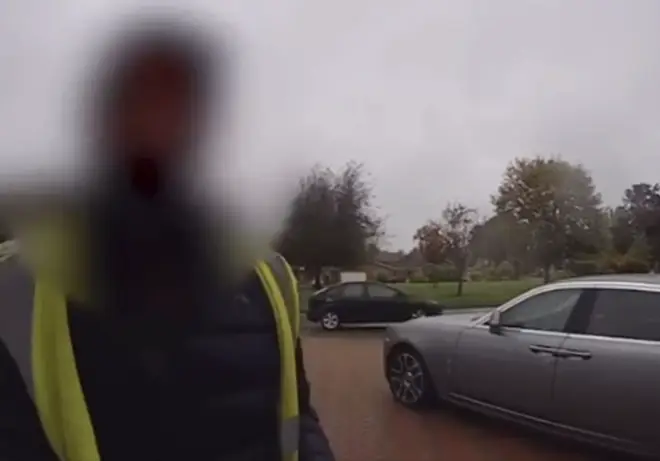 They also tried to steal a Mercedes and Range Rover from the driveway but failed as they both had anti-theft devices.
Police have confirmed they are investigating an 'aggravated robbery,' and launched an appeal.
One of the gang rang the doorbell, posing as a delivery driver before the terrifying robbery ordeal unfolded.
The boy's father said: "They put a gun to his head and they put a knife to my mom's throat, which is his grandmother, then they put a gun to my dad's head."
He added that the gang came equipped with cable ties which meant they may have been planning to tie the family up - but his brother turned up outside and forced the gang to flee.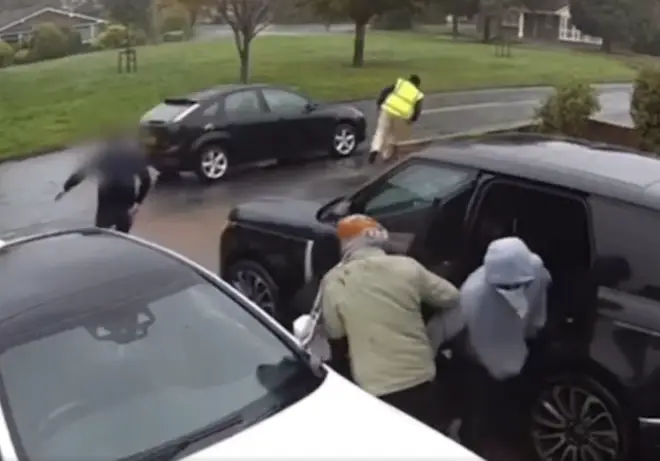 A spokesperson for West Midlands Police said: 'We are aware of CCTV footage circulating on social media showing a number of men trying to steal a Range Rover from the drive before running off. 
'We are in the early stages of our enquiry and would urge people who may have information to please contact us via Live Chat on our website or by calling 101 quoting crime investigation number 20/822417/23.'