"World's Loneliest Sheep" rescued from lone rock after two years on its own in Scotland
4 November 2023, 18:16 | Updated: 6 November 2023, 06:01
A ewe dubbed 'the world's loneliest sheep' has been rescued from a rock she was stranded on for two years.
Fiona the ewe was rescued from the Scottish rock by a ragtag group of volunteers who described an "epic mission".
Welfare inspectors performed tests on the animal witht he rescuers saying she was determined to be in "incredible fettle" despite the ordeal.
Fiona was stranded on a barren island off the coast of the north-east of Scotland before the rescue.
Rescue group The Sheep Game said on social media: "She is in incredible fettle.
"Britain's loneliest sheep is lonely no more.
"We've named her Fiona and she's now safe and well and heading to a well known Scottish farm park.
"The rescue was EPIC!!"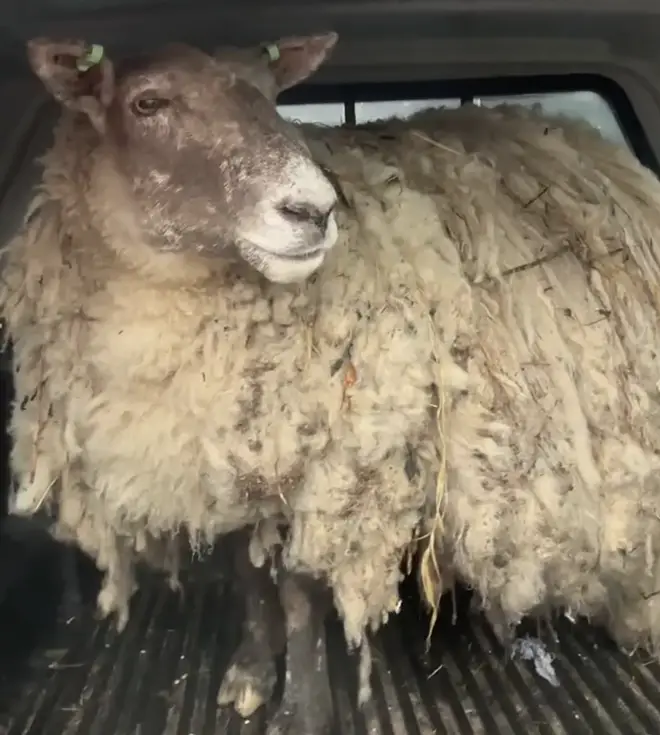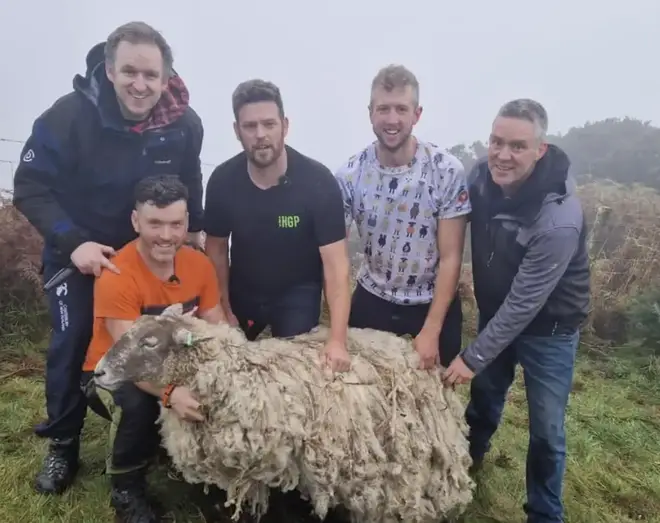 Ali Williamson, a member of the group, said they used "heavy equipment" to marshal the sheep up an "incredible slope"
Ali detailed: "It was some job lifting her up that slope.
"She's going to a very special place where you will be able to see her every day."
Fiona was first spotted by Jillian Turner in 2021 when she was kayaking between Balintore and Nigg before seeing the ewe in the same place the following year.
Jillian told the Sun at the time: "Her fleece on the first occasion was a normal year's growth - however, on the recent trip the fleece was huge and touching the ground at the back.
"The poor ewe has been on her own for at least two years - for a flock animal that has to be torture.
"She seemed desperate to make contact with us on the two occasions we've gone past her."