Jacob Rees-Mogg Cracks Iain Dale Up With John Major Jibe
1 March 2018, 16:41
Jacob Rees-Mogg left Iain Dale in stitches when he made an off the cuff jibe about former prime minister Sir John Major.
The ex-Tory leader has come under fire from Brexiteers after he called on Parliament to be given a free vote on the government's final deal with the EU.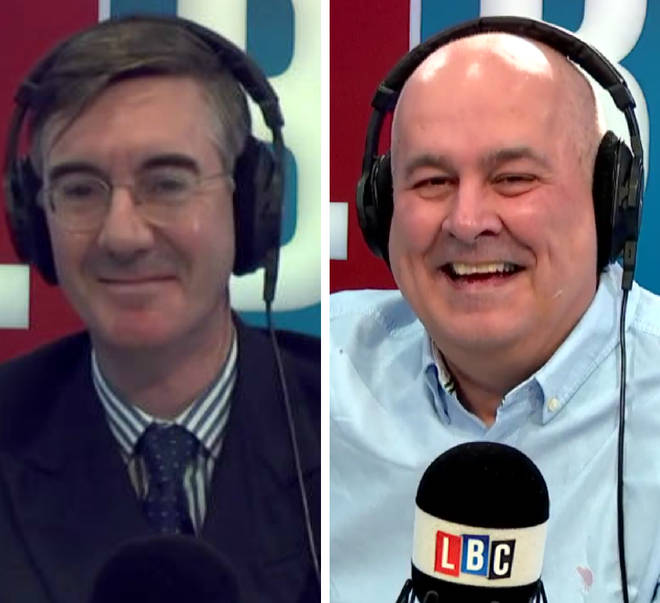 "I know of no precedent for any Government enacting a policy that will make both our country and our people poorer," Sir John said in an explosive intervention on Wednesday.
Mr Rees-Mogg has been one of the leading critics of Sir John's speech, arguing it was "riddled with errors and humbugs".
But when Iain quoted Ronald Reagan "thou shalt not speak ill of any Republican", the Tory backbencher's response made him laugh out loud.
Watch above.