Theresa May Refuses To Say If She'd Vote For Brexit In New Referendum
10 October 2017, 17:50 | Updated: 18 December 2017, 13:44
Theresa May refused to answer three times whether she would vote for Brexit if there was another EU referendum today.
- Theresa May On LBC: Watch the interview in full
The Prime Minister campaigned for Remain during last year's referendum, but has been charged with delivering Brexit since taking over from David Cameron.
But speaking to Iain Dale exclusively on LBC, Mrs May refused to give a straight answer to the question.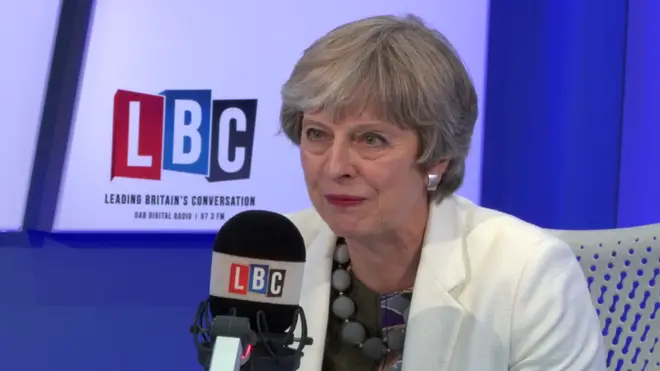 She said: "Well, I voted Remain for good reasons at the time, but circumstances move on.
"The important thing now is we should all be focused on delivering Brexit and delivering the best deal.
"But you're asking me to say how would I vote in a vote now against a different background, a different international background, a different economic background."
But Iain wouldn't accept that as an answer, firing back: "So you can't tell me that you would vote Leave now?
"Jeremy Hunt when I interviewed him at the Conference told he that he voted Remain in the referendum - he was a chief advocate of Remain - he said now he would vote for Brexit because he says George Osborne's economic predictions did not come true and he said he was fed up with the belligerent attitude of the European Commission.
"He says he could change his mind. I don't quite understand why you can't, seeing you are Prime Minister leading us into Brexit?"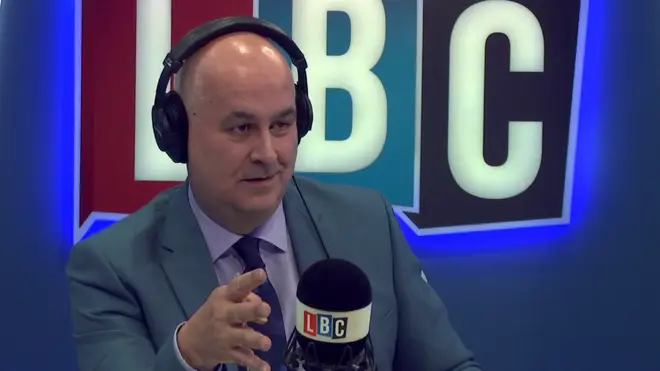 After a short pause, Mrs May stated: "Iain, I could sit here and I could say I'd still vote Remain or I'd vote Leave just to give you an answer to that question.
"I'm being open and honest with you. What I did last time around was I looked at everything and came to a judgement and I'd do exactly the same this time around.
"But we're not having another referendum and that's absolutely crucial."
Political correspondent Michael Crick wasn't happy with her answer, pointing out:
Theresa May has just told Iain Dale she won't "answer hypothetical questions", but then warns what would happen if Jeremy Corbyn became PM

— Michael Crick (@MichaelLCrick) October 10, 2017