Driver Parks Lamborghini Down Busy Street… Forgets To Apply The Handbrake
10 July 2018, 13:25 | Updated: 28 October 2019, 15:26
A Lamborghini driver was left red-faced when they parked their flashy supercar down a busy street… but didn't apply the handbrake.
The yellow motor could be seen rolling down the road, before bumping up onto the pavement.
Luckily it stopped just short of a customer who was sitting on a table outside a bar in Hong Kong.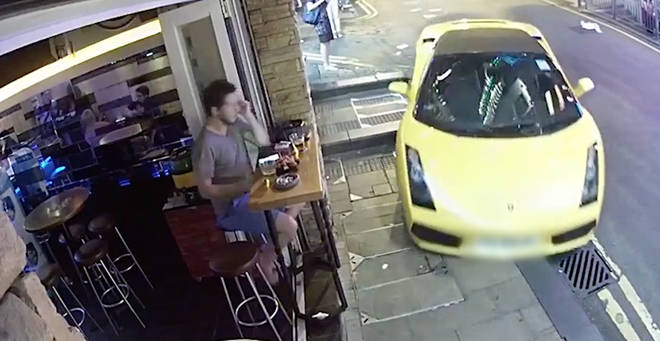 Much to the embarrassment of the driver, their rogue Lamborghini caught the attention of many onlookers.
They were forced to make their way through the crowds to retrieve their vehicle.
Watch the moment as it unfolded above.