Four dead and six wounded in 'mass casualty shooting' in Fresno
18 November 2019, 07:25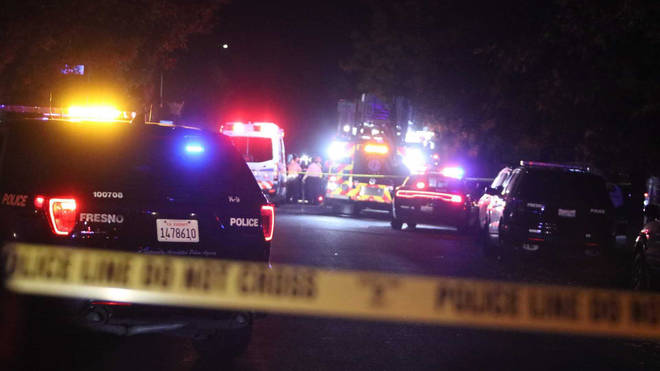 Fresno Police have confirmed four people were killed and at least six wounded in what police in the central California city are describing as a "mass casualty shooting."
Local police in Fresno said 10 people had been shot just before 8 pm in the backyard of a home on the 5300 block of East Lamona Avenue near Caesar Avenue.
Officers said a gunman entered the back garden of a home where people were watching a football game, opened fire, then fled.
Deputy Chief Michael Reid said that at least 35 people were at the home when the shooting took place.
"Thank God that no kids were hurt," he said.
"What we do know is that this was a gathering, a family and friend gathering in the backyard," he said.
"Everyone was watching football this evening when unknown suspects approached the residence, snuck into the backyard and opened fire."
Witnesses report a shooter entered the back garden and opened fire. Police have called the crime a 'mass casualty' incident.
No arrests have been made and a motive is unknown.
Officers say six who were hurt in the attack are in hospital - some are reportedly in a critical condition.