Donald Trump: The US "does not endorse" Turkish operation in Syria
9 October 2019, 17:48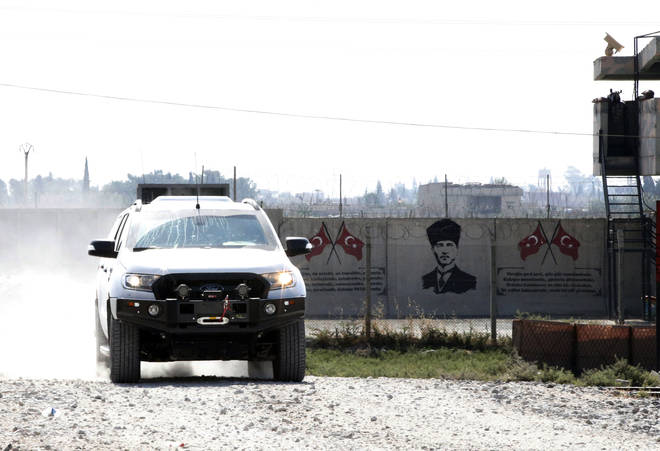 Donald Trump has said that Turkish military action against Kurdish fighters in Northern Syria "is a bad idea".
Turkey launched the operation after US forces withdrew from the area.
Syrian Kurds have said that there have been civilian casualties since Turkey launched its military operations across the border.
They also said civilian areas have come under attack from Turkish planes.
According to the Kurdish-led Syrian Democratic Forces (SDF), civilian areas came under attack from Turkish planes.
Donald Trump has released a statement, saying: "This morning, Turkey, a NATO member, invaded Syria."
"The United States does not endorse this attack and has made it clear to Turkey that this operation is a bad idea."
"There are no American soldiers in the area. From the first day I entered the political arena, I made it clear that I did not want to fight these endless, senseless wars—especially those that don't benefit the United States."
He continued: "Turkey has committed to protecting civilians, protecting religious minorities, including Christians, and ensuring no humanitarian crisis takes place—and we will hold them to this commitment."
"In addition, Turkey is now responsible for ensuring all ISIS fighters being held captive remain in prison and that ISIS does not reconstitute in any way, shape, or form." 
"We expect Turkey to abide by all of its commitments, and we continue to monitor the situation closely."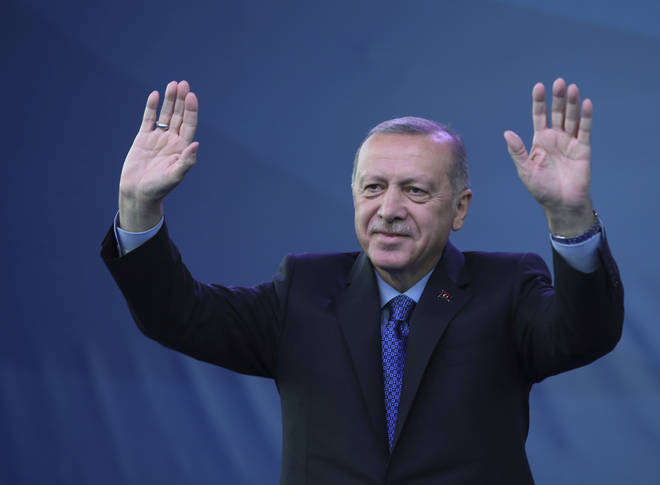 Turkey's President Recep Tayyip Erdogan said the operation was to create a "safe zone" cleared of Kurdish militias which will also house Syrian refugees.
The Syrian Kurdish forces have been long-time US allies in the fight against ISIS.
Mr Erdogan announced the start of the campaign after an announcement on Sunday by US president Donald Trump that American troops would step aside in a shift in US policy.
In a tweet, he wrote: "Our mission is to prevent the creation of a terror corridor across our southern border, and to bring peace to the area."
He added that Turkish Armed Forces, together with the Syrian National Army, had launched what they called "Operation Peace Spring" against Kurdish fighters to eradicate what Mr Erdogan called "the threat of terror" against Turkey.
Following an incursion by the Turkish military in northeast Syria today, the Foreign Secretary has issued a statement expressing concern for the impact of the action on regional stability and reiterating the need to continue the fight against Daesh.

Foreign Secretary Dominic Raab said: "I have serious concerns about the unilateral military action that Turkey has taken. This risks destabilising the region, exacerbating humanitarian suffering, and undermining the progress made against Daesh which should be our collective focus.

"Turkey has shown considerable generosity in hosting so many Syrian refugees. But we will not support plans for returns until the conditions are in place for a voluntary and safe return home."