Pope delivers Sunday prayer via video amid Italy coronavirus lockdown
8 March 2020, 12:15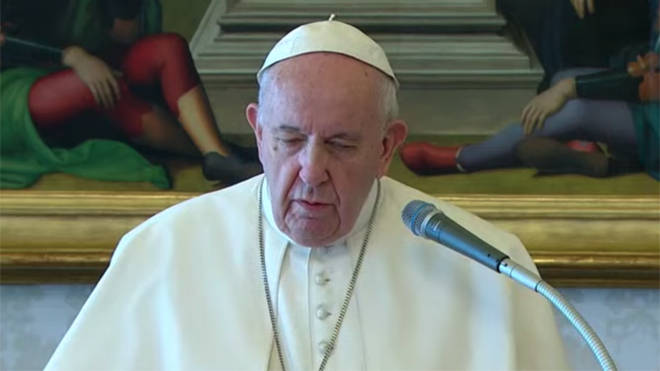 The Pope has delivered his traditional Sunday prayer via video livestream as Italy faces a mass coronavirus lockdown.
Pope Francis shared his message to the crowd at St Peter's Square in the Vatican via video to stop drawing the normal large crowd to the area in an effort to stop the spread of COVID-19.
He said: ""I am close through prayer with the people who suffer from the current coronavirus epidemic."
A small crowd gathered in the square to watch the video message - far fewer than the thousands who are normally present to see the service.
The pope appeared briefly at a window to greet the faithful.
The bells of St Peter's Basilica tolled as the window opened and Francis appeared for a few seconds to wave to the people below in the square, but he made no comment from the window.
On some Sundays as many as 40,000 people can gather in the square to watch the address.
Pope Francis sparked concern when he was seen unwell at another service recently. However he was later found to have been suffering a cold and tested negative for coronavirus.