18,371 positive Covid-19 cases identified in England in space of one week
17 September 2020, 11:29 | Updated: 17 September 2020, 12:40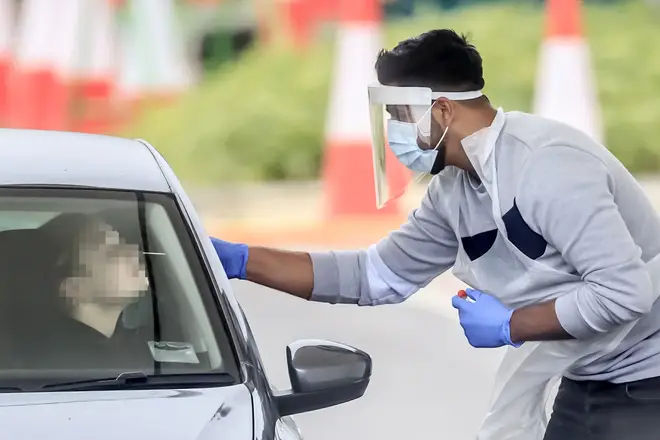 Over 18,000 new cases of coronavirus were identified in people in England between September 3 and September 9, according to the latest Test and Trace figures.
The figures represent a "substantial" increase of 167% compared to the end of August. Matt Hancock said there were 3,991 new cases recorded yesterday alone in an update to the Commons.
Commenting on the "concerning rise," the health secretary said there was now more than 100 people in mechanical ventilator beds - the first time the number has hit three digits since July.
He added: "The battle against coronavirus is not over."
READ MORE: John Lewis cancels staff bonus for first time since 1953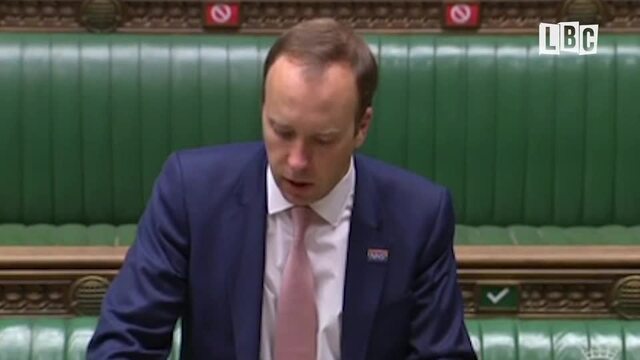 Health Secretary announces new lockdown for North Eastern England
Test and Trace officials have said that positive cases have been rising since the start of July and are now double the number recorded when the scheme first launched.
The 18,371 figure represents a rise in positive cases of 75% on the previous week, and is the highest weekly number since Test and Trace was launched at the end of May.
The number of people newly tested for the virus rose by 27% in the same period, according to the figures.
A total 61,790 people were identified as coming into close contact with someone who had tested positive between September 3 and September 9.
READ MORE: Two million people in North East England hit with new coronavirus restrictions
The figures were released as Mr Hancock announced in the Commons new restrictions for large swathes of North East England to halt a surge in cases.
He insisted "further action" be taken after areas such as Sunderland saw cases per 100,000 people rise above 100.
From midnight tonight, people living in Northumberland, North Tyneside, South Tyneside, Newcastle upon Tyne, Gateshead, Sunderland and County Durham - an area of 2 million people - will be subject to tighter rules.
READ MORE: Boris Johnson: tough action is needed now to avoid new lockdown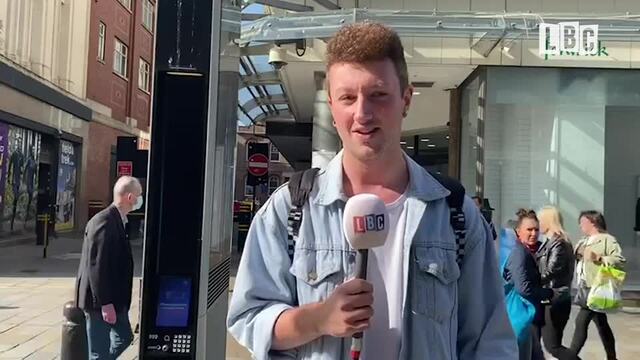 Newcastle residents react to new COVID-19 rules
Residents will be prohibited from meeting with people outside their own households and support bubbles, while leisure and entertainment venues will be forced to close from 10pm.
Other food and drinks venues will be limited to table service only.
READ MORE: Former Met Detective says London curfew would be 'impossible to police'
Mr Hancock told the Commons he understood the restrictions would have "a real impact" on families, business and communities, but assured the decisions weren't made lightly.
He added: "I know the people of the North East will come together to beat this virus, as defeat it we must."