200 mafia members jailed for over 2,000 years in Italy after 'bunker court' built amid death threats and murder plots
20 November 2023, 14:45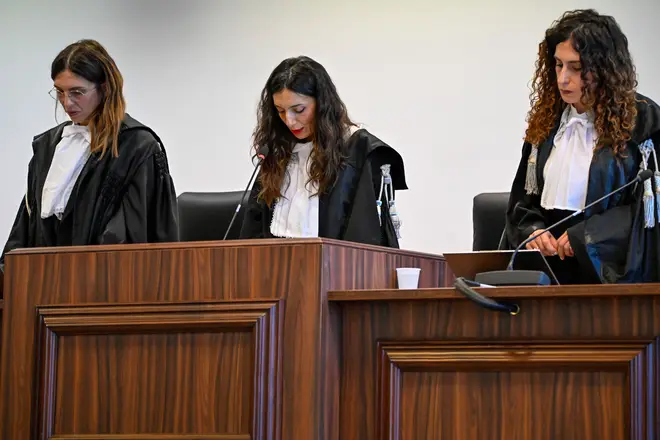 Some 200 gangsters have been jailed for a total of 2,200 years after one of the biggest mafia trials in Italian history.
Some 300 defendants had been on trial since the start of 2021, accused of being part of 'Ndrangheta, among the most powerful mafia groups.
The sprawling trial saw defendants accused of charges including murder, corruption, drug trafficking, money laundering and extortion.
Among the 200 convicted were Domenico Tomaino, nicknamed 'The Wolf', who was given 17 years in prison, 'Fatty' Francesco Barbieri, jailed for 24 years; and 'The Musician', Vincenzo Barba, ', who was given 28 years behind bars.
Other high-profile defendants found guilty included a politician and a lawyer who were also jailed for helping the mafia.
Read more: 'Last godfather' of Sicilian mafia Matteo Messina Denaro who was on the run for 30 years dies aged 61
Read more: Italy's most wanted Mafia boss arrested in Sicily after 30 years on the run as police swoop on private clinic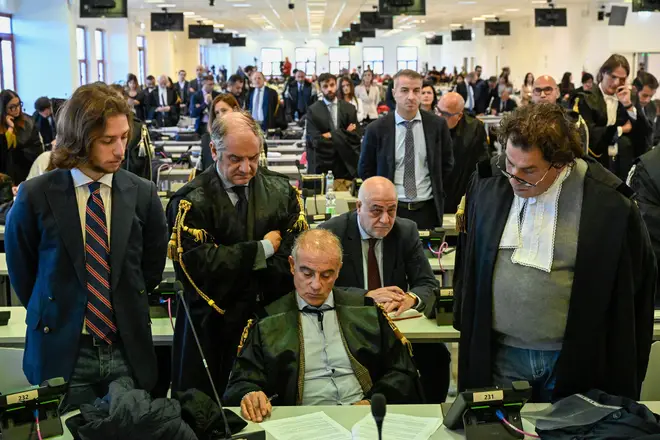 Around 80 defendants were found not guilty.
Security concerns around the trial were high, and the judges were given police protection in a safe house as they retired to consider their verdicts.
The trial itself was held in a specially-built bunker courtroom to protect the participants from attacks and intimidation.
The Ndrangheta was founded in the 18th century in southern Italy, and has grown to be one of the most powerful organised crime groups in the world.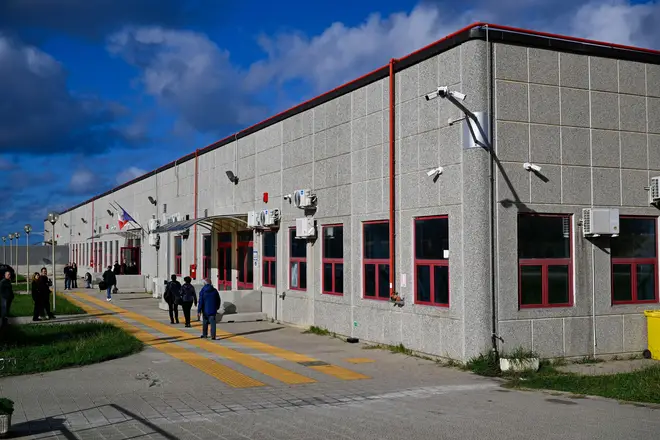 It is said to operate 80% of the cocaine trade in Europe, with an estimated annual revenue of £52 billion, according to one estimate.
Italian Prime Minister Giorgia Meloni said that the fight against the mafia was "the cornerstone" of her government.
This case came after Ndrangheta bases in 12 Italian regions were raided in 2019. Arrests were also made in Switzerland, Germany and Bulgaria.
Police seized millions of euros worth of properties and cash.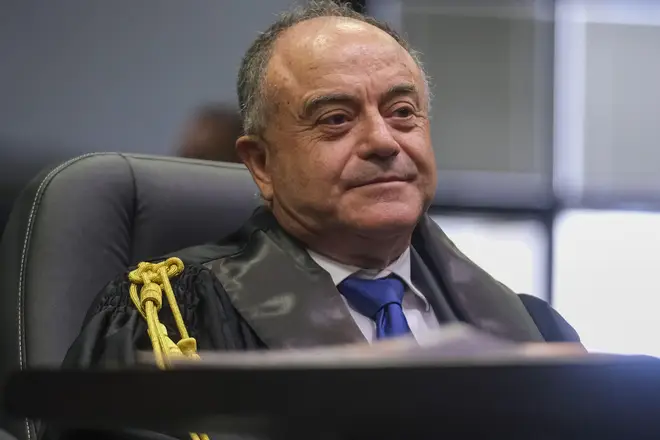 The operation was nicknamed Rinascita-Scott, referring to the Italian word for 'rebirth' and Scott W Sieben, the US intelligence agent who helped establish links between 'Ndrangheta and South American drugs cartels.
Nicola Gratteri, the prosecutor who spearheaded the case, has lived under police protection for 34 years.
He told Sky News in August that being killed "wouldn't be a problem for me".
Mr Gratteri said: "To live a hundred years as a coward is meaningless. Instead, I have lived as a man."