AirAsia boss criticised for shirtless massage during board meeting - but he hails work 'culture'
18 October 2023, 16:52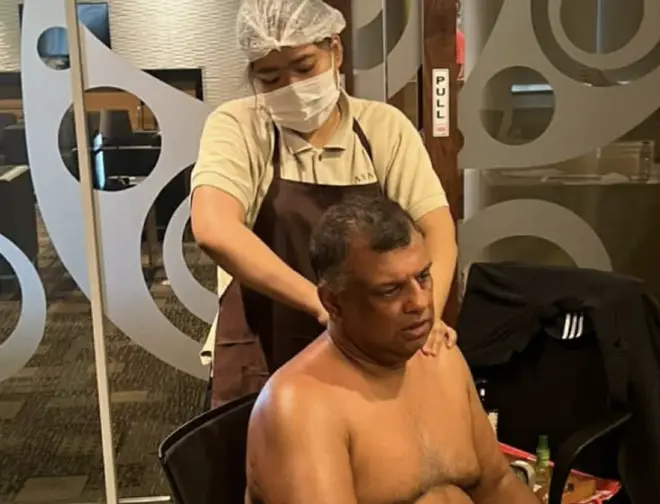 The boss of AirAsia has faced criticism for having a topless massage during a board meeting.
Tony Fernandes, 59, former co-owner of Queens Park Rangers, was pictured in a LinkedIn post enjoying a massage - writing that it had been a "stressful week".
"Got to love Indonesia and AirAsia culture that I can have a massage and do a management meeting," he said.
The post was later deleted.
Some people online have called it 'unprofessional' and 'gross'.
One person posted online: "He should be setting an example of good work ethics and culture, not flaunting his body and privilege."
Another said: "Some CEOs need to stay off LinkedIn."
A third said: "Yea, maybe this isn't the best way to show off work culture? Don't think you are giving the intended impression you hoped it would."
Others were more supportive. One person posted simply: "Love this boss!!"
Mr Fernandes has been dubbed Malaysia's version of Sir Richard Branson.
Entrepreneur Mr Fernandes bought the low-cost airline from the Malaysian government for about $1 in 2001. He is worth £275m according to Forbes.