A-levels get tough: Results worst in four years as Ucas website crashes amid scramble for university places
17 August 2023, 09:30 | Updated: 17 August 2023, 11:05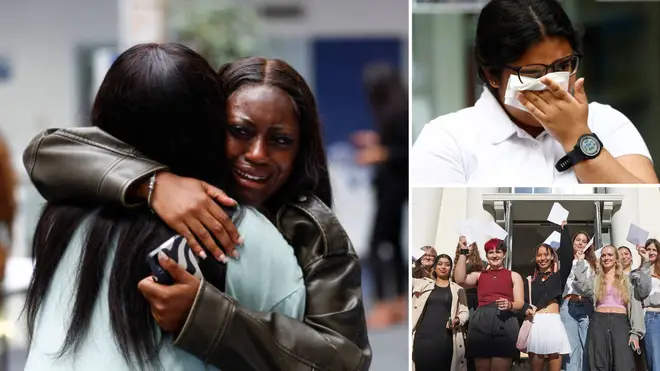 Top A-level grades have fallen from last year but the proportion is still above pre-Covid levels after a return to the marking system in place before the pandemic.
More than a quarter of entries got an A* or A grade, or 27.2% - down 9.2 percentage points from the 2022.
But that was still a higher proportion than 2019, the last time summer exams were taken before Covid ripped through the world and heavily disrupted children's education.
The head of the body that represents school leaders said it would be "bruising" for a cohort that was also affected by the pandemic, just earlier than their elder peers who sat previous years' exams.
It is reported this year could see record levels of results appeals.
Read more: What to do if you didn't get the A-level results you needed, after 'bruising' year for school leavers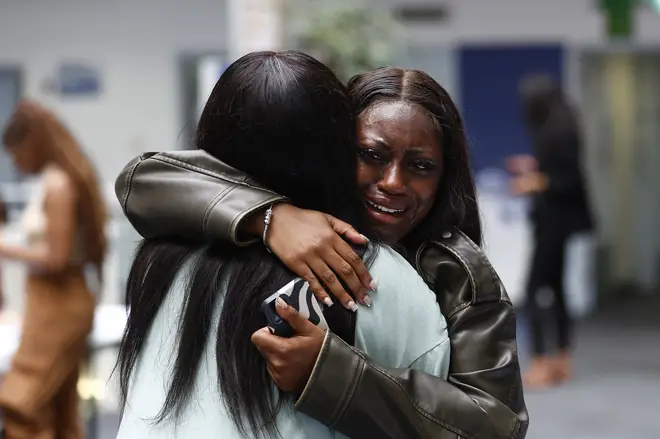 Meanwhile, the Ucas website crashed as pupils tried to log in and see their results. The university application website said it was suffering from "high traffic volumes".
The site tells them if they got into their preferred uni
Read more: Schools minister refuses to tell LBC how teachers' pay rise will be funded - but insists school budgets are unaffected
This group of students did not sit GCSEs and were given teacher assessed grades due to Covid.
A total of 8.9% of A-level entries were awarded A*, down 5.7 percentage points from 2022, but up from 7.7% in 2019.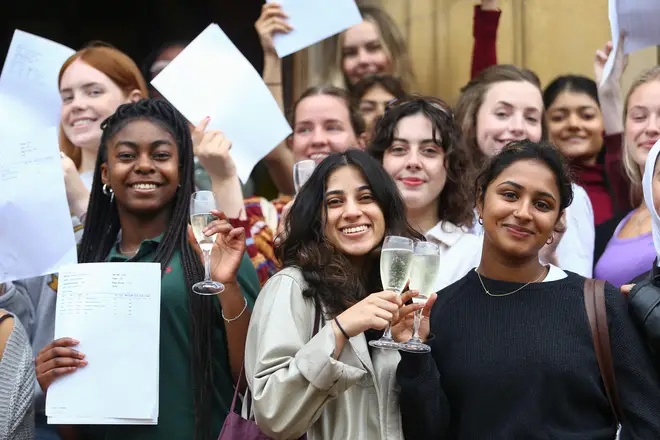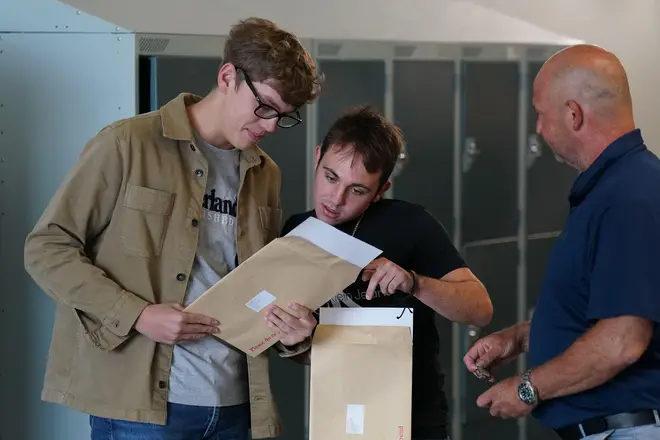 Ofqual, the exams regulator for England, had already said results this year would be closer to 2019 and lower than in 2022 because the marking system is returning to the pre-pandemic methods.
With lockdowns seriously affecting schooling, tests began to rely on teacher assessments and this led to more top grades being awarded.
The overall pass rate - A-levels receiving A* to E - fell to 97.3%, down slightly from 98.4% in 2022 and 97.6% in 2019. That is the lowest rate since 97.2% in 2008.
Read more: 'This is nonsense': Tom Swarbrick criticises faith selective schools
In Wales, results are expected to be about midway between the 2022 exams, the first sat since the pandemic struck, and 2019, while in Northern Ireland results are expected to return to pre-Covid levels next year.
Both countries gave advance warning on topics they could expect in their exams, while English pupils were protected in the grading process to recognise the impact of past disruption.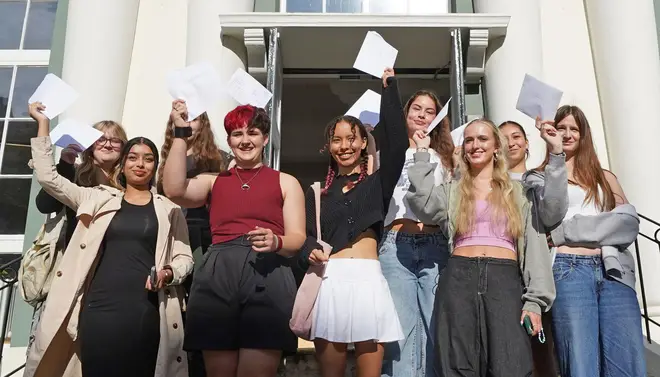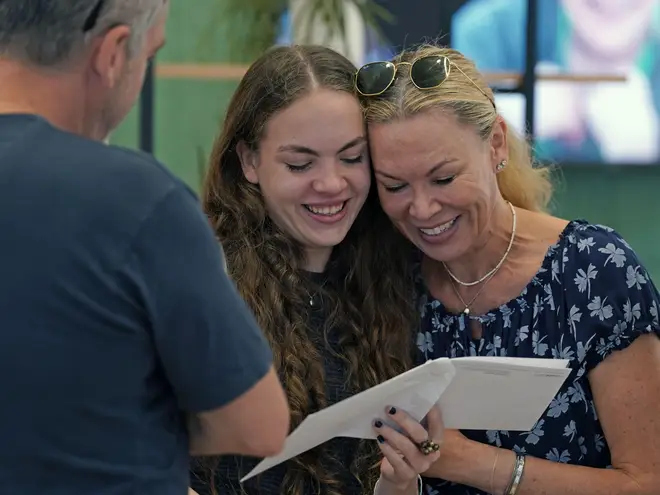 Geoff Barton, general secretary of the Association of School and College Leaders (ASCL), said: "The proportion of students achieving the top A-level grades has fallen sharply this year, not as a result of underperformance, but because the grading system has been adjusted in the wake of the pandemic so that the distribution of grades in England is similar to 2019.
"This adjustment is a return to normality after the pandemic which necessitated the use of different approaches to grading.
"Whatever the rationale, however, it will feel like a bruising experience for many students, as well as schools and colleges which will have seen a sharp dip in top grades compared to the past three years.
"It is important to remember that these students also suffered the disruption of the pandemic, and this will have impacted particularly on those from disadvantaged backgrounds."
He added: "We would urge students who are disappointed by their grades not to panic but to talk to their teachers about the options available to them and we wish all the young people receiving their results today every success for the future."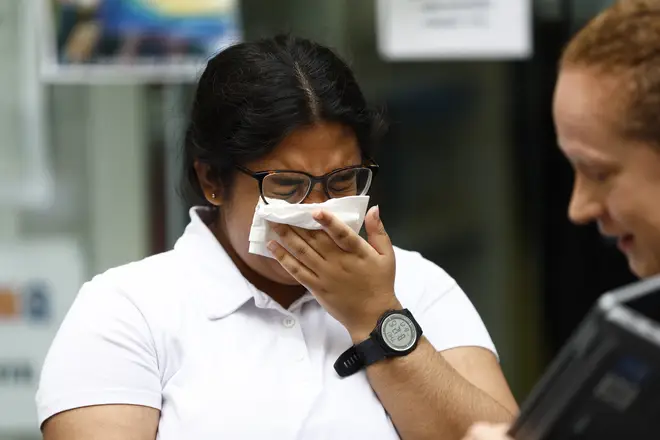 Boys scored more in top grades this year, with 9.1% of male entries taking A* compared to 8.8% of girls, who had been in front for the last three years.
Girls still outperform boys in terms of taking A* and As.
In England, 3,820 pupils got three A*s, up from 2,785 in 2019 but down from 8,570 in 2022.
Scotland does not set A-levels and its Higher pass rate results were released last week. That showed the rate was down from last year but above 2019 levels.