'Robots are treated better': Amazon workers walk out in first UK strike over 50p pay rise
25 January 2023, 10:29 | Updated: 25 January 2023, 10:41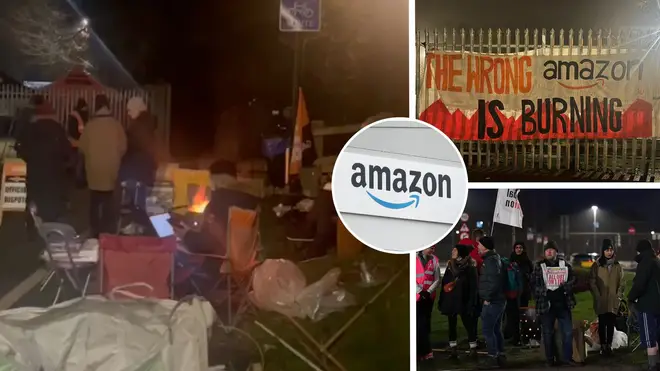 Amazon workers in Coventry have made history as they stage their first ever strike in the UK.
Around 300 members of the GMB union walked out amid a dispute over pay on Wednesday, pausing work for 24 hours.
Staff have been asking to be paid as much as US workers, who receive $18 an hour - the equivalent of £14.65 - as opposed to the 50p-an-hour pay rise Amazon recommended in August.
It would mean the lowest paid employees would only make £10.50 an hour.
Workers at the warehouse scan stock, which is sent out to Amazon fulfilment centres, to be shipped to consumers.
Read more: Anti-strike legislation 'won't work' warns Tory peer, while callers oppose rail walkouts
Read more: Sunak ordered to 'come out of hiding' and end 999 strike as ambulance workers walk out for third time in five weeks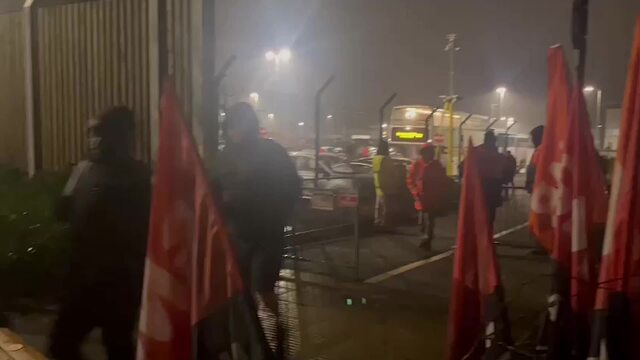 Amazon workers go on strike in Coventry
The GMB said pay was lower than that offered by Asda, Disney and Primark - all of which also operate warehouses in the area.
Amazon worker Darren Westwood said staff were treated worse than robots.
"We all saw the profits they're making during the pandemic — that's what angered people more," Mr Westwood told CNBC.
"We were expecting a better increase than what they were imposing."
He added: "Someone the other day said we're treated like robots — no, robots are treated better."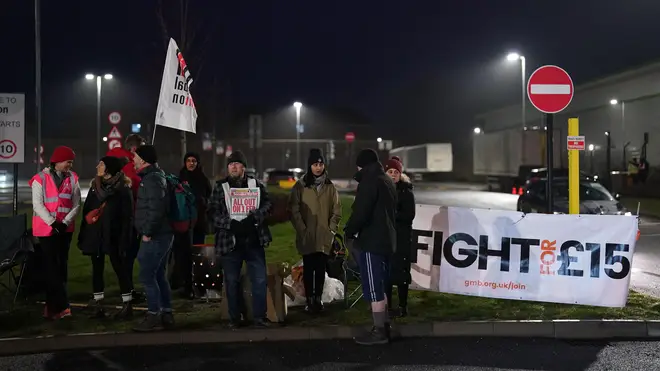 Stuart Richards, GMB senior organiser, said: "Today, Amazon workers in Coventry will make history.
"They've defied the odds to become the first ever Amazon workers in the UK to go on strike.
"They're taking on one of the world's biggest companies to fight for a decent standard of living.
"They should be rightly proud of themselves.
"After six months of ignoring all requests to listen to workers' concerns, GMB urges Amazon UK bosses to do the right thing and give workers a proper pay rise."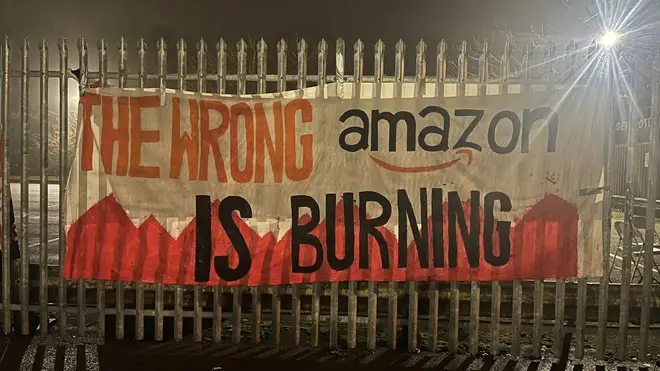 An Amazon spokesperson said: "A tiny proportion of our workforce are involved.
"In fact, according to the verified figures, only a fraction of 1% of our UK employees voted in the ballot - and that includes those who voted against industrial action.
"We appreciate the great work our teams do throughout the year and we're proud to offer competitive pay which starts at a minimum of between £10.50 and £11.45 per hour, depending on location.
"This represents a 29% increase in the minimum hourly wage paid to Amazon employees since 2018.
"Employees are also offered comprehensive benefits that are worth thousands more - including private medical insurance, life assurance, subsidised meals and an employee discount, to name a few."