Andrew Tate charged with rape and human trafficking in Romania
20 June 2023, 11:23 | Updated: 20 June 2023, 13:09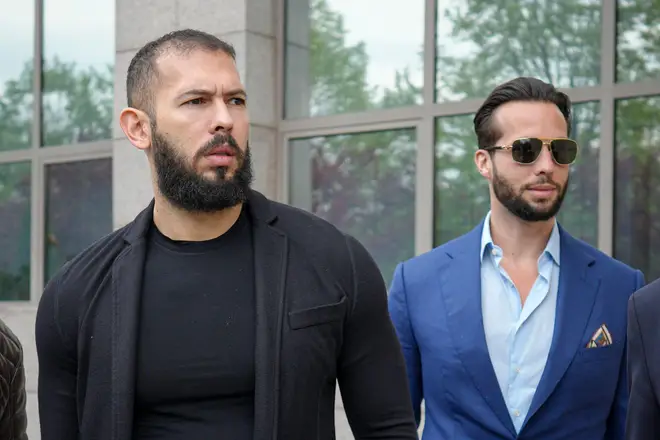 Controversial social media personality Andrew Tate has been charged with rape and human trafficking in Romania.
The influencer is also charged with forming an organised crime group to sexually exploit women.
Tate, who lives in Bucharest, has protested his innocence. He was arrested and held by Romanian police in December before being moved to house arrest earlier this year.
His brother Tristan, also a UK-US national, has been charged along with two other associates.
Read more: Teachers 'must not talk to pupils about Andrew Tate' after spate of 'shocking misogynistic incidents'
An indictment lodged with a court in Bucharest accuses the four of forming an organised criminal group in 2021.
It says that was done to commit human trafficking in Romania and countries including the UK and the US.
Seven alleged victims claim they were made false promises of love and marriage as they were sought out by the brothers.
Tate is accused of raping one of the alleged victims, while his brother is accused of instigating others to violence.
The trial is reportedly set to take several years.
A judge in Romania will review the case files before the trial begins.