Animal Rebellion plot to disrupt Grand National by glueing activists to racecourse to form 'human barrier' exposed
2 April 2023, 11:44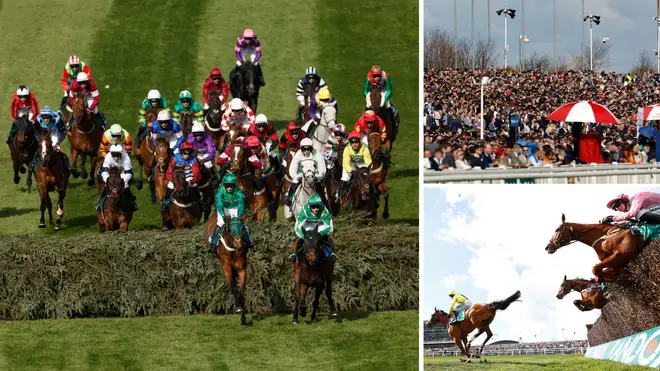 Activists from Animal Rebellion have planned to sabotage the Grand National by glueing themselves to the racecourse.
The vegan and animal rights campaigners plotted to use ladders and bolt cutters to get past security fences and then form a human barricade across the course.
The ringleaders of the plan wanted to "ruin" the event in Aintree, which is due to take place later this month.
A Mail on Sunday undercover investigation found they had already carried out reconnaissance of the racecourse, set up "safehouses" for campaigners to stay in before the race, and hired minibuses to get people to the site.
More than 100 people had agreed to take part in the plan, which was coordinated using the encrypted messenger app Signal.
The paper said it has handed evidence over to Merseyside Police.
The activists, who were secretly filmed in the Mail's sting, included a former financial journalist and a nurse.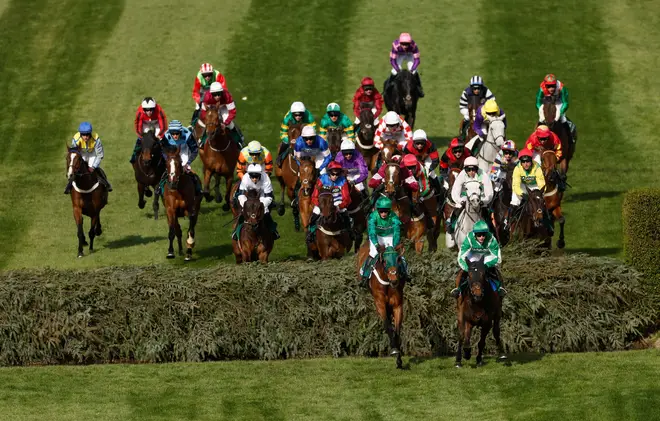 Activists who planned the stunt said it would "kick-start" more protests aimed at horse races, potentially including Royal Ascot in June.
One activist told a reporter that the plan amounted to being "our biggest spectacular one to date".
Animal Rebellion has been behind a number of protests aimed at food factories. It is an off-shoot of Extinction Rebellion.
Read more: Government negotiating with Taliban after 'danger tourist' and two other Brits held in Afghanistan
They held a training day involving 11 people - including an undercover reporter - at an office in Dalston, East London, to prepare last week.
One activist said: "Basically the kick-off action for this whole campaign is going to be at the Grand National. The biggest horse race in the world…
"We have 600 million people viewing this horse race worldwide, we've got £300 million of bets on the horse race and we're just going to ruin it."
They prepared the activists for how the crowd would react, playing noise of spectators booing as they asked them to close their eyes and link arms.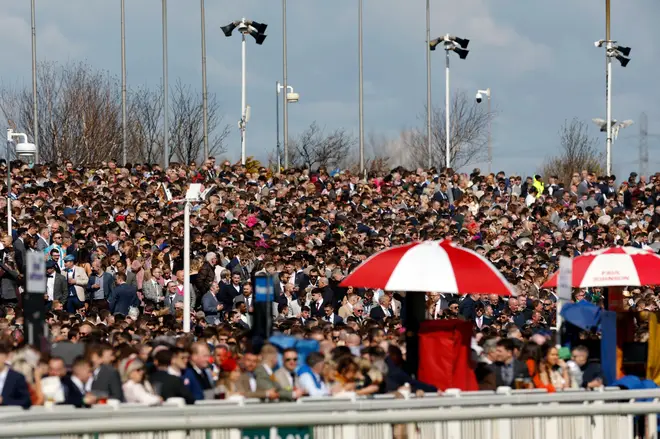 After taking the would-be demonstrators through how they would get into the racecourse, the activists explained they would glue themselves to the course and make a human barrier.
The activist adds: "You're all on to the track now and you start… gluing your hands to each other and walking towards the crowd and you can see 50,000 people screaming and shouting at you and they're getting quite mad and security [are] running towards you.
Read more: Officials face being forced to reveal how Prince Harry answered visa drugs question
"You keep walking and you feel fearless and powerful and then you sit down and you're all in line together. You feel so excited and proud to stand alongside individuals making history."
They would then stay in place until arrested or dragged away.
This plan had replaced a previous idea to dig up the turf overnight in a bid to disrupt the race.
Damian Green, who chairs the Commons Culture Select Committee, said: "Millions of people love the Grand National and love horses as well. I can't think of a worse way of advertising your campaign, if you claim to love horses."
Iain Dale slams The Grand National
Officers said: "Merseyside Police has a robust policing plan in place for Aintree, as it does for any major public event, to ensure the safety and wellbeing of everyone involved.
"We have been working with our partners, including The Jockey Club, for a number of months in the build up to this year's festival to ensure that any necessary plans and processes are in place to deal with any incidents that may arise and to prevent any significant or ongoing disruption to racegoers and local residents and businesses.
"We respect the right to peaceful protest and expression of views, but public order or criminal offences will not be tolerated and will be dealt with robustly."
In 1993, a Grand National race was declared void after repeated false starts triggered by protests. It was postponed for two days in 1997 after a bomb threat.
Last year, six activists ran onto the track at Epsom, and in 2021 activists chained themselves to the rail near to the winning post on the final day at Royal Ascot.