Police shoot terror suspect at Brussels cafe in manhunt for 'Isis' gunman who killed two Swedish football fans
17 October 2023, 07:32 | Updated: 17 October 2023, 10:14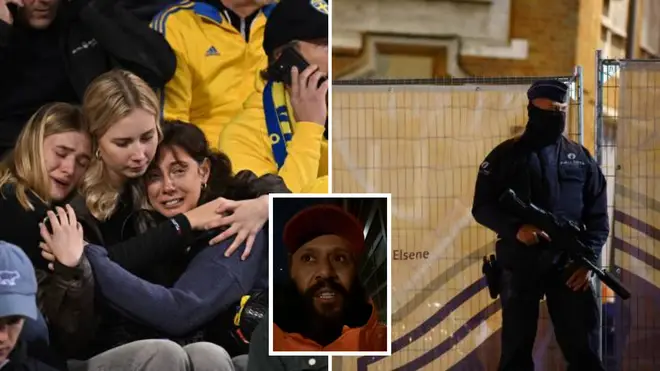 Belgian police have shot and killed a terror suspect in a cafe following a manhunt for a gunman who shot and killed two Swedish football fans on Monday evening.
The victims of the shooting, which took place at around 7pm local time (6pm UK time) were wearing Sweden football shirts ahead of a European Championship qualifier match against Belgium.
Another person was wounded in the shooting.
The suspect was identified as Abdesalem L, a 45-year-old originally from Tunisia.
The mayor of Brussels Phillippe Close said "it would appear that the suspect has been neutralised".
Federal prosecutors have confirmed the suspect was shot and killed by police.
The weapon found near the suspect in a cafe was the same one used in Monday's attack.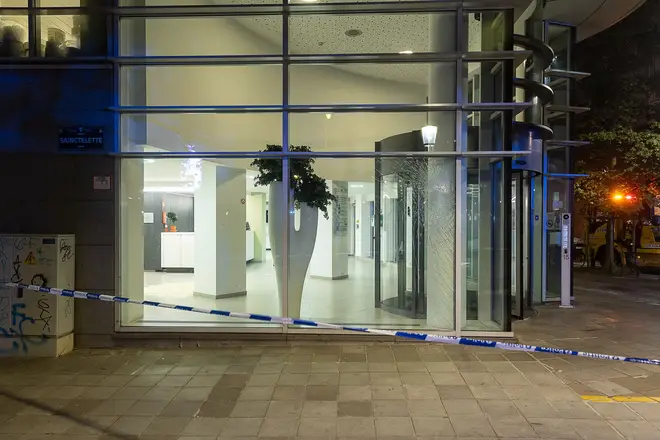 Belgian authorities have raised the terror alert to its highest level in the capital.
Authorities said on Monday that a man identifying himself as the shooter had claimed to be a member of ISIS.
But they said there was "no indication" the attack was linked to the Israel-Hamas conflict.
The football match was later abandoned, after Sweden's players decided not to come out for the second half.
Fans were kept inside the stadium for several hours before they were allowed to leave.
Read More: 'ISIS gunman' on the run after two football fans gunned down in streets of Belgium sparking huge manhunt
Read More: Belgium on highest terror alert as two people 'wearing Sweden football shirts' shot dead by 'ISIS gunman'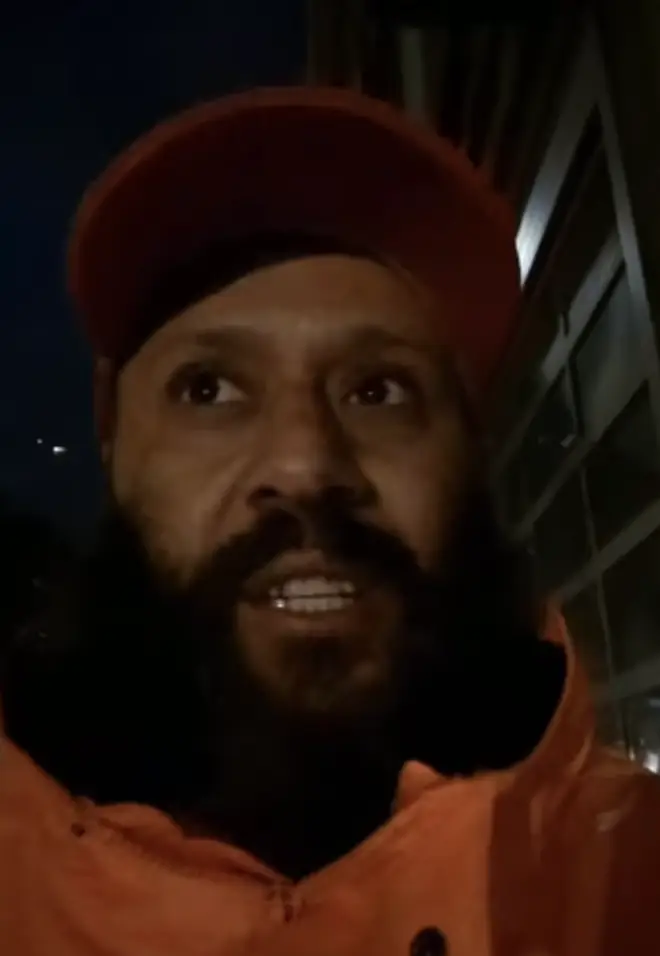 The Belgian National Crisis Centre said on its website: "Just after seven o'clock this evening, an armed shooting targeted three people at the intersection of Saincteclette and 9de Linielaan, in the center of Brussels.
"Two people died as a result. A third, a taxi driver, is said to be out of danger. The federal emergency phase has been declared this evening at 9:13 PM.
"During the evening there was a claim on social media. That message was recorded by a person who identifies himself as the attacker."He says he is inspired by the Islamic State. During the same message, the Swedish nationality of the victims was cited as a possible motive for the act.
"There is currently no indication that the attack is linked to the Israeli-Palestinian conflict. Based on these facts and the claim, urgent security measures have been taken to protect the Swedish supporters as best as possible."