Israel is not expelling Palestinians and does not want to govern Gaza, Benjamin Netanyahu adviser tells LBC
8 November 2023, 19:12 | Updated: 9 November 2023, 00:03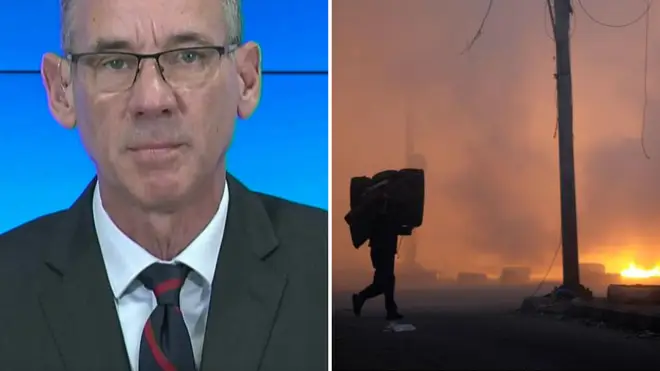 A top adviser to Benjamin Netanyahu has denied that Israel is aiming to permanently displace Palestinians from the Gaza Strip.
Mark Regev said that Palestinian ambassador Husam Zomlot's claim on LBC that Israel is aiming to drive the Palestinians out of Gaza entirely was "just not true".
"I don't know why he'd say such a thing or make such an allegation," Mr Regev told LBC's Andrew Marr.
More than 10,000 Palestinians have died since Israel launched its bombardment and invasion of Gaza, along with 2,300 missing in the rubble of destroyed buildings.
Israel is responding to the Hamas terror attack on October 7 when 1,400 people were killed and around 240 taken hostage.
Read more: Israel 'wants to expel Palestinians from Gaza in replay of 1948 Nakba', ambassador to UK claims
Read more: Sunak accepts 'disrespectful' and 'offensive' pro-Palestine march will go ahead on Armistice Day after meeting Met chief
Mark Regev, senior adviser to Israel PM Benjamin Netanyahu, speaks to Andrew Marr
The IDF has told Gazan civilians to move south, away from the northern area that is the focus of the fighting. Around 70% of the strip's 2.3 million people have fled their homes.
The UN said on Wednesday that both sides had committed war crimes during the month-long conflict.
Mr Regev said: "We've asked Palestinian civilians to move out of harm's way, and if they're in the northern Gaza Strip, where there is intense fighting, we've suggested and many of them have in fact heeded our advice, move to the south, so as not to get caught up in the crossfire between Israeli forces and the Hamas terrorists. But that's common sense - you don't want to be in a combat zone and get hurt."
Pressed by Andrew on the fact that some bombs have continued to fall on central and southern areas of the strip, despite Israel telling Gazans to move there, Mr Regev said: "It's true, Hamas has been firing rockets from its positions in the south, and we've been responding."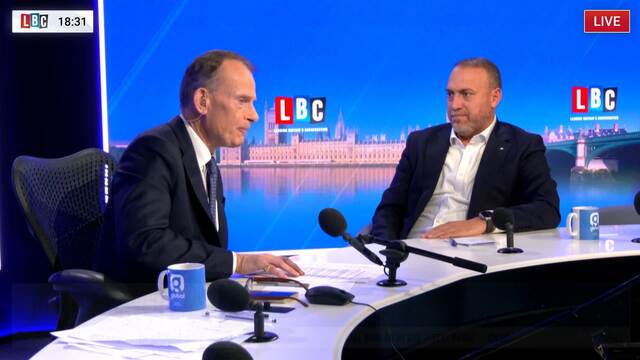 Palestinian Ambassador to the UK Husam Zumlot speaks to LBC's Andrew Marr
The former ambassador to the UK added that Israel had set up a "humanitarian safe zone" on the western side of the southern Gaza strip close to the Mediterranean, near the Rafah crossing with Egypt.
"The idea is for people to congregate there," he said. "The Jordanians and the Emiratis have already set up field hospitals there, the French have set up a hospital ship which can anchor just off the coast, and the idea is that they're close to the humanitarian support.
"This will be the safe area, and because it's not a built up area, an urban area where Hamas has built military infrastructure, there's really no need for fighting there, as far as we can see, and therefore it is a safer zone for people to be in."
Asked if Palestinians would be allowed back into the northern part of Gaza after the war, Mr Regev said "unequivocally".
He said: "All this is just ridiculous. Israel wants peace with Gaza. What has prevented us having a better relationship with Gaza is Hamas…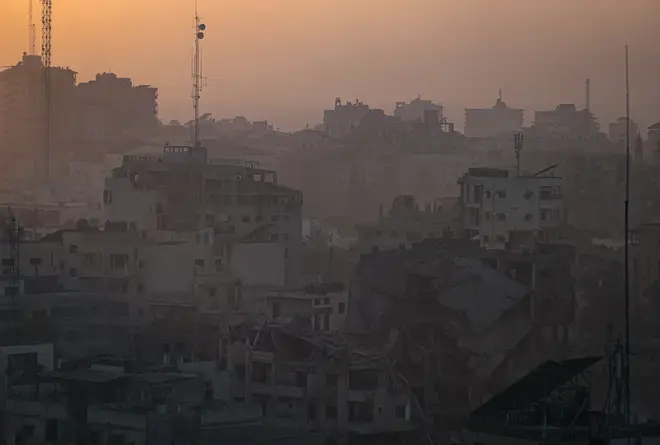 "In 2005 Israel pulled out of the Gaza Strip, we took down all the settlements, the settlers who didn't want to leave were forced by the rule of law, the police took them out.
"We redeployed behind the 1967 line, which the international community says is the international border, the recognised line.
"There's no reason for conflict between us and Gaza - it's unfortunately only because of Hamas which is as you know, a very extreme organisation which refuses to recognise the legitimacy of my country."
Benjamin Netanyahu said on Tuesday that Israel would have "overall security responsibility" in Gaza for an indefinite period after its war with Hamas, prompting concerns that they would seek to reoccupy the territory.
Mr Regev said: "We make a distinction between a security envelope, a security presence, and between governing Gaza.
"We have no desire to reoccupy the Gaza Strip. We have no desire to govern the people of Gaza…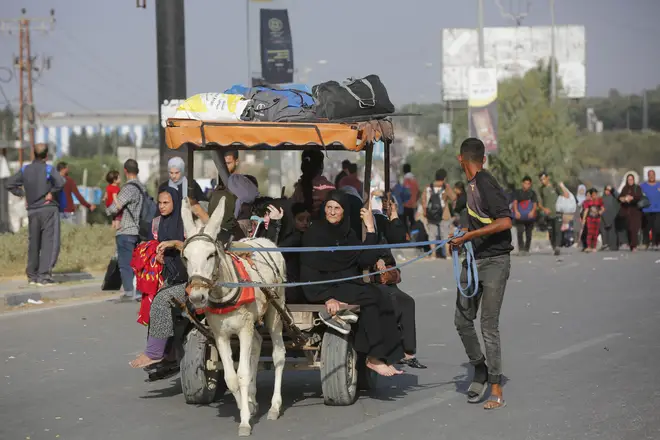 "From our point of view, Gazans should rule themselves.
"But we can't ignore the security concerns. And when this is over, and we will have defeated Hamas, it's very important that we don't allow a resurgent terrorist organisation to come in its place. That was a mistake we made in the past. We paid for that mistake on October 7 with the massacre of our people.
"We have to have our eyes on the ball and prevent a resurgent terrorist movement ever from taking over the Gaza Strip again."