Boris Johnson says all 'relevant messages' have been passed to Cabinet office and will go to Covid inquiry
21 July 2023, 15:30 | Updated: 21 July 2023, 15:52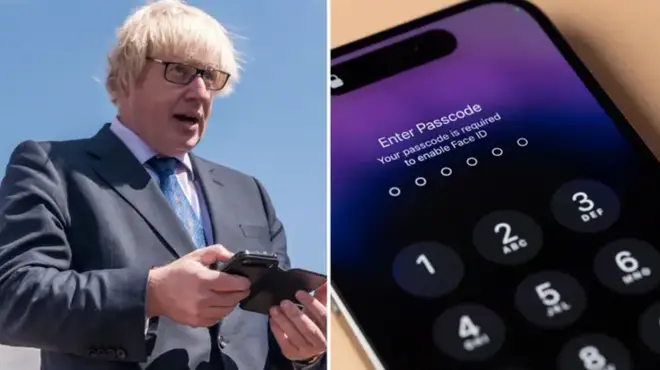 Boris Johnson has said all 'relevant messages' have been passed to Cabinet office from his old iPhone, who will now conduct a security check before they are passed to the Covid inquiry.
There had been concerns the messages would not be made available for the Covid inquiry after Mr Johnson forgot his password.
The apparent breakthrough announced on Friday came after he was told to stop using the device over security concerns after it emerged his number had been online for years.
A spokesperson for the former prime minister said: "Boris Johnson is pleased that technical experts have now successfully recovered all relevant messages from the device. As repeatedly stated, he will now delivered this material in unreacted form to the inquiry.
"The Inquiry process requires that a formal security check of this material is now made by the Cabinet Office. The timing of any further progress on delivery to the Inquiry is therefore under the Cabinet Office's control.
"It was always the case that Boris Johns would pass this material to the Inquiry and do everything possible to help it to be recovered.
"A careful process approved by the Inquiry has been followed to ensure that this was successful."
Read More: Tories maintain hold on Boris Johnson's former Uxbridge seat in by-election blow to Labour's Keir Starmer
Read More: Boris Johnson's friend says 'government has its own PIN' for ex-PM's iPhone amid claims he forgot his password
Mr Johnson was advised to stop using the phone and not access it again on security grounds while serving as prime minister in May 2021.
It had emerged his number had been freely available online for 15 years.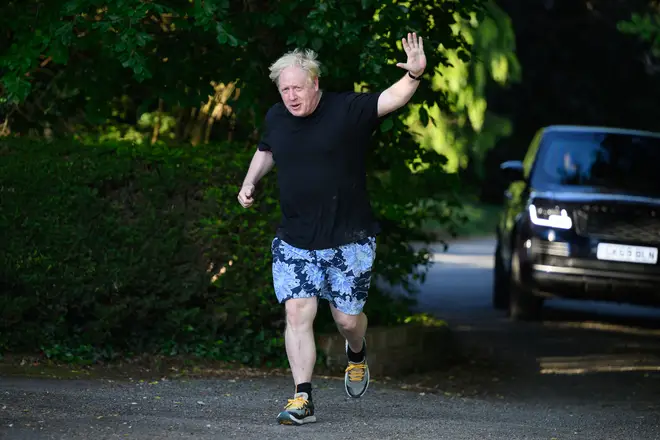 The device he used during crucial periods of the coronavirus pandemic should contain messages relating to the ordering of three lockdowns in 2020.
An ally of Mr Johnson had conceded he did not have "100% confidence" he remembered the Pin, but the Government found a version.
Furnishing the UK Covid-19 inquiry with the messages would be the latest development into the official investigation's attempts to get to the bottom of the handling of the pandemic.
Ministers had battled to prevent the wholesale handing over of his notebooks, WhatsApp messages and diaries.
But the inquiry took the case to the High Court - and the Government lost.