Boris and Carrie Johnson announce birth of third child - a boy named Frank Alfred Odysseus Johnson
11 July 2023, 13:32 | Updated: 11 July 2023, 14:18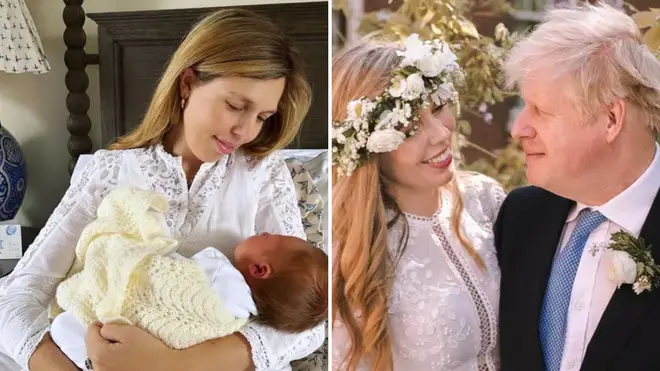 Carrie Johnson has announced the birth of her third child with former prime minister Boris Johnson.
The tot was born on 5 July at 9.15am and has been named Frank Alfred Odysseus Johnson by the couple.
Carrie, 35, announced the birth in a touching post on Instagram to mark a week since her son was born.
In the post, the jubilant mother wrote: "Welcome to the world Frank Alfred Odysseus Johnson born 5th July at 9.15am."
Joking about her husband's well-reported love of Classics, Carrie added: "(Can you guess which name my husband chose?! 😂)".
Read More: Boris Johnson fails to hand over mobile containing Covid WhatsApp messages as inquiry's deadline passes
Read More: Boris Johnson allies Dorries and Rees-Mogg accused of 'disturbing' campaign to 'undermine' Partygate probe
The former political advisor added: "Am loving every minute of the sleepy baby bubble. Seeing my older two embrace their new brother with such joy and excitement has been the most wonderful thing to see. We are all very smitten.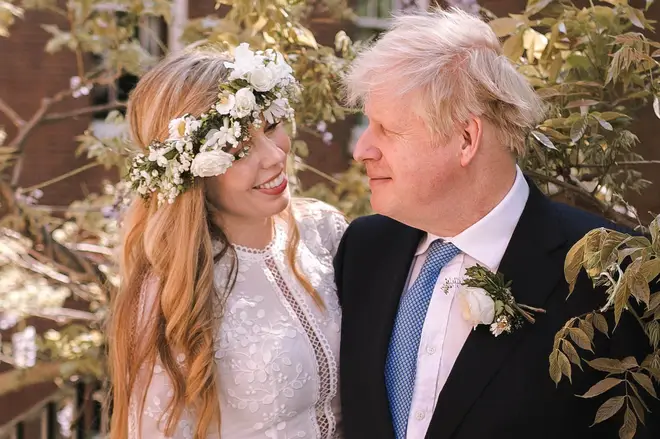 "Thank you so much to the incredible NHS maternity team at UCLH. They really are the most amazing, caring people. I feel such immense gratitude. 💚
"Now, can anyone recommend any good series/box sets to binge while breastfeeding?
Signing off, Ms Johnson declared: "Time for a drink🍹."
The couple have previously welcome a son, Wilfred, 3, and daughter, Romy, 1, as well as marrying in May 2021.
Ms Johnson said she had felt "pretty exhausted" for the past eight months but "we can't wait to meet this little one", when she announced her pregnancy just weeks ago.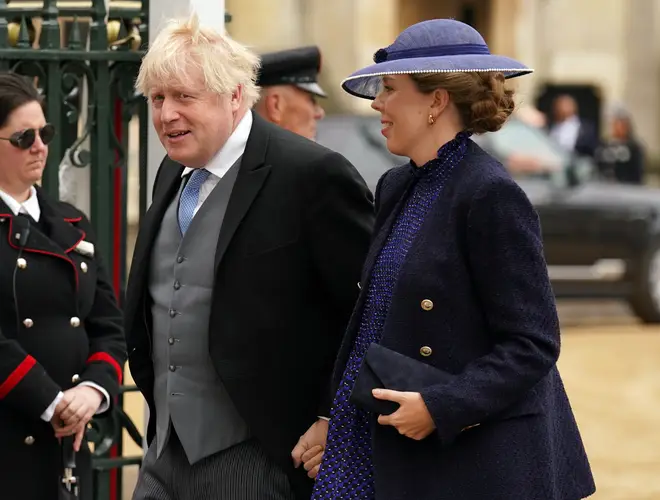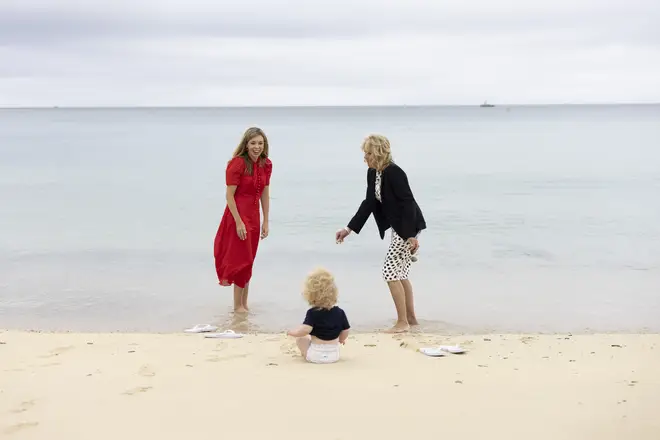 "New team member arriving in just a few weeks," she said.
"I've felt pretty exhausted for much of the last 8 months but we can't wait to meet this little one."
"Wilf is v excited about being a big brother again and has been chattering about it nonstop.
"Don't think Romy has a clue what's coming…She soon will!"
The Johnsons' last public appearance was at the King's Coronation in Westminster Abbey, where they arrived hand-in-hand.
Frank is former MP Boris Johnson's eighth child - with four coming from a previous marriage to journalist Marina Wheeler.
He also fathered his fifth child, Stephanie Macintyre, with art consultant Helen Macintyre.
Boris's first child with Carrie was three-year-old Wilfred, who sports a full head of messy blonde hair not unlike his father's. He was named for Mr Johnson's grandfather
Their daughter Romy was also named for family - named after Mrs Johnson's aunt Rosemary/
The Johnsons revealed previously that Romy was a so-called "rainbow baby" - in that she was born after the couple had suffered a miscarriage in an earlier pregnancy.
To mark this, the Johnsons gave Romy the middle name 'Iris', which is Greek for rainbow.