Boris Johnson's pool plans for £3.8m Manor House threatened by newts after ex-PM's past fury over the amphibians
1 August 2023, 14:58 | Updated: 1 August 2023, 15:05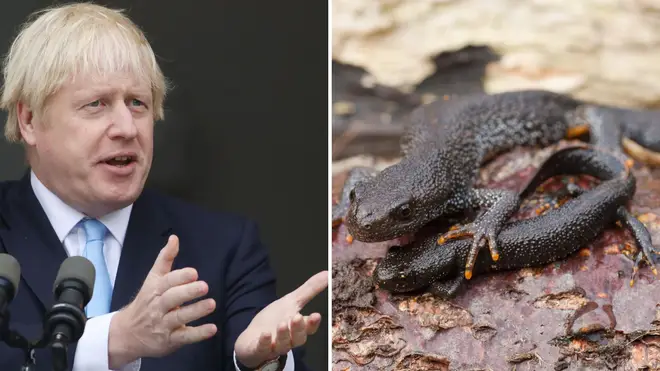 Boris Johnson's plans to build an outdoor swimming pool at his £3.8m country Manor House could be under threat - from local newts.
The former prime minister has faced opposition to his plans to build an outdoor pool in his Oxfordshire Manor House after a challenge from the local council's countryside officer.
Boris Johnson sought planning permission last month from South Oxfordshire District council to put in an 11m x 4m swimming pool in the multi-million pound home.
He bought the home in May, where he lives with wife Carrie and their three children.
But the local council's countryside officer officially lodged his opposition to the plans over concerns about how they may threaten local great crested newts.
"There are known populations of great crested newts (GCN)… in the east of the village," Edward Church said.
"Mapping shows that there is a pond onsite and a moat immediately adjacent to the southern boundary, both well within 250 metres of the position of the proposed pool.
"Based on the information available to me currently, I am of the opinion that there is a reasonable likelihood that GCN are present and could be impacted by the proposed development" as the pool plans fall within "the red zone of highest risk" for the newts, according to The Telegraph.
Mr Church suggested the plans would require a protected species survey if the former PM wants the application to go through.
Read more: Boris Johnson's controversial new baroness Charlotte Owen, 30, joins the House of Lords as youngest peer
Read more: Boris Johnson says all 'relevant messages' have been passed to Cabinet office and will go to Covid inquiry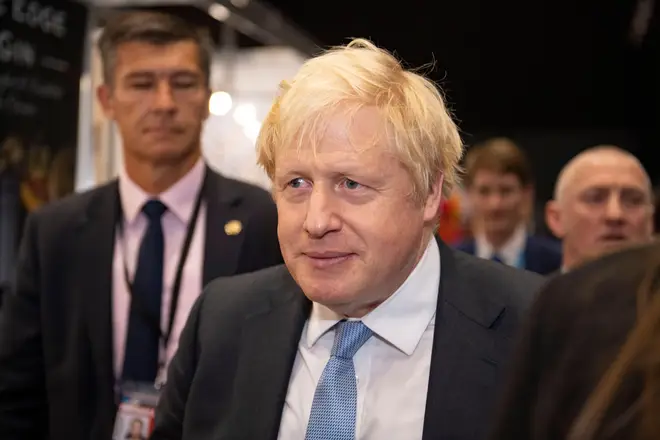 Great crested newts are protected by the law, which means the ex-PM would either have to offer alternative habitats for the amphibians on his five-acre property or move them to another site, if they're found in the vicinity of the pool.
Under law, it is illegal to "damage or destroy a breeding or resting place" of great crested newts and their eggs or to "capture, kill, disturb or injure deliberately".
It comes after Mr Johnson has faced additional warnings from the local County Archaeological Services, which said he should be made to monitor any significant archaeological finds in the event he's granted planning permission as his property is on a site of "considerable archaeological interest".
Mr Johnson is expected to find out the outcome of his application by mid-August, as the plans are currently under consultation.
Previously the former PM aired his frustration with "newt-counting delays" as he claimed they are "a massive drag on the prosperity of this country" during a 2020 speech on job creation.