Boris Johnson's wife Carrie was 'real person in charge' during pandemic, top civil servant says
13 October 2023, 19:12 | Updated: 14 October 2023, 00:34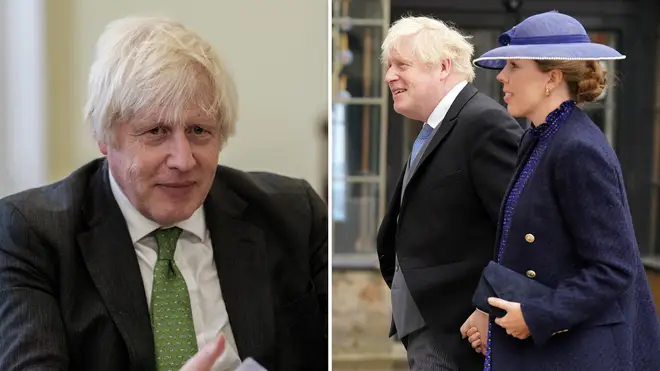 Boris Johnson's wife Carrie was the 'real person in charge' during the pandemic, the Cabinet Secretary Simon Case said in WhatsApp exchanges disclosed at the Covid inquiry.
Mr Case, who was made cabinet secretary in September 2020, said the government looked like a "terrible, tragic joke" in its handling of the Covid pandemic.
The WhatsApp messages were revealed as part of the ongoing Covid-19 inquiry, as Mr Case said on October 14, 2020: "Am not sure I can cope with today."
He went on: "Might just go home. Matt [Hanock] just called, having spoken to PM.
"According to Matt (so aim off, obvs), PM has asked Matt to work up regional circuit breakers for the North (as per Northern Ireland) today - and to bring recommendations. I am going to scream…"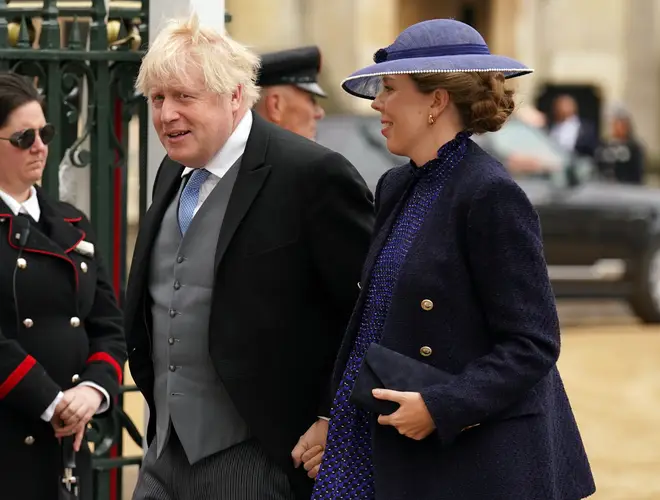 Mr Johnson's director of communications at the time, Lee Cain, replied: "Wtf are we talking about."
Mr Case then said they would talk about "whatever Carrie cares about".
Read More: Boris Johnson 'misled' the country over Brexit, declares this adamant Nick Ferrari caller
Read More: Good 'newt-s' for Boris Johnson as council allows former PM to build pool on Oxfordshire property
"I was always told that Dom [Dominic Cumming] was the secret PM. How wrong they are. I look forward to telling select cttee tomorrow - 'oh, f*** no, don't worry about Dom, the real person in charge is Carrie'," he went on.
Both Mr Cain and Dominic Cummings, Mr Johnson's former adviser, agreed with Mr Case's sentiment.
The messages were sent as the government prepared to reintroduce Covid restrictions in Autumn 2020.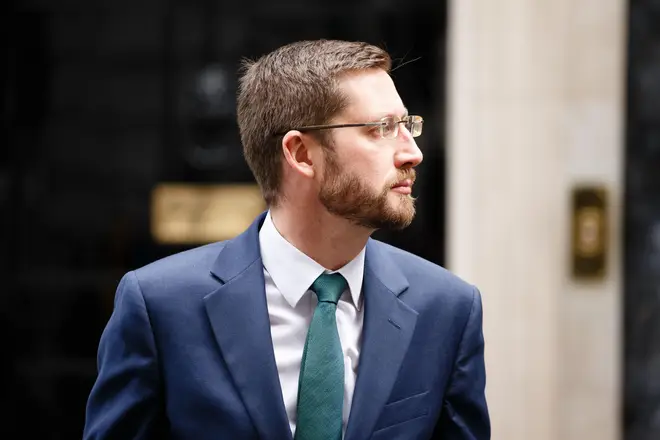 It comes after the Metropolitan Police said it had made 24 referrals for fixed penalty notices in connection with Covid breaches at a pandemic-era party in Tory headquarters.
The force said it has now concluded its investigation into the December 14 2020 Christmas event at Conservative Campaign Headquarters and would be asking the Acro Criminal Records Office to issue fines in connection with the gathering.
The Met added that a second investigation into a gathering in Parliament on December 8 2020 continues.
The December 8 gathering, said to have been arranged by Commons Deputy Speaker Dame Eleanor Laing, was cited by Mr Johnson in a scathing statement accusing Sir Bernard Jenkin of "monstrous hypocrisy" for allegedly attending the event before sitting on the cross-party panel which found the former prime minister had lied to MPs with his partygate denials.