British holidaymakers face Easter travel chaos with mass flight cancellations amid strikes at Heathrow and in France
30 March 2023, 05:39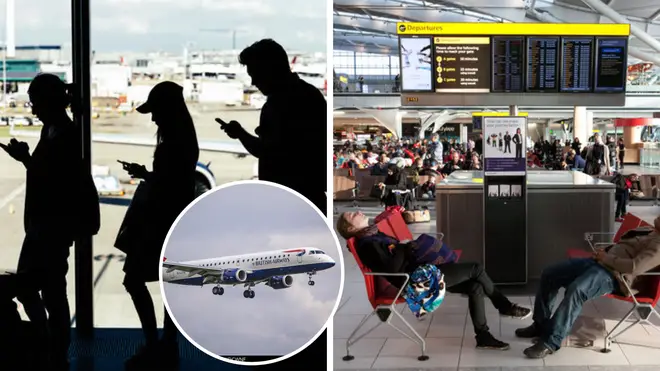 British tourists are braced for a "very difficult" time next month as planned strikes by French air traffic controllers and Heathrow staff mean hundreds of flights are set to be cancelled.
Ryanair cancelled 60 flights on Wednesday and is set to ground another 60 on Thursday amid the French strikes, with 230 journeys already scrapped last month.
Airline boss Ryan O'Leary said it was a "disgrace" that strikes in France, a third country, were disrupting traffic between the UK and Spain.
Mr O'Leary said: 'It is difficult to explain to passengers in the UK, Ireland and Spain that their flights are cancelled because of a few air traffic controllers in France walking out, even though their flight is not landing in France." Meanwhile Easyjet CEO Johan Lundgren labelled strikes "a huge challenge".
Air traffic controllers can retire aged 57 in France and are exempt from the pension age rise proposed by Emmanuel Macron from 62 to 64. But the controllers are still striking - in solidarity with workers who are affected.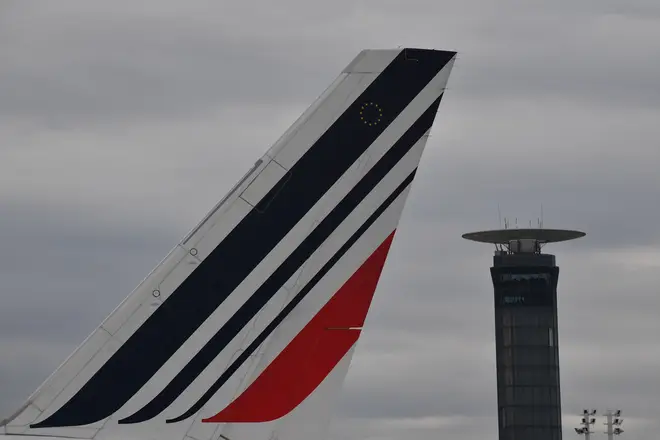 Tensions have been growing between air traffic controllers and airlines, with airlines still having to pay compensation to passengers if their flights are long delayed or cancelled, but unable to recover money from air traffic authorities if the airspace is blocked.
Elsewhere some 1,400 Heathrow workers who are members of the Unite union are set to walk out this week in a pay dispute, with no plans to come back until Easter Sunday (April 9), despite a 10% pay rise offer.
Heathrow will reportedly bring in an extra 1,000 staff and everyone in management to work over Easter in an effort to minimise travel chaos.
Tourists face particular disruption if flying from Terminal 5, although the airport said delays would be well-managed.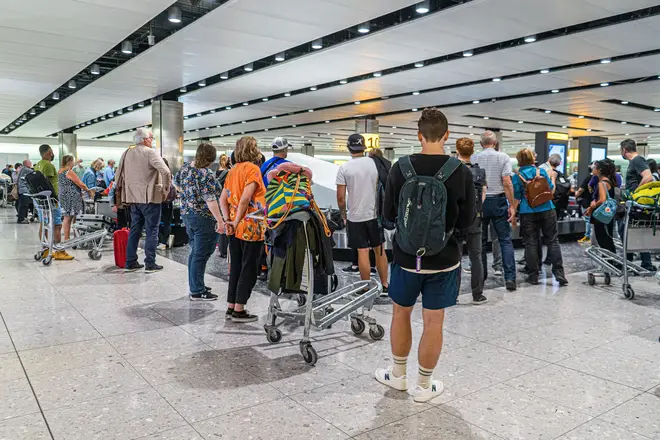 British Airways, which flies from Terminal 5, has cancelled 16 short-haul flights per day over the strike period - a total of over 300 flights - in an effort to cut passenger numbers and reduce delays.
It comes after passport office workers also threatened summer holidays by voting to go on strike for five weeks over the Easter period, one of the most popular times for people to renew their documents.
A Heathrow spokesman said: 'We will not let these unnecessary strikes impact the hard-earned holidays of our passengers.
"Our contingency plans will keep the airport operating as normal throughout.'We are deploying 1,000 additional colleagues and the entire management team, who will be in the terminals providing assistance to passengers over the busy Easter getaway.
"As at any busy time, it may take a little longer than usual to get through security, but this will be well-managed and kept flowing.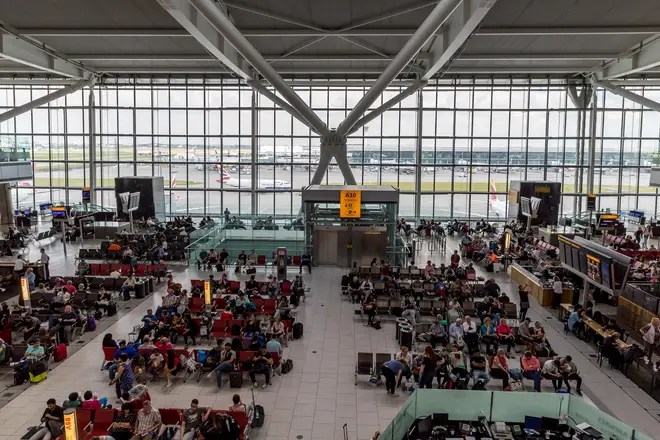 Read more: 'Summer of discontent': Brits' holiday fears as more than a million passports at risk due to month-long strikes
Read more: More than 133,000 UK public servants to walk out in all-out strike on 28 April
"Passengers can help us ensure they get the best start to their journeys by checking their flight status with their airline before travelling to the airport, arriving at Heathrow no earlier than two hours before short-haul flights and three hours before long-haul flights, and by being ready for security with their compliant liquids and electronics out of their hand luggage."
A BA spokesperson said: "Following Heathrow's requirement for us to reduce the number of passengers travelling during the period of its employees' proposed strike action, we've regrettably had to make a small number of adjustments to our schedule. Our teams are continuing to work closely with Heathrow to ensure that our customers' journeys run smoothly."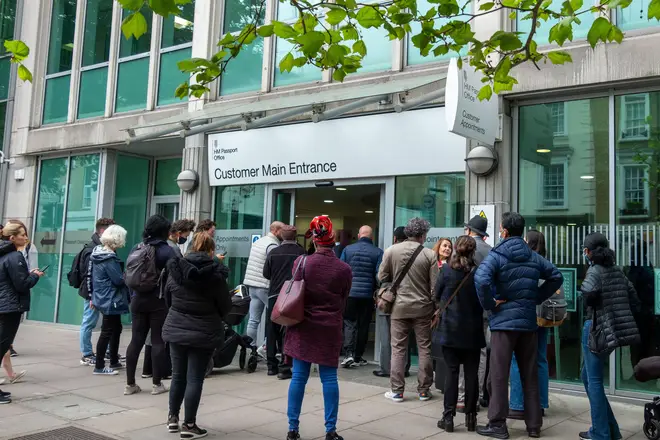 Unite general secretary Sharon Graham said previously: "Workers at Heathrow Airport are on poverty wages while the chief executive and senior managers enjoy huge salaries. 'It is the airport's workers who are fundamental to its success and they deserve a fair pay increase.
"Our members are simply unable to make ends meet due to the low wages paid by Heathrow. They are being forced to take strike action due to need not greed.
"Unite has a laser-like focus on prioritising the jobs, pay and conditions of its members and HAL needs to be in no doubt that the workers at the airport will receive the union's unstinting support."
'