British troops form guard of honour in emotional farewell to UK-trained Ukrainian soldiers heading to frontline
11 April 2023, 19:57 | Updated: 11 April 2023, 19:58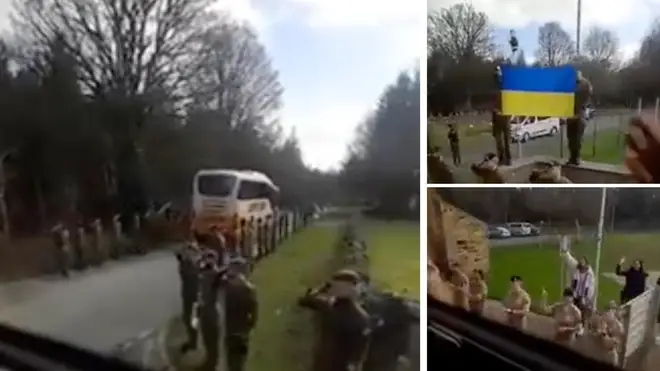 A video has emerged online showing British troops stood in a guard of honour for UK-trained Ukrainian soldiers as they departed for the frontline.
Soldiers from the Ukraine are being trained by British and international partner forces in Britain, allowing reinforcements to be prepared for combat away from the threat of Russian attacks.
In a mission known as Operation Interflex, recruits are given basic military training using British Army expertise.
The video was filmed from inside a convoy of coaches, and captured the moving site of army personnel standing by the roadside saluting their colleagues, with one seen holding a Ukrainian flag aloft.
In February, the UK hit its pledged target of training 10,000 Ukrainian troops in six months.
Read more: 'Claps don't pay the bills': Striking junior doctors march on Downing Street as No10 refuses to back down on pay demands
Read more: UK set to become worst performing G7 economy this year as IMF says world economy entering 'perilous phase'
20,000 more troops are expected to be trained this year.
Among them are people who have previously served in the Ukrainian army and others with no military experience whatsoever.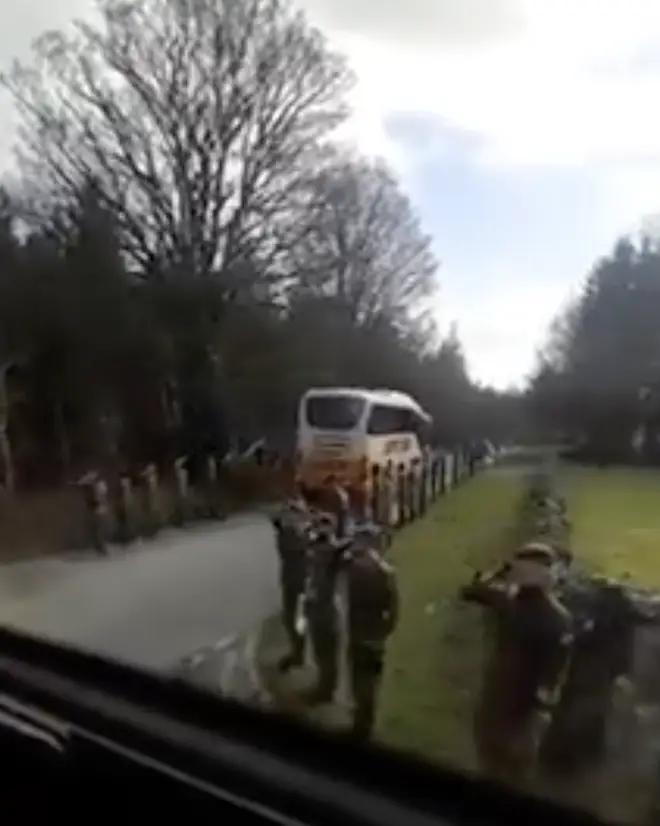 Corporal Carter, from the UK's training team, told Forces News in February: "When they turn up, they don't know anything, really, to do with the army.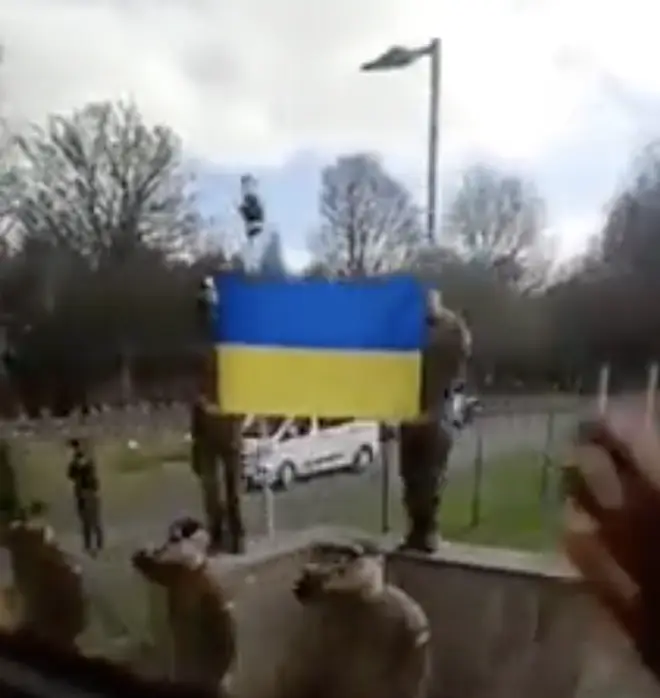 "They haven't had any training or any experience prior – a lot of mine were taxi drivers and delivery drivers – to where they are now, where they're pretty much fully-fledged infantry soldiers, they've picked it up really, really quickly."