UK set to become worst performing G7 economy this year as IMF says world economy entering 'perilous phase'
11 April 2023, 15:19 | Updated: 11 April 2023, 15:25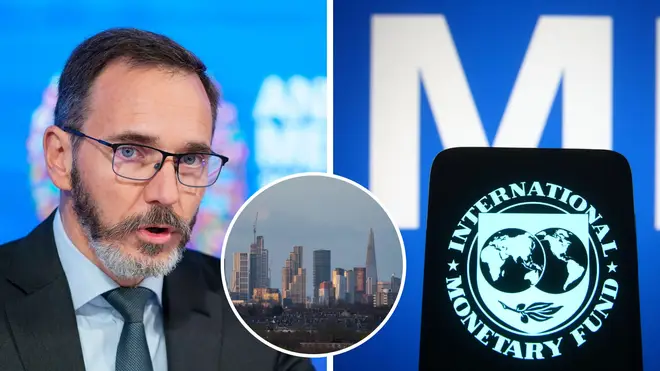 The International Monetary Fund (IMF) has today announced the UK looks set to be the worst performing advanced economy in the G7 this year, as it warned the world economy was entering a 'perilous phase'.
The IMF which monitors the international monetary system, is holding its Spring meetings in Washington this week and made the announcement in light of the latest results.
Now, forecasts show the world economic output is set to be at its weakest level since the publishing of forecasts began back in 1990.
The IMF's chief economist, Pierre-Olivier Gourinchas, added that results show inflation has had a bigger impact on world economies than first expected.
According to the figures, UK GDP is set to shrink by 0.3% in 2023 - worse than any other G7 country.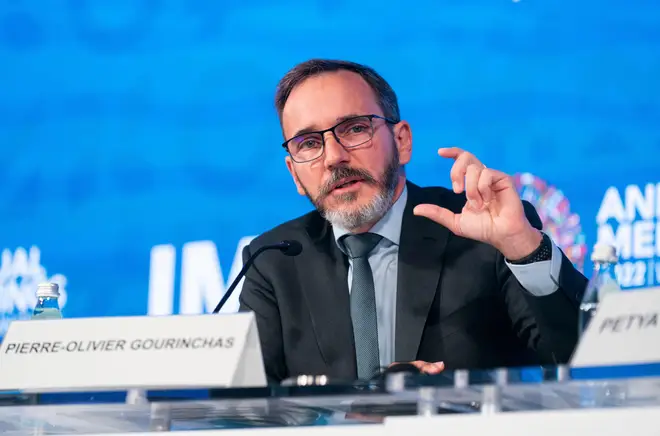 The revised forecast in an improvement on the Fund's initial predictions three months ago, which suggested the UK was heading for a 0.6% contraction of the economy this year.
The figures are contrasted by those of the US, with forecast showing the country's economy looks set to grow by 1.6% this year, and 1.1% in 2024.
Mr Gourinchas said: "We are… entering a perilous phase during which economic growth remains low by historical standards and financial risks have risen, yet inflation has not yet decisively turned the corner."
Read more: CBI boss Tony Danker sacked following misconduct claims
Read more: Judge asks jury if it's fine to call them 'ladies and gentlemen' and says he understands some view that as old-fashioned
"Below the surface, turbulence is building, and the situation is quite fragile, as the recent bout of banking instability reminded us.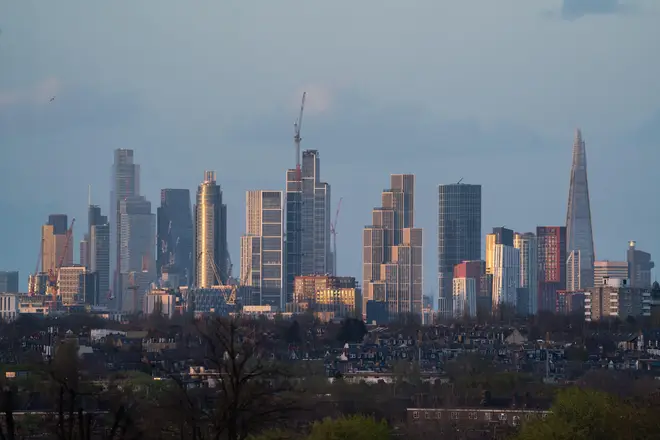 "Inflation is much stickier than anticipated even a few months ago. While global inflation has declined, that reflects mostly the sharp reversal in energy and food prices.
"But core inflation, excluding the volatile energy and food components, has not yet peaked in many countries."
IMF has also cut its forecast for global economic growth by 0.1 percentage points both this year and next, with the revised forecast reduced to 2.8% and 3% respectively.
The news follows the collapse of US-based Silicon Valley Bank and Credit Suisse in Europe, with volatile economic markets likely to cause further financial turbulence in the coming months.