As it happened: Rishi unveils £150bn spending but warns of 'challenging months ahead'
27 October 2021, 08:33 | Updated: 28 October 2021, 05:12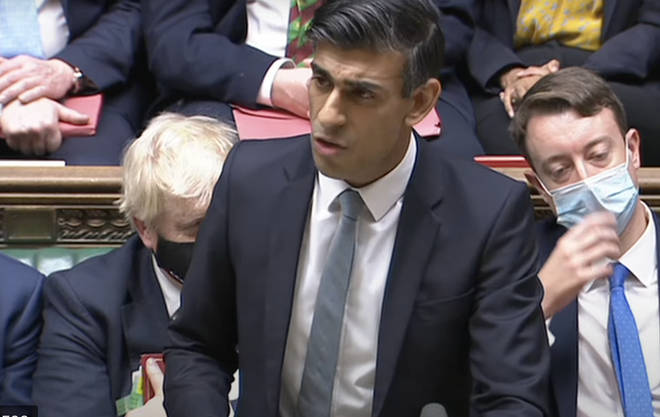 The Chancellor is announcing his Autumn 2021 Budget in a statement to MPs where he warned of "challenging months ahead," focusing on economic recovery post Covid-19.
Ahead of his speech, Chancellor Rishi Sunak warned "we have challenging months ahead."
Sir Keir Starmer is not present in the chamber today as he has tested positive for Covid-19.
The Chancellor announced:
The 'post-Covid' Budget will pave the way for the "Prime Minister's economy of higher wages, higher skills, and rising productivity".
OBR scales down its assumption of the scarring effect of Covid-19 on the economy from 3% to 2%
OBR downgrades unemployment forecast from 12% down to 5.2%
The minimum wage will increase to to £9.50 an hour next year, up from the current £8.91.
The Universal Credit taper rate will be cut by 8% from no later than December 1, bringing it down from 63% to 55%.
Alcohol duty is being "radically" simplified by introducing a system designed around the principle of "the stronger the drink, the higher the rate".
A "draught relief" will apply a lower rate of duty on draught beer and cider, bringing the price of a pint down by 3p.
A planned rise in fuel duty will be cancelled because of pump prices being at their highest level in eight years.
LBC will bring you live coverage of Rishi Sunak's Budget Review on Wednesday from 12:30 - you can watch it live on the Global Player or listen live on LBC.
Follow build-up and the announcements live in our blog below
Happening Now