King Charles wishes North Korea well as Kim Jong-un travels to meet Putin for arms deal
11 September 2023, 16:41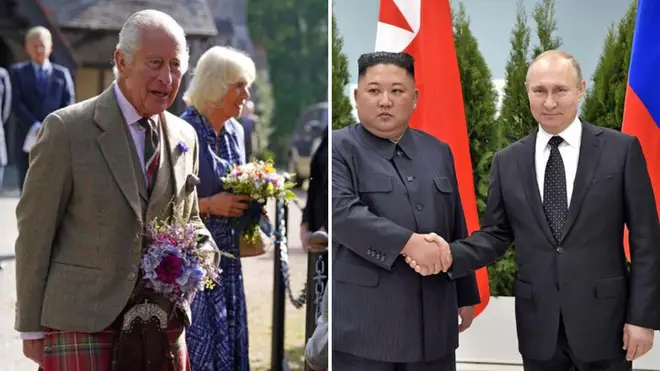 King Charles has sent Kim Jong-un his "best wishes" as the North Korean dictator travels to Russia for an arms deal that could affect the war in Ukraine.
Kim has set off on the hundreds of miles-long journey north to Russia's Far East city of Vladivostok on an armoured train.
The North Korean dictator could offer Russia North Korean artillery and other ammunition to refill draining reserves.
Putin could give Kim energy and food aid and advanced weapons technologies, including equipment related to intercontinental ballistic missiles, nuclear-capable ballistic missile submarines and military reconnaissance satellites.
The UK has had diplomatic relations with North Korea since 2000.
Charles' message, congratulating the pariah state on its 75th anniversary, was following in the tradition set by Queen Elizabeth II, who sent several such messages to North Korea during her reign.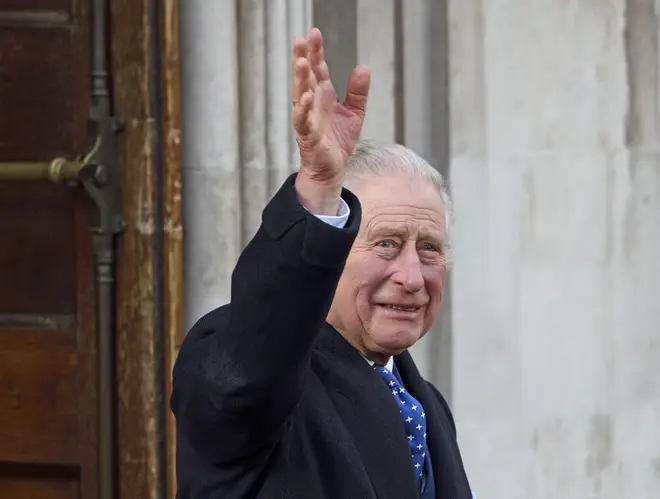 Charles said: "As the people of the Democratic People's Republic of Korea celebrate their national day, I send my good wishes for the future," the Times reported.
Read more: Putin and Kim Jong Un 'exchange letters' as Russia 'turns to North Korea for munitions'
Read more: The saga of Private Travis King who ran into North Korea is another foreign policy headache for Biden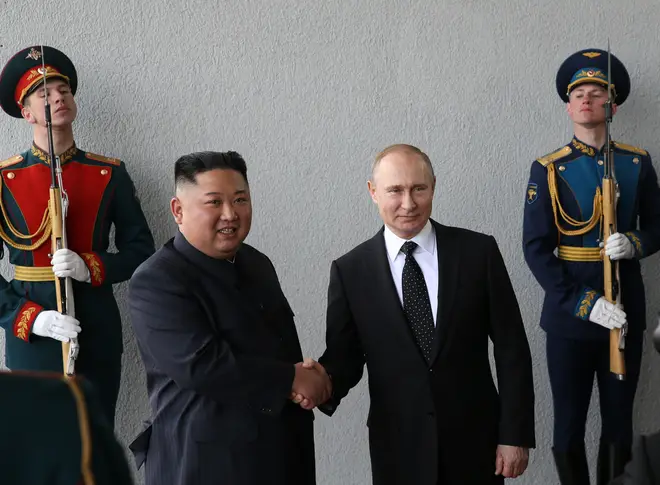 Amid deepening nuclear tensions with Washington, Seoul and Tokyo, Mr Kim has been trying to boost the visibility of his partnerships with Moscow and Beijing as he seeks to break out of diplomatic isolation and have Pyongyang be a part of a united front against the United States.
Russia has also likely suggested that North Korea take part in three-way naval exercises with China, according to a legislator who attended a closed-door briefing with the director of South Korea's top spy agency.
The briefing came days after Russia's ambassador to North Korea, Alexander Matsegora, told Russian media that including North Korea in joint military drills between Russia and China "seems appropriate".
Mr Matsegora added that this was his own point of view and that he was not aware of any preparations, according to Russia's Tass news agency.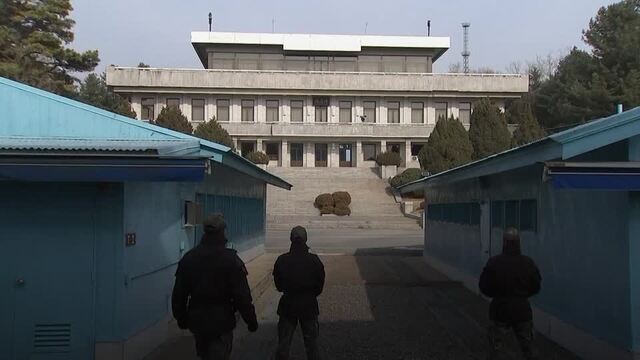 North Korea says US soldier was disillusioned at American society
According to legislator Yoo Sang-bum, when South Korean National Intelligence Service director Kim Kyou-hyun was asked about the possibility of such drills, he said Russian defence minister Sergei Shoigu likely proposed holding trilateral naval exercises with North Korea and China while meeting North Korean leader Kim Jong Un in July.
Mr Kim invited Mr Shoigu to a major military parade in Pyongyang in July while vowing to expand military cooperation with Moscow, which US officials say could involve North Korean supplies of artillery and other ammunition as Mr Putin reaches out to other countries for support in his war against Ukraine.
Diplomacy between Pyongyang and Washington has stalled since 2019 over disagreements over the crippling US-led sanctions against North Korea and the North's faltered steps to wind down its nuclear weapons and missiles programme.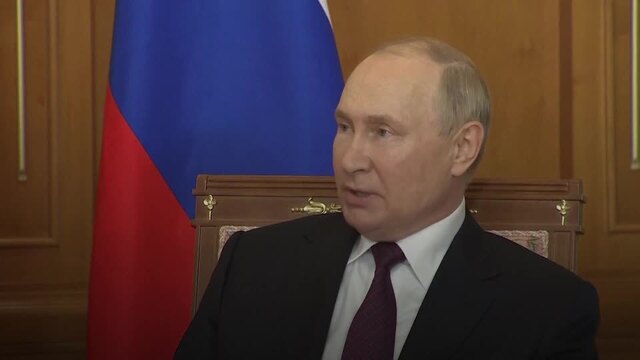 Talks under way between Putin and Erdogan to revive Ukraine grain export deal
In the briefing, the service director Kim Kyou-hyun also said that North Korea's recent testing activities suggest its warplanes were highly reliant on its tactical nuclear systems as its aims to achieve swift victory over the South if war breaks out, as its otherwise ill-equipped military would struggle to handle a prolonged war, according to Mr Yoo.
Mr Kim has used the international focus on Russia's war on Ukraine to dial up his weapons demonstrations, which have included more than 100 missile launches since the start of 2022.
The North Korean leader's testing spree has been punctuated by verbal threats of pre-emptive nuclear attacks against South Korea and other rivals if the North perceives its leadership as under threat.