Children 'having all 20 baby teeth surgically removed' amid dental crisis
17 November 2023, 08:41 | Updated: 17 November 2023, 08:57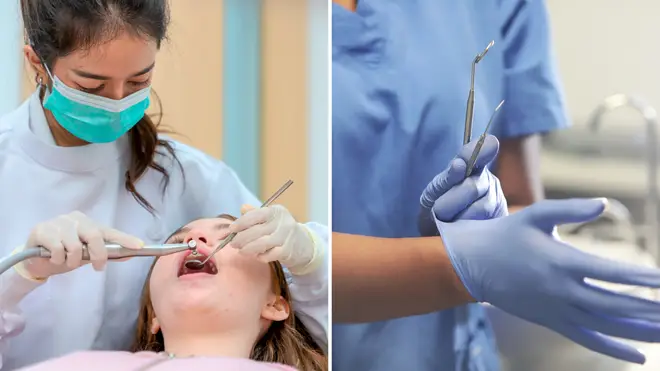 The crisis in NHS dental services has resulted in children developing such severe oral health issues that some are requiring all twenty of their baby teeth to be surgically extracted, LBC has been told.
This is resulting in children having to completely change their diets, moving off solid foods and relying solely on liquids such as soups and smoothies, a development which the Shadow Health Secretary says indicates the "shocking state" of NHS dentistry.
In an interview with LBC, the chairman of the British Dental Association (BDA), Dr Eddie Crouch, described "the absolute nightmare" of having to treat children presenting with the most serious cases of tooth decay, which is now the leading cause of six-to-ten year-olds being taken to hospital: "The worst time to see a child is when they're presenting to you in pain, having had many nights of lost sleep. They're anxious, they're frightened, they're upset [and] they may have an infection in their mouth
"If children cannot get access to see a dentist early, and the dentist can't prevent these problems, then when they eventually do get seen in other areas of the health service - their GP, A&E or other areas under stress - these children are presenting with problems that can't be sorted by a high street dentist.
"They will then need to go into a hospital and have a really awful and dangerous procedure - [including the] use of general anaesthetic.
Read more: Wes Streeting invites the government to steal Labour's policy to solve 'Dickensian' NHS dentist crisis
"I've seen children that have lost all their baby teeth in one incident, going into hospital and having them all removed."
Asked whether this would require children have to radically alter their diets, Dr Crouch said: "A very, very small child would not tolerate a denture, so their diet will be completely affected as they won't be able to chew anything… and they will probably end up needing more severe orthodontic treatment because of the crowding problem which develops from not having the baby teeth."
Dental services across the country are facing significant waiting lists, with areas such as Cornwall having around 100,000 people awaiting treatment.
In Plymouth, data shared with LBC shows that 600 children had a combined 4,000 teeth extracted, with parents being quoted fees of £125 for each tooth their child needs removing. Indeed, LBC has learned that at one local primary school, teachers discovered that 50% of their pupils had never seen a dentist.
According to the BDA, however, the situation in Plymouth is far from an outlier, with many areas witnessing similar problems.
Presented with LBC's findings, Shadow Health Secretary Wes Streeting lamented that state of NHS dentistry: "NHS dentistry is in a shocking state in this country.
"Not only are we seeing DIY dentistry - with adults pulling their own teeth out - [but] kids are suffering to such an extent that they're having all of their baby teeth removed.
"They're also being admitted to hospital, with tooth decay being the number one reason why kids aged six-to-ten go to hospital."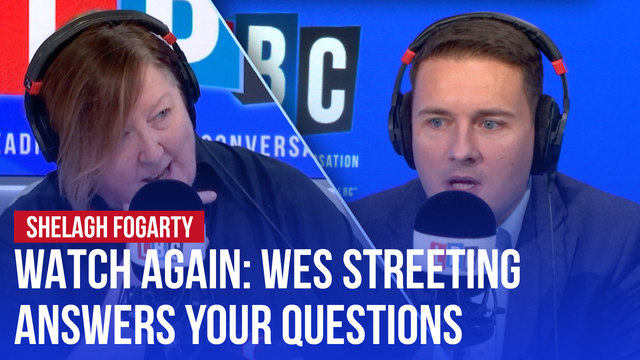 Shadow Health Secretary Wes Streeting answers calls from LBC listeners: Watch again
Labour's plans to address the problems children are facing with their oral health include delivering an extra 700,000 dentistry appointments each year and a school tooth-brushing programme, paid for by abolishing the non-dom tax status.
Experts warn that around a year's worth of dentistry appointments were lost as a result of the Covid-19 pandemic, with the latest figures showing that only four in ten adults have seen their dentist in the last two years.
In response, a spokesperson for the Department of Health and Social Care said: "We are making progress to boost NHS dental services and the number of children seen by NHS dentists rose by 14% last year. Compared to the previous year, 1.7 million more adults and 800,000 more children are receiving NHS dental care.
"We fund more than £3 billion of NHS dentistry a year and are taking preventative measures to improve oral health, such as expanding water fluoridation schemes. We have also announced plans to increase dental training places by 40% and recently launched a consultation to better utilise the skills of dental hygienists and therapists.
"Further measures to improve access and increase the number of NHS dentists through our dental recovery plan will be set out shortly."