Firearms officer charged with Chris Kaba's murder will be named publicly, judge rules
30 October 2023, 16:15 | Updated: 30 October 2023, 16:18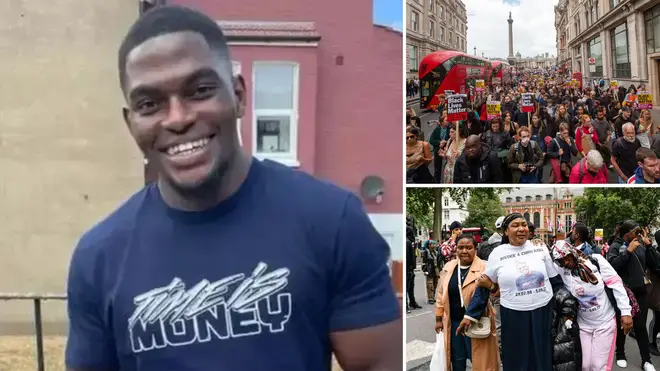 The Metropolitan Police officer charged with the murder of Chris Kaba will be named, a judge has ruled.
Chris Kaba, 24, died after being shot in a car in Streatham Hill during a police operation last year.
The firearms officer, who has been referred to as NX121 to keep his identity anonymous will now be named next year, the Old Bailey ruled on Monday.
Recorder of London Mark Lucraft KC said that the marksman's name and date of birth will be made public on January 30 next year.
Images and drawings of the officer, as well as his address, will continue to stay anonymous from this date.
"I recognise that for officers this decision will be hugely concerning, and that the impact of this and recent cases is felt right across armed policing and beyond," Assistant Commissioner Matt Twist said of the ruling.
"The Met has supported the anonymity hearing by providing evidence and factual information to His Honour Judge Lucraft KC to assist him in making a decision.
"We take seriously the open justice principle, however it was important to make the court aware of the effect that loss of anonymity would have in this case. We acknowledge the judgement by the court and note the detailed and careful consideration that has taken place."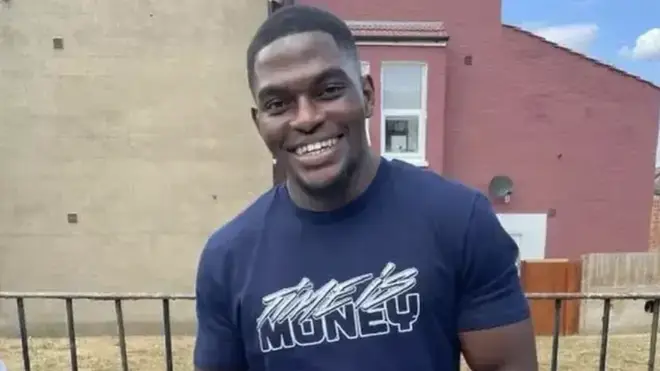 Mr Kaba was killed by a single shot through the windscreen of his car on September 5 last year after police blocked him in in Streatham Hill, south London.
The Audi had been linked to an incident involving a gun earlier that day in September.
Mr Kaba was taken to hospital and died the next day on September 6.
Mr Twist continued: "Armed officers in London typically respond to around 4,000 armed incidents and 800 pre-planned operations every year, plus recover hundreds of firearms and weapons. Yet on average over the last 20 years firearms have been discharged at suspects on two or fewer occasions per year. Shootings by our armed officers are very rare.
"Taking on the additional responsibilities of being a firearms officer is voluntary in this country due to the very real additional risks the role entails. Accountability will always be crucial, however, it must be an accountability system that officers, and the public, can see fairly takes into consideration and gives appropriate legal protection to the unique role we ask armed officers to undertake.
"A role that is absolutely critical, in ensuring that the public and unarmed colleagues are protected from the most severe and very real threats faced on a daily basis."
Read more: London's firearms police 'will hand in guns if officer accused of murdering Chris Kaba loses anonymity'
Read more: Wounded hero of London post office shooting backs armed police standing down over Chris Kaba murder charge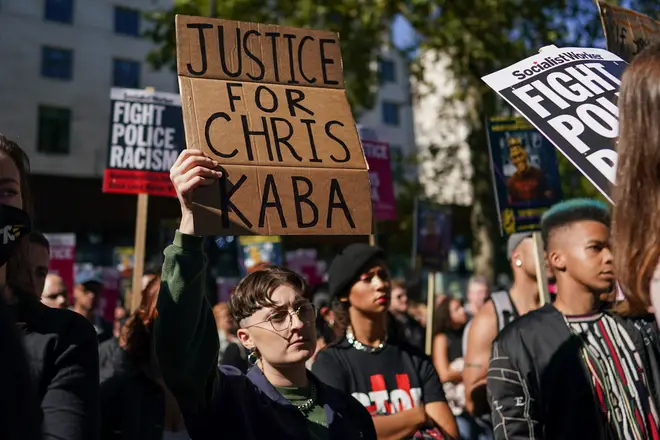 The father-to-be's death sparked protests against the police as his family called for justice.
The ruling comes after hundreds of firearms officers turned in their weapons last month after the officer was charged with Mr Kaba's murder, while other officers warned they would also hand in their weapons if the marksman's anonymity was lifted.
"The anonymity hearing will determine what happens. If he loses his anonymity, then serious questions will be asked," one serving firearms officer told Sky News at the time.
"I haven't handed my firearm in yet, but I would if that happens - and there are many others that would do the same."
A plea and trial preparation hearing is scheduled to take place on December 1, and a trial is planned to to start on September 9 next year.