Soaring number of people attending A&E with colds, coughs and hiccups amid struggle to get GP appointments
10 October 2023, 10:17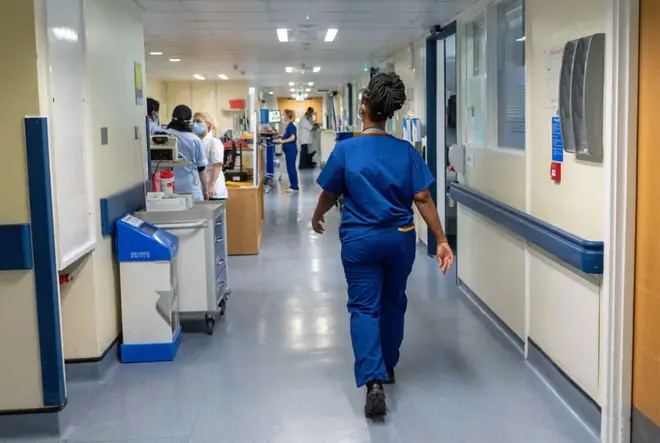 A&Es have recorded an almost 80 per cent rise in people with a sore throat as patients are looking for "any port in a storm" amid a lack of GP appointments.
The number of people attending emergency departments with common complaints like coughs, earache, nasal congestion and even hiccups have also surged in the last year, figures have revealed.
Professor Kamila Hawthorne, chairwoman of the Royal College of GPs, said: "When people are ill, they want timely care and attention and we cannot expect them to make clinical judgements about how ill they are, nor should we blame them if they access care in a place that might not be best to meet their needs.
"Unfortunately, the entire NHS is heaving under unsustainable pressures and patients are increasingly looking for any port in the storm.
New data shows more people going to A&E with complaints such as hiccups, nasal congestion, backache and nausea.
Cases where sore throat was the chief complaint rose 77 per cent between 2021/22 and 2022/23, from 191,900 cases to 340,441.
Patients going to A&E with coughs rose 47% from 219,388 to 322,500, while attendances for nosebleeds rose by a fifth from 47,285 cases to 56,546.
The data further revealed that complaints for backache have risen two per cent from 317,149 to 324,443, while earaches rose 22 per cent from 191,387 to 233,723.
People also went to A&E requesting medication, with cases rising by a fifth from 31,960 to 38,435.
Miriam Deakin, director of policy and strategy at NHS Providers, said: "The rise in A&E admissions is piling even more pressure on to an already-stretched NHS.
"Persistent strain on primary care services, including GPs and dentists, means patients often resort to A&E when they cannot access timely care elsewhere.
"Minor ailments such as coughs, earache, fever, nausea and hiccups can and should be managed through more appropriate services, such as pharmacies and NHS 111 online.
"This could ease pressure on emergency departments, whose priority is to deliver urgent care for those most in need. "Boosting capacity of staff, beds and equipment in these settings would also significantly help. However, this requires proper funding and support from the Government."
Some 44 per cent more complaints in A&E were for fever compared to the previous year, rising from 566,531 to 813,609. Hiccups cases rose three per cent from 794 to 819 and insomnia cases rose 6% from 1,265 to 1,343.
Meanwhile, diarrhoea cases jumped 12 per cent from 106,072 to 119,019.
Furthermore, nasal congestion cases rose 30 per cent from 12,380 to 16,115 and nausea cases rose 14 per cent from 14,177 to 16,161. Overall, some 8.6 million attendances resulted in the patient being discharged with written advice.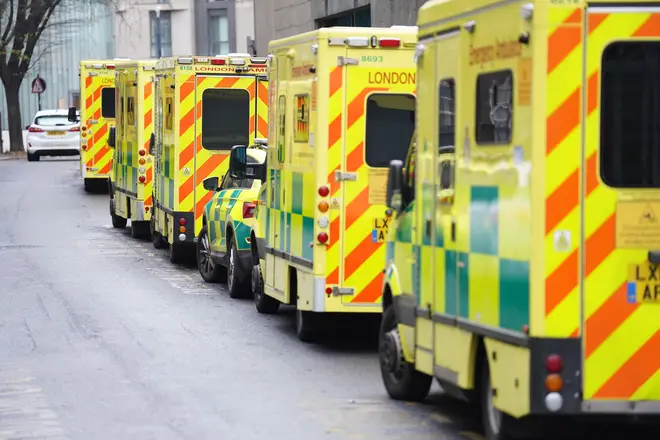 Read More: Parisian bedbug infestation 'real concern' for London Sadiq Khan says, after 'first critter spotted on tube'
Read More: One in five GP appointments taken up by people who are just lonely, or need relationship, debt or housing advice
Dr Adrian Boyle, president of the Royal College of Emergency Medicine, said: "While there has certainly been an increase in issues which may not have traditionally been thought of as requiring emergency care, it is not the main problem, and is symptomatic of a much wider issue.
"Our communities need good access to healthcare. This requires an adequately resourced and staffed system with sufficient capacity at every level.
"Community-based services are massively stretched, A&Es remain dangerously overcrowded, and in-patient care does not currently have anywhere near the bed capacity needed.
"Many of my patients have tried not to come to A&E and have tried other all other routes before attending.
"People do not, and should not be expected, to know the severity of their condition without clinical expertise or examination. And those who feel they require urgent and emergency care should attend A&E.
"One change which certainly would have an impact is greater clinical input into the NHS 111 service to help direct patients to the right care for them - be that in the community or, when necessary, at hospital.
"Concern over pressures on A&Es should not fall on the public. An adequately staffed and funded health service with enough capacity can meet patient demand."
Professor Hawthorne, added: "As the front door of the NHS, GPs play a vital role in alleviating pressures from other services, but we are in the grip of a workload and workforce crisis and in desperate need of financial and staffing support if we are to continue keeping the NHS upright.
"We share our patients' frustrations when they face long waits for a GP appointment but last month alone, general practice delivered five million extra appointments for patients than in August 2019 - equating to 150,000 extra appointments per day - all with 883 fewer GPs than in 2019.
"GP teams are working their hardest to deliver safe, timely and appropriate care - there simply are not enough of us to meet demand that is growing in both volume and complexity."