Critically ill baby Indi Gregory has life-support withdrawn after series of legal battles
12 November 2023, 15:35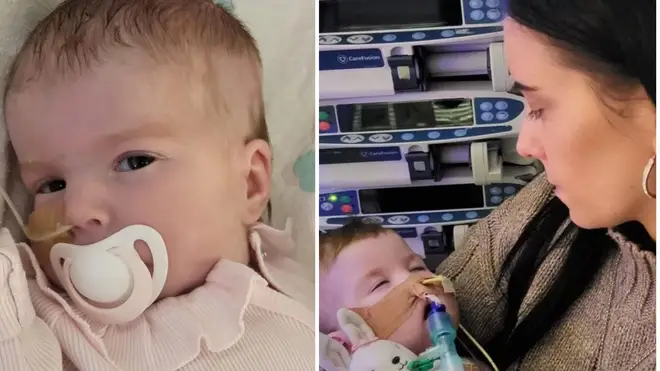 A critically ill baby at the centre of a legal battle has had her life-support treatment withdrawn.
Indi Gregory, eight months old, has been moved to a hospice after her life-support was withdrawn, Christian Concern said on Sunday.
Indi, who was born in February, suffers from mitochondrial disease - a genetic condition that saps energy.
Staff at Queen's Medical Centre (QMC) in Nottingham have said they can do no more to help Indi.
Her parents have lost multiple fights in the High Court and Court of Appeal in London to prevent the withdrawal of her treatment after doctors said it would be in her best interests.
"She is fighting hard," her father Dean Gregory said, as the eight-month-old stopped breathing on Saturday night but then recovered.
She was transferred from a hospital in Nottingham to an ambulance with a police security escort on Sunday, according to reports.
Andrea Williams, chief executive of the Christian Legal Centre, said: "Dean and Claire are by the side of their precious daughter Indi, keeping watch over her. We ask for your prayers for them".
Read more: Man charged with murder after mother-of-two stabbed to death in front of children
Read more: Emotional King unveils statues of late Queen and Duke of Edinburgh at Festival of Remembrance concert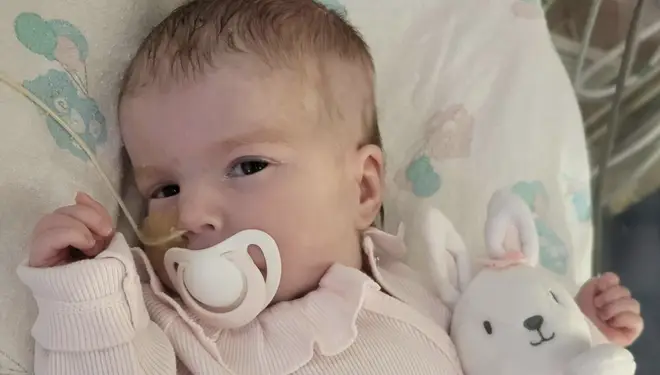 It comes after the Court of Appeal rejected a plea from Indi's parents, who are from Derbyshire, to take her home to withdraw her life-support.
Previously, Indi's parents lost a bid to move Indi to a hospital in Rome after she was offered treatment and Italian citizenship.
Judges ruled that the move would not be in her best interests.
Specialists have said that Indi is dying, adding that she is in pain and her treatment is futile - but her parents have disagreed.
Mr Justice Peel ruled that extubation and palliative care at the family home" would be "all but impossible".
Meanwhile, the Vatican press office released a statement on Saturday, saying that Pope Francis was praying for the family.
"Pope Francis embraces the family of little Indi Gregory, her father, and her mother; prays for them and for her, and turns his thoughts to all the children around the world at this very hour are living in pain or risk their lives because of illness or war," the statement said.