'Danger tourist' Miles Routledge 'among three Brits detained by Taliban regime in Afghanistan'
1 April 2023, 19:58 | Updated: 2 April 2023, 01:17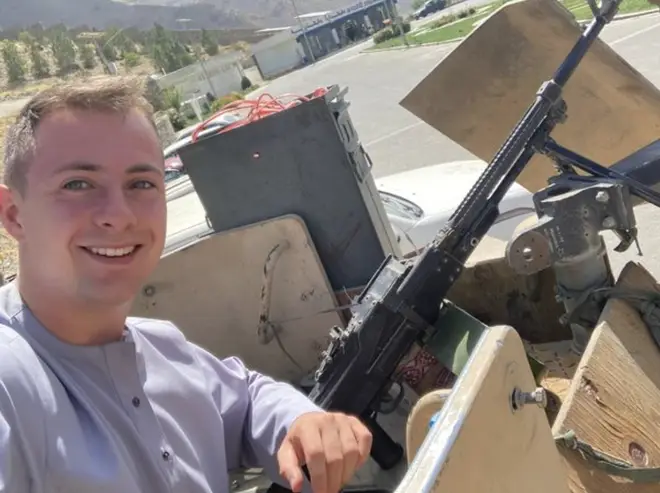 "Danger tourist" Miles Routledge is reportedly among three British men being detained by the Taliban regime in Afghanistan.
53-year-old Kevin Cornwell, a charity medic, and an unnamed British national who manages a hotel for aid workers in Kabul have been detained since early January by Taliban secret police, The Mail on Sunday reports.
Mr Routledge, a social media star from Birmingham who has built a large following visiting "the most dangerous places on Earth for fun", is also in detention, despite being evacuated from the country when the Taliban swept to back in to power in 2021.
The 23-year-old appears to have since returned to the country.
A spokesperson for the Foreign Office said: "We are working hard to secure consular contact with British nationals detained in Afghanistan and we are supporting families."
Read more: Stranded passengers at Dover angry as they're fed with crisps in hours-long delays and children sleep in service station
Read more: Man, 61, arrested on suspicion of murder after woman's body found in Reading marina
Scott Richards from humanitarian non-profit Presidium Network, which is assisting Mr Cornwell and the unnamed British man, said he believes the two men are in good health and being well treated.
But he added: "There has been no meaningful contact [with the men], there has been no access by international monitoring agencies... and there's been no other form of access to the individuals to date."
"We're very hopeful that contact will be made," he added.
Mr Routledge has attracted controversy online by travelling to dangerous countries and sharing his experiences on social media.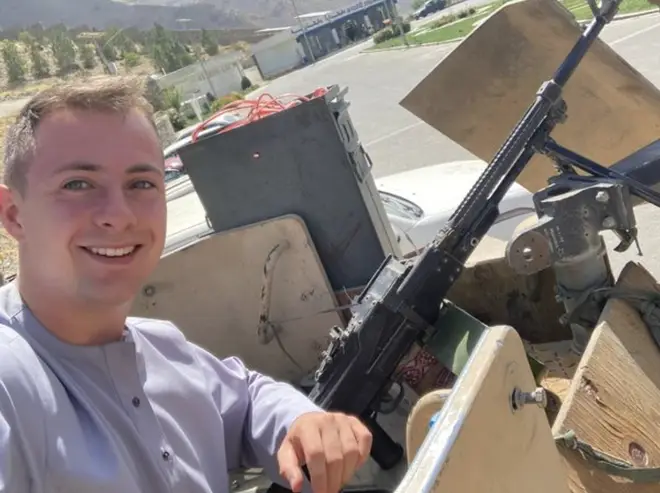 He was caught up in the chaos in Kabul during a 'holiday' to the country in August 2021, having chosen the country after looking up the most dangerous places in the world to visit, despite the Taliban's gains in the country at the time.
Mr Cornwell was arrested in a raid at his hotel by officers from the Taliban's General Directorate of Intelligence (GDI) on January 11.
Read more: Paul O'Grady's family 'distraught' after the TV star's 'unexpected' death aged 67
Read more: 'I'm still alive' jokes Pope as pontiff leaves hospital after three day stay for respiratory infection
Taliban agents accused Mr Cornwell, a married father from Middlesborough, of having an illegal firearm in the safe in his room, but his family say he had been granted a licence it for the Taliban government.
Mr Richards said this due to a "misunderstanding" and that during the search the licence may have become separated from the firearm.
The Foreign Office continues to advise UK citizens against any travel to Afghanistan due to the security risks involved, which includes the possibility of being detained by the Taliban authorities.
Mr Richards warned against people who are not familiar with the country's culture from travelling there.
"At this point in time it would be unwise for anyone to enter into Afghanistan that doesn't understand the culture, that doesn't understand these things, because it can change on you very, very quickly," he said.