'A national hero': David Beckham and Gary Neville lead tributes to Sir Bobby Charlton after his death aged 86
21 October 2023, 19:23 | Updated: 21 October 2023, 19:26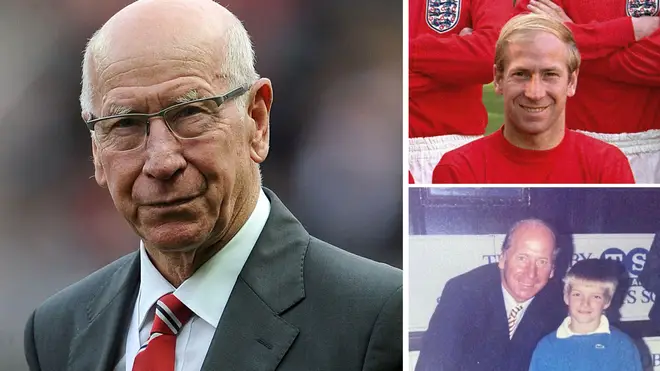 David Beckham and Gary Neville have led tributes to Sir Bobby Charlton after his death aged 86.
Sir Bobby Charlton, a key figure in England's 1966 World Cup victory and Manchester United legend, died aged 86 on Saturday morning.
His family announced he died in a statement: "It is with great sadness that we share the news that Sir Bobby passed peacefully in the early hours of Saturday morning.
"He was surrounded by his family. His family would like to pass on their thanks to everyone who has contributed to his care and for the many people who have loved and supported him."We would request that the family's privacy be respected at this time."
Now tributes from those across the footballing world have poured in for the "icon".
Posting to his social media, David Beckham said Sir Bobby "was the reason" he had the opportunity to play for Manchester United, as he shared a photo of his younger self with the club "legend".
"Someone I looked up to and was a hero to many around the world not just in Manchester and our country where he won the World Cup in 1966," Beckham wrote.
"A true gentleman , family man and truly a national hero… Today isn't just a sad day for Manchester United & England it's a sad day for football and everything that Sir Bobby represented."
Ex-captain for United, Gary Neville, said Charlton was the "greatest English football player" as he paid tribute.
He wrote: "So sorry to hear the news of Sir Bobby Charlton.
"The Greatest English Football player and Manchester United's greatest ambassador. A champion on and off the pitch and a Busby Babe that paved the way for all to come at United. Rest In Peace Sir Bobby."
Manchester United players will wear black armbands and hold a minute's silence on Saturday evening ahead of their game against Sheffield United in tribute to Sir Bobby.
The Manchester United legend won the 1968 European Cup and also lifted three first division titles with the club.
New Birmingham City boss Wayne Rooney said he was "still in shock" as he reacted to the news of Sir Bobby's death on Saturday evening.
"I saw his image on the big screen at the start of the second half and didn't know what was happening. He was a legend but more importantly a great human being," he said.
"He was always great with me during our many conversations about football and different things in life. He was a huge inspiration to me and a lot of players at United. It is a loss to football and his family."
Charlton was a key member of England's winning 1966 World Cup team and also played for Manchester United for 17 years, which became the first English club to win the European Cup in 1968.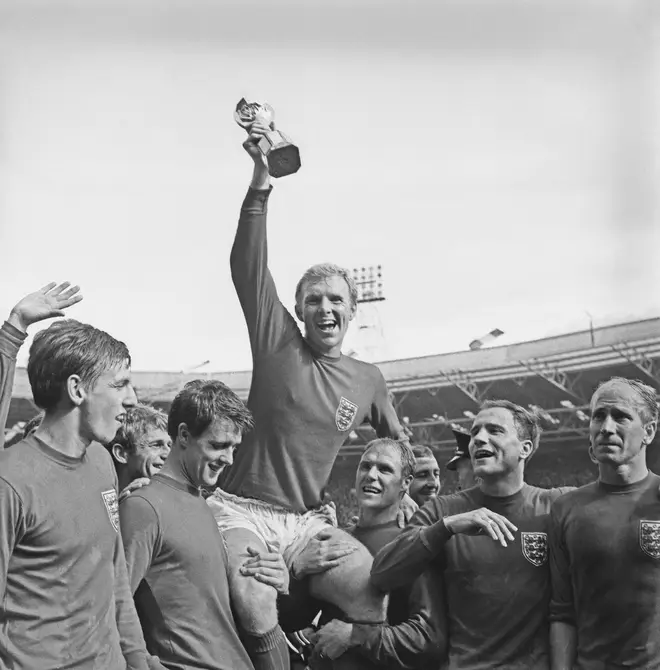 Sir Geoff Hurst, who now remains the only person alive from the 1966 World Cup winning team, paid tribute as he said Charlton was "one of the true greats".
He said: "Very sad news today one of the true Greats Sir Bobby Charlton has passed away.
"We will never forget him & nor will all of football.
"A great colleague & friend he will be sorely missed by all of the country beyond sport alone.
"Condolences to his family & friends from Geoff and Judith."
England also paid tribute to the Manchester United legend and 1966 World Cup hero: "It is with a heavy heart that we have learned of the passing of Sir Bobby Charlton.
"An integral part of our 1966 FIFA World Cup winning campaign, Sir Bobby won 106 caps and scored 49 times for the #ThreeLions.
"A true legend of our game. We will never forget you, Sir Bobby."
It is with a heavy heart that we have learned of the passing of Sir Bobby Charlton.

An integral part of our 1966 FIFA World Cup winning campaign, Sir Bobby won 106 caps and scored 49 times for the #ThreeLions.

A true legend of our game. We will never forget you, Sir Bobby ❤️ pic.twitter.com/Ft9MlutBWm

— England (@England) October 21, 2023
Manchester United paid tribute to Sir Bobby in a statement on Saturday, it read: "Manchester United are in mourning following the passing of Sir Bobby Charlton, one of the greatest and most beloved players in the history of our club.
"Sir Bobby was a hero to millions, not just in Manchester, or the United Kingdom, but wherever football is played around the world.
"He was admired as much for his sportsmanship and integrity as he was for his outstanding qualities as a footballer; Sir Bobby will always be remembered as a giant of the game."
Prime Minister Rishi Sunak also offered his condolences, as he wrote: "Very sad to hear of the death of Sir Bobby Charlton. He has a place in history as one of the game's greatest players and was hugely loved."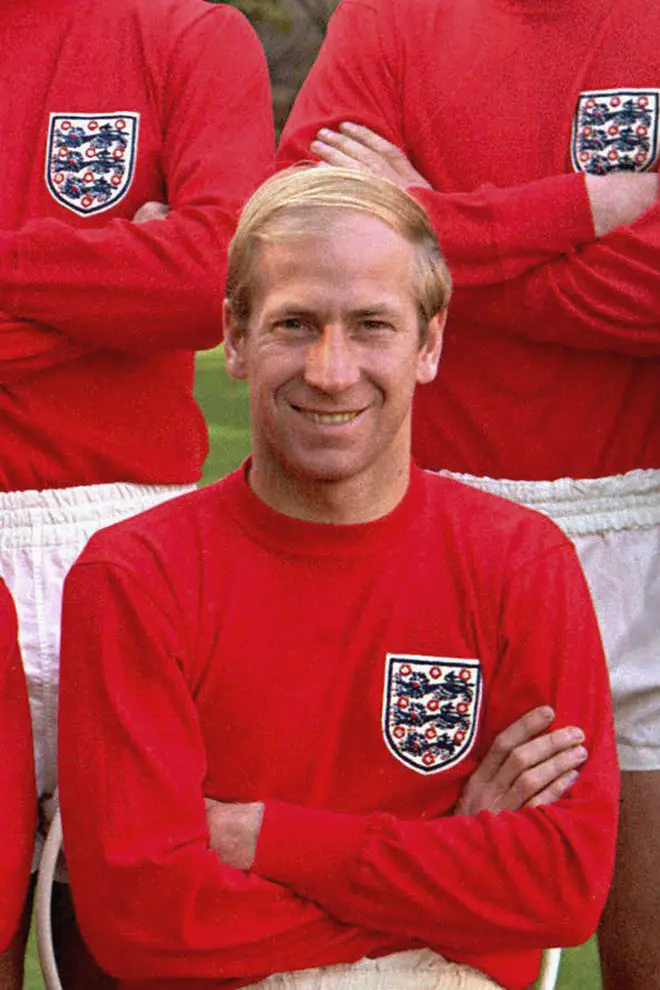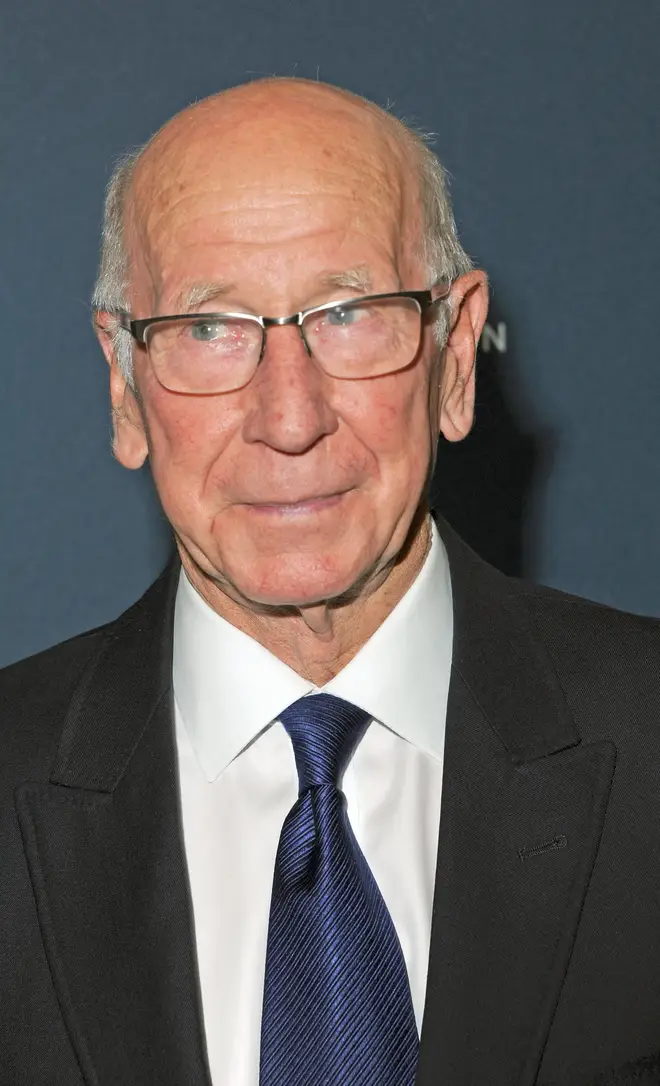 Fans will be able to sign a book of condolences for Sir Bobby from 10am on Sunday in the International Suite at Old Trafford.
Former England striker Gary Lineker described Sir Bobby Charlton as "England's greatest ever player" as he paid tribute to him online.
He wrote: "Deeply saddened to hear that Sir Bobby Charlton has died.
"A truly wonderful footballer and genuinely lovely man. A World Cup winner, Manchester United great and, for me, England's greatest ever player.
"He may no longer be with us but he'll have footballing immortality. RIP Sir Bobby."
Charlton played 758 games and scored 249 goals during his time at United. He also won three league titles, a European Cup and an FA Cup.
The Premier League wrote upon learning of his passing: "The Premier League is deeply saddened to hear of the passing of Sir Bobby Charlton, one of the greatest players in English football history.  
"Our thoughts and sincere condolences go to Sir Bobby's family and friends, and to all at Manchester United."
Read more: Drop the Dead Donkey and The Windsors actress Haydn Gwynne dies aged 66 after cancer diagnosis
Read more: Meryl Streep and husband Don Gummer secretly separated for six years after more than four decades together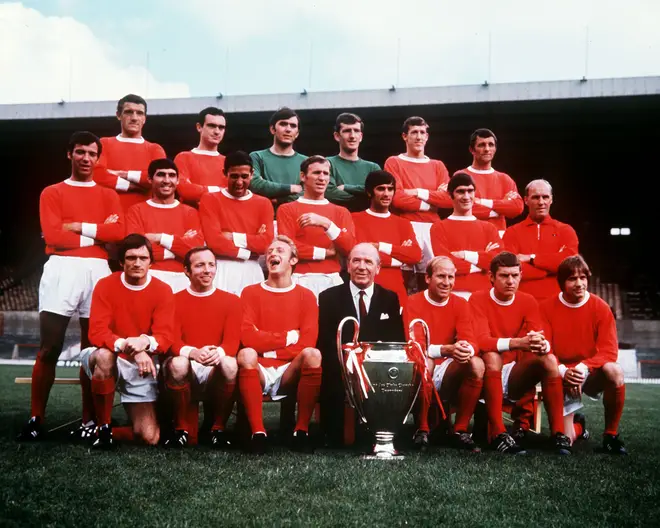 He made his debut for United in 1956 and went on to play 758 matches for the Red Devils, scoring 249 goals. Both were long-standing club records until they were overtaken by Ryan Giggs and Wayne Rooney respectively.
Ex-Manchester United defender Rio Ferdinand also paid tribute to the "icon" as he said: "What a true gentleman of not many words, but when he spoke you stood still, stopped what you were doing and listened.
"A lot of the history was living and breathing through him and he was a constant at the club while I was there - travelling with us all over the world.
"Win, lose or draw he would be in the changing room wishing us well."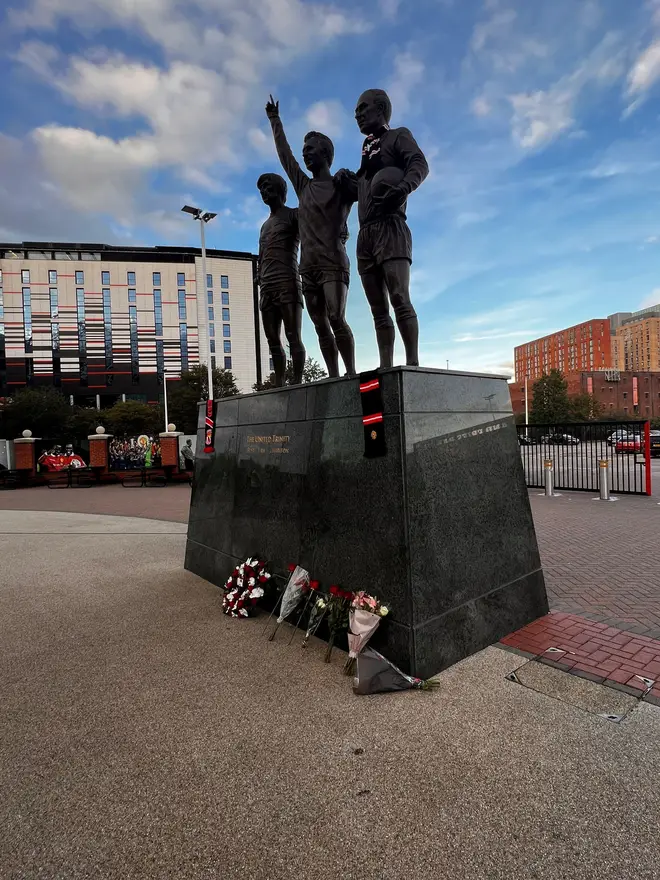 Fans have since laid tributes to the footballing legend by The United Trinity statue at Old Trafford in Manchester.
Charlton won three league three titles and one FA Cup at Old Trafford and, after leaving United in 1973 and becoming Preston manager, he returned to Old Trafford 11 years later as a club director. He was knighted for services to football in 1994.
In November 2020 it was announced Charlton had been diagnosed with dementia.
Sir Bobby survived the 1958 Munich air crash and went on to win three English league titles and one European Cup with United.